Hill goes green for Mental Health Awareness Week!
Image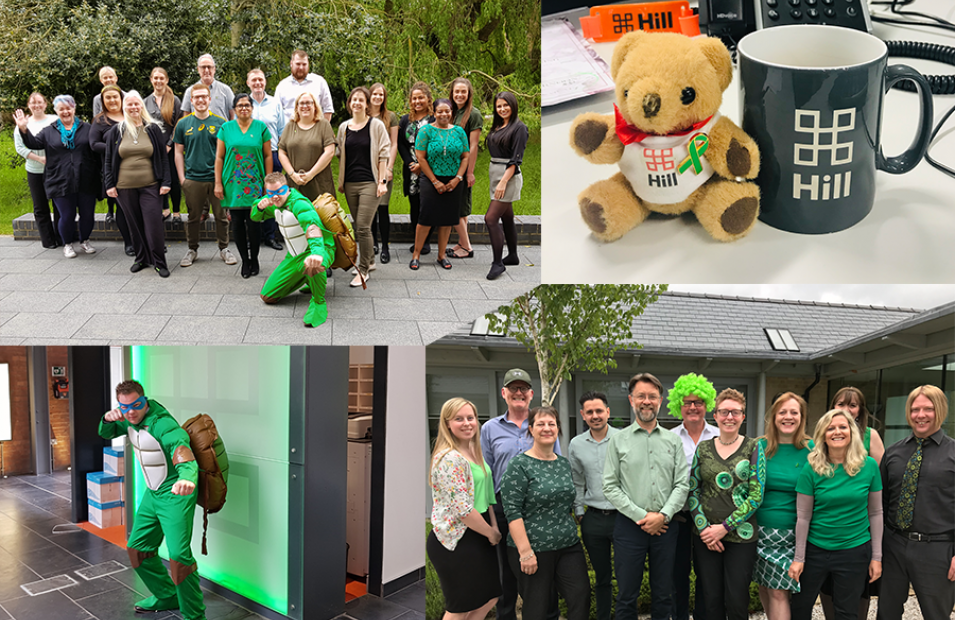 This week marks Mental Health Awareness Week, and today we invited our staff to participate in wearing something green to help spread awareness of the important issue of mental health.
Physical health is taken extremely seriously in the construction industry, however statistics show that the most dangerous thing on a building site is the people working. At a time where suicide kills more people in the construction industry than falls from height, it is only right that mental health and safety is given the same level of thought, time and investment as other site hazards to ensure that our workers are truly protected.
As partners of the Home Builders Federation, who are also supporting Mental Health Awareness Week, we invited staff to donate, wear green and purchase green ribbon pin badges to raise awareness, with all funds going to the Mental Health Foundation.
The construction industry is taking steps to reduce the stigma around mental health and improve support, and this week is another step towards breaking down barriers. We are encouraging our staff to create a safe environment for their colleagues to open up if they ever need to, and we are adopting the Building Mental Health Framework.
The Framework involves five steps to nurturing a successful mental health culture, including: committing to make a difference by signing the Building Mental Health charter; Introducing a confidential helpline which is a free-to-use resource supported by the Lighthouse Club; Delivering Mental Health Tool Box Talks across our sites; Deliver Mental Health half or full day awareness training for staff; and Introducing Mental Health First Aiders for our place of work.
In addition to asking our staff to wear it green, we encouraged staff to share an image with a mug of tea or coffee with the hashtags #BuildersBrew and #MentalHealthAwarenessWeek, joining in the conversation with the HBF and the Finishes and Interiors Sector, encourage staff to open us over a drink.
You can join in and donate to the Mental Health Foundation here.