Hill expands its Women into Construction programme
Image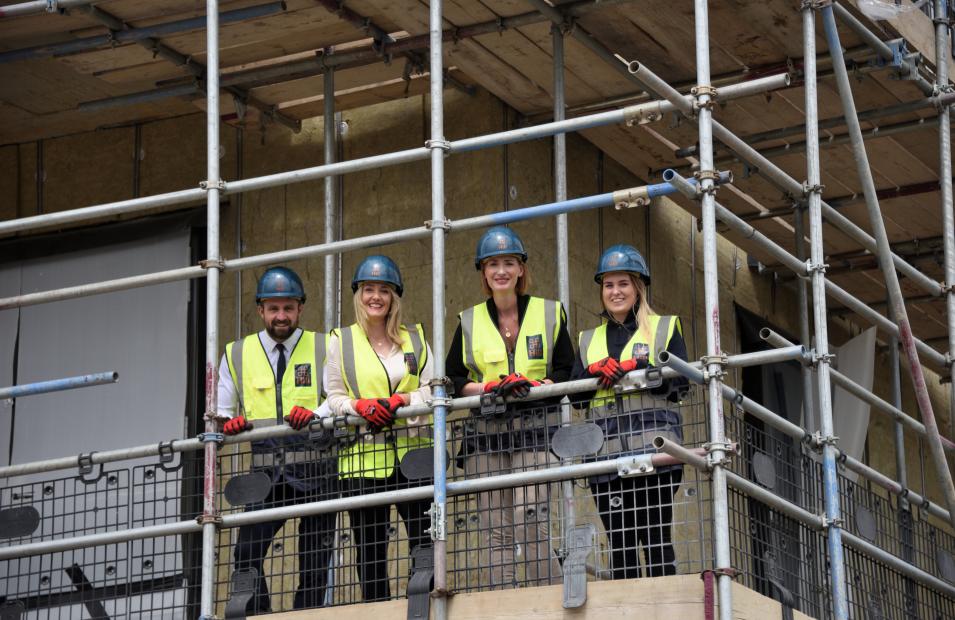 Women looking to enjoy a career in the construction industry are set to benefit from the expansion of the award-winning partnership between The Hill Group and Women into Construction. With an impressive £4of social value generated for every £1 invested, the programme will now be available in Cambridge, East Anglia and London, with a new pilot programme in Bristol in partnership with Guinness Partnership.
Hill has partnered with Women into Construction since June 2019. With the partnership now expanded throughout its regions, the award-winning housebuilder will now have greater national reach in bringing through even more talented female workers into the housebuilding sector. The expansion will also benefit Hill's recruitment strategy with the ability to access and develop the very best in female talent within construction.
In the past year, the programme provided support and guidance to 190 women overall. The support from Women into Construction has also seen the organisation implement mandatory Diversity and Inclusion training to all its staff, helping improve inclusion and wellbeing across the workforce.
Image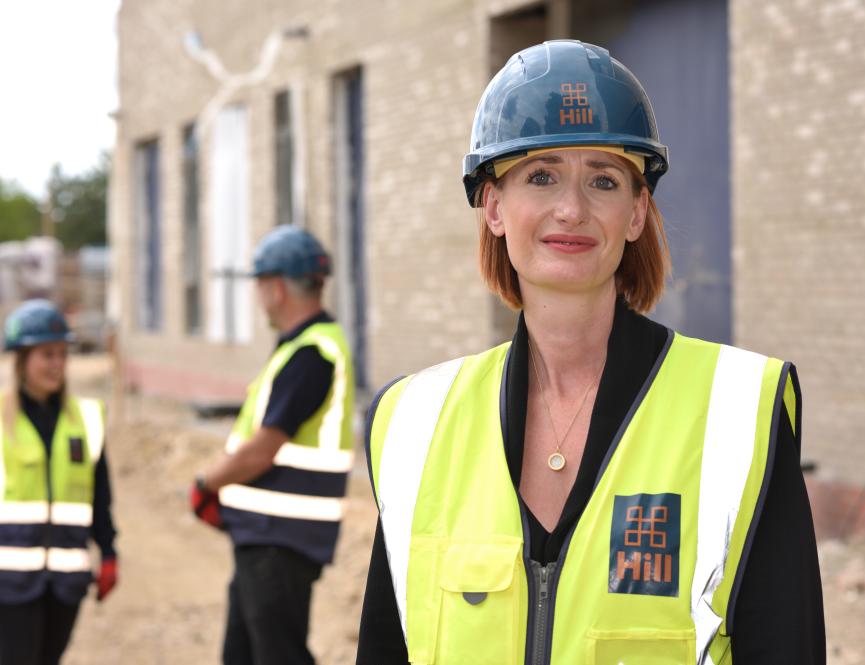 Our partnership with Women into Construction has enabled us to benefit from accessing high quality candidates that move us towards a more gender-balanced work force, as well as helping us increase overall female participation in the construction industry.
We are now taking this relationship to a whole new level as we roll the programme out across Cambridge, East Anglia, and London, as well as into Bristol through our partnership with Guinness Partnership. At Hill, we firmly believe that greater equality brings fresh thinking and increased innovation into the industry, to our benefit and the house-building sector as a whole.
Tom Hill, Group Director
Image
The programme provides pre-employment support for women, including a mix of employability support, training to gain CSCS cards, supported work placements and 1-1 mentoring to produce site and work-ready candidates. Highly regarded across the industry, the partnership was awarded "Best Training and Recruitment Initiative" at the 2020 Housebuilder Awards
Since partnering with Women into Construction in 2019, Shelley Lawrence had been seconded as a project manager, launching and developing the programme within Hill, its supply chain and other local construction companies across Cambridgeshire. As Hill expands the initiative, Shelley will remain involved in an advisory capacity with Sian Rebourg, Head of Social Value at Hill, leading the programme to embed Women into Construction into each of Hill's regional offices.
It has been a wonderful journey working with The Hill Group, as we have opened up opportunities to countless women who may not have considered a career in construction before due to the lack of role models, careers advice, and parental encouragement of the sector to girls historically. Having achieved so much in the Cambridgeshire region we are delighted that Hill is now extending their commitment to Women into Construction, where they can continue to encourage new female talent into the construction industry.
Shelley Lawrence, Project Coordinator, Cambridgeshire - Women into Construction CIC
Hill's participation in the Women into Construction programme was recently recognised with a series of awards at the Women into Construction Awards. Lauren Goodhew, Trainee Site Manager on the Meadows won "Rising Star Award –East", and Hill came away with award wins for Most Engaged WiC Member Award (East), and Commitment to Inclusion, as well as being highly commended in the "Opening up Opportunities for Female Talent" award.