Hill apprentice programme brings through the next generation of construction industry talent
Image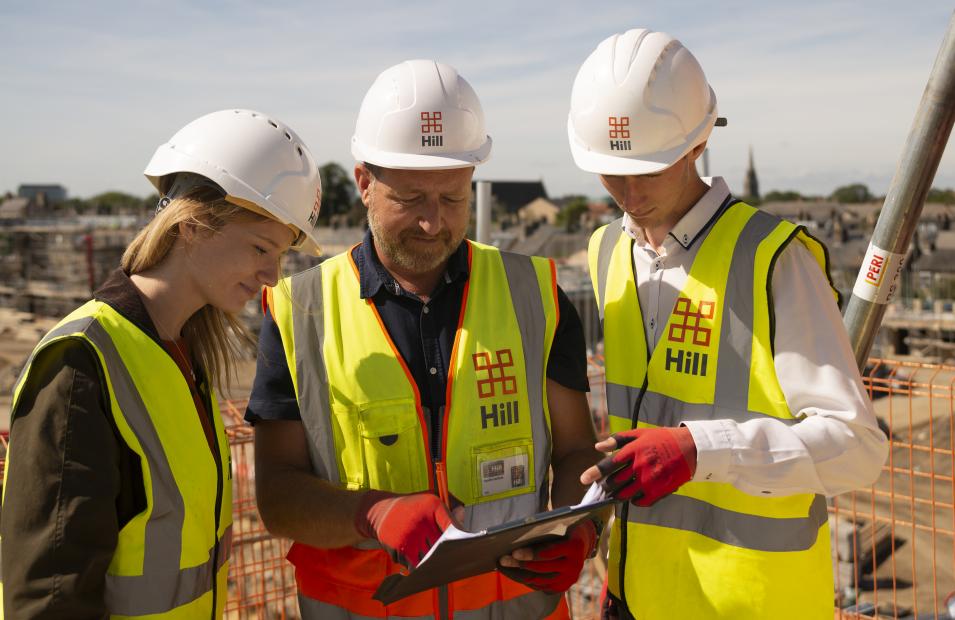 With national apprenticeship week underway, award-winning developer The Hill Group has been celebrating the life-changing opportunities it has provided to young people in the South East, in partnership with London-based organisation K10.
The partnership has already successfully trained 21 apprentices in Cambridge alone, with vital new skills and, in doing so, has created positive social value for the local community, benefitted the talent pool within the construction industry, and positively enhanced the careers and lives of the apprentices.
At the age of 26, Curtis Peacock's ambition of working in property development came about one evening when saw an opportunity to become a trainee painter and decorator through Hill's partnership with K10's apprenticeship scheme. Curtis decided to leave his job at Tesco and take up the role of working on Hill schemes across Cambridge. In addition, Curtis also attends Cambridge Regional College every Friday to improve his overall knowledge and know-how. As a result of the apprenticeship, Curtis will be a City and Guild's qualified painter and decorator at the end of the three-year programme.
I am so happy to be learning a craft that will put my future in good stead. My working day starts at seven and finishes at 3 – some might find that early, but it means I have the afternoons to do other things.  I love the variety of my work – one day I can be painting, another doing finishes, another filling and caulking.  I am often working with other people so I am not alone; others are around to chat to and learn from.  I have a supervisor at work that helps me when I need it, but I also learn a lot from my colleagues and on the job training.
Curtis
Our apprentice programme is a fantastic way of allowing young people to learn valuable skills that will set them up for a career in the construction industry. Not only is this a great way of bringing forward the next generation of talent within our industry, but the programme can also greatly enhance the lives of the apprentices themselves and the wider community.
Andy Hill, CEO
Another apprentice currently enjoying the benefits of The Hill Group apprentice programme is David Kane. David had left school and worked as a gardener, but his ambition was to learn a trade within the construction industry. He successfully applied for an apprentice role as a carpenter with Hill and is enjoying learning new skills as part of a two-year programme.
I have learned so much already, from how to assemble trusses for the roof to making floor joists and assembling stairs and bannisters.  There is so much to learn but I get plenty of help from the team and the site manager here. I am working on a large project in Enfield where we are building 50 plus homes with the council. Half of the scheme is affordable housing and half is private sale, but every house gets the same quality of treatment from us. I couldn't be happier! I have recently passed my driving test and the commute to and from work is now just 15 minutes. I am learning a trade that I love, and I would strongly recommend people look at the Hill apprenticeships scheme as an option after leaving school.
David
The success of our apprentice system is a real team effort and we are very proud of what we have been able to achieve both in partnership with K10 and with our own apprentices. Our contractors and site managers also play a major role in delivering the core skills required within each role, their time and patience in helping educate our apprentices is vital to the programme.
Andy Hill adds