Hill announces three strategic board appointments to support expansion
Image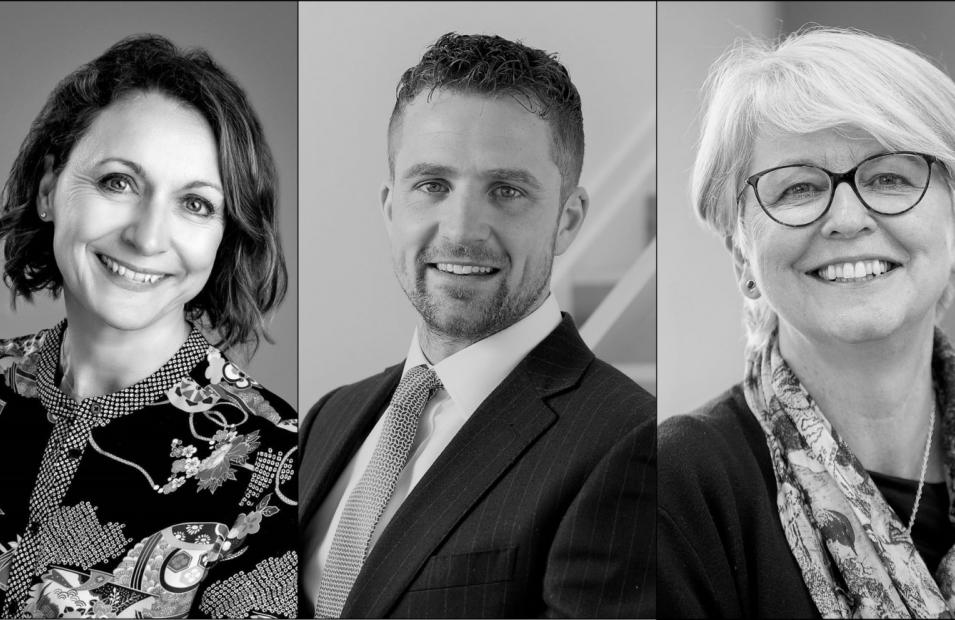 Hill is proud to announce that we have made three strategic board appointments to facilitate our South West expansion and support business growth across our Investment Partnership division, which partners with local authorities to deliver large-scale regeneration and housing developments.
Regional Director, Tom Hill, has been appointed to the board of directors and both Naisha Polaine, Senior Advisor in the Department for International Trade's Capital Investment division, and Ann Santry CBE, former CEO of Sovereign housing association, have been appointed as Non-Executive Directors to the board.
I am delighted to welcome these three highly talented property professionals to the board. Their appointment marks a milestone in the Group's evolution into a £1billion turnover business and their strategic insight and expertise will help us to drive our planned expansion into new regions and support the growth of our Investment Partnership division. Over the last 14 years, Tom has achieved great success working across the full spectrum of the business, acting as a prime example of the career progression opportunities within the Group. Both Naisha and Ann bring with them a wealth of experience and knowledge of the sector, which will be of great benefit to the company.
Andy Hill, CEO of Hill
Tom Hill started as a trainee site manager 14 years ago and now oversees our flagship Investment Partnership with Cambridge City Council, a joint venture partnership which is currently planned to deliver over 900 affordable and private homes, as well as prioritising social value, community and commercial amenities. Tom also heads up our Women into Construction programme, which seeks to address the skills shortage and create gender equality within the construction industry by training and recruiting women into a range of skilled roles. In 2016, Tom was awarded the NHBC's Pride in the Job Quality Award, a Seal of Excellence and was the youngest finalist and overall winner of the Eastern Region's Multi Storey category award, the highest industry accolade a site manager can receive.
Naisha Polaine is a Senior Advisor in the Department for International Trade's Capital Investment division, working across the UK with the private and public sector to identify large-scale opportunities ready for international investment. Previously, Naisha worked for the Homes and Communities Agency (now Homes England) for eight years and until January 2020 was a Non-Executive Director for Cambridge University's North West Cambridge Development Board, delivering the award-winning Eddington. Naisha will seek to bolster Hill's relationships within Whitehall and also focus on developing our sustainability and Modern Methods of Construction (MMC) capabilities.
Ann Santry was CEO of Sovereign, a top 10 housing association, until June 2018 where she led the growth of the business from 11,000 to 56,000 homes. She was previously Deputy Chair of the National Housing Federation, the trade body for the housing association sector, and is currently a non-executive director at Jersey Development Company and MOR Homes PLC. Ann will help to support Hill's planned expansion into the south west of the UK, following our recent joint venture announcement with Goram Homes, which will build 165 homes on Bristol's iconic Floating Harbour.
Join us in congratulating Tom, Naisha and Ann in their new appointments