Hill and Waltham Forest Council celebrate the start on site at Juniper House!
Image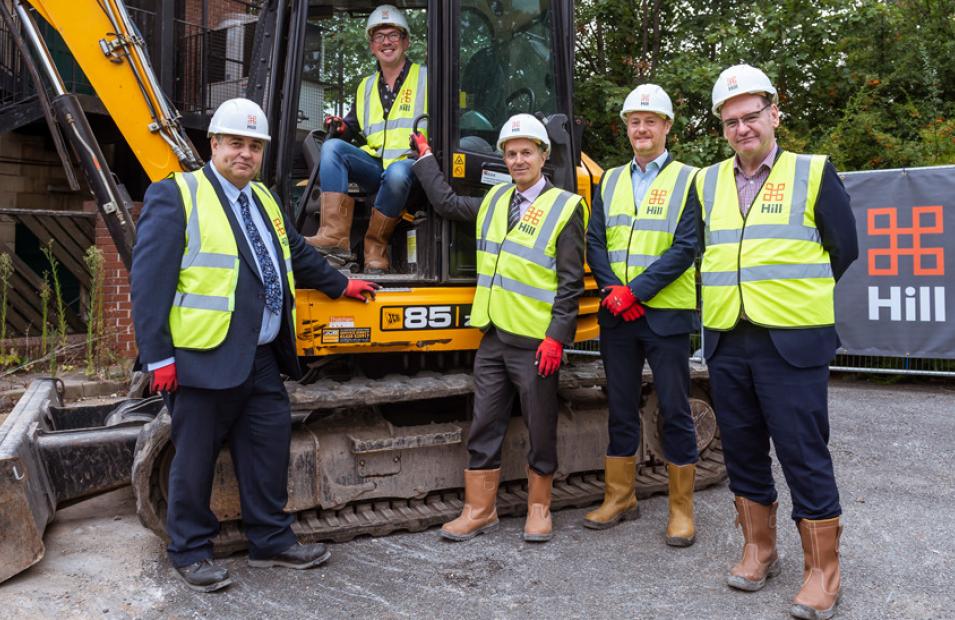 We were delighted celebrate the start of works on site at our new scheme at Juniper House with Waltham Forest Council, which is set to provide 91 new homes to the heart of Walthamstow Town Centre – half of which will be affordable.
The council's plan for redeveloping Juniper House also include providing a 53-place pre-school nursery for local residents, with its own play-area, new flexible commercial space and a pocket park.
Previously, the site housed the Council's Children and Families Services before they were relocated to the Town Hall Campus as part of the redevelopment plans to bring the majority of their employees together in their new fit for purpose office space.
Juniper House is the first of the Council's older sites to close and will contribute to much needed housing, prioritised for local people.
Hill was delighted to be award the design and build contract for the development, with works due to be completed in early 2021.
We are delighted to be partnering once again with Waltham Forest Council on the redevelopment of the Juniper House site in the centre of Walthamstow. We will be demolishing the existing buildings this autumn, ready for the construction of the new buildings to start in early 2020 and we look forward to welcoming the first residents the following year.
Paul Jordan, Regional Director at Hill
The building of 91 new homes at Juniper House is part of our wider vision to ensure we deliver much needed housing for our local people. We are committed to delivering 1,800 new homes a year over the next ten years. Juniper House is in the middle of the town centre and not only are new homes prioritised for local people welcomed, but also the provision of a new nursery, something residents in the area have told us they want. The new commercial units will provide employment opportunities for local people while the pocket park, green open space and new cycle routes reflect our commitment to reducing the impact of Climate Change whenever possible.
Cllr Simon Miller, Member for Economic Growth and Housing Development