Green development Virido gets the green light!
Image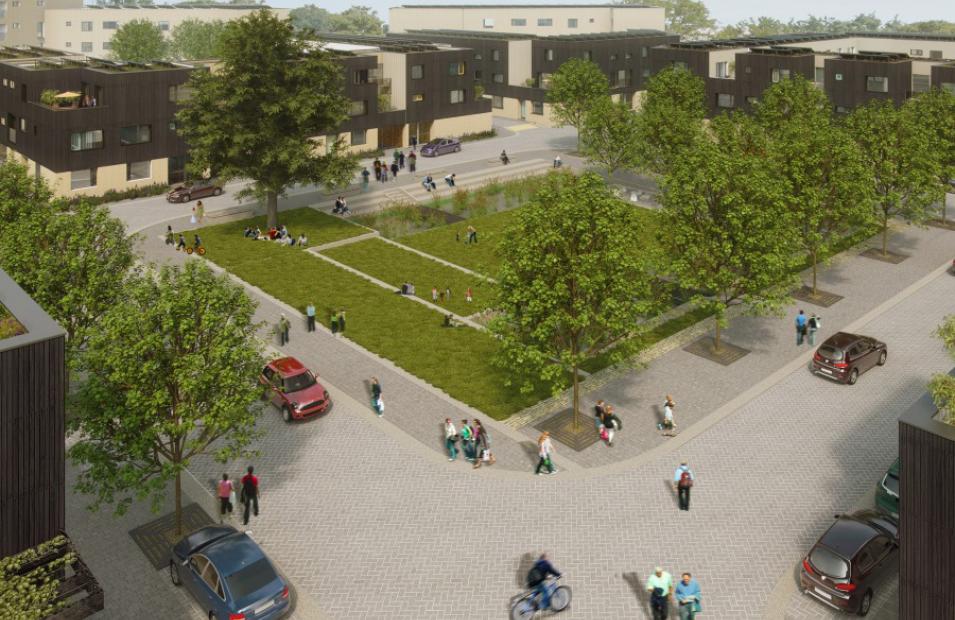 It's green for go as our Virido development in Cambridge has been granted planning approval by Cambridge City Council.
The 208 new apartments and houses represent the next phase of Great Kneighton, a development three miles south of Cambridge city centre.
Virido is a zero-carbon development and will be one of the UK's largest. Arranged in quads with a Green Quad at the center of the development, the properties range from one bedroom apartments to four bedroom houses, all built to Level 5 of the Code for Sustainable Homes. Highly insulated timber frames and features such as triple glazed windows, development-wide rainwater harvesting, photovoltaic panels and a MVHR ventilation system will be used.
Deputy Managing Director for Hill Residential, Rob Hall, said: "This is a landmark site for us as a developer but also for Cambridge. It underlines the city as one of the UK's innovation and technology hubs at the forefront of the sustainability agenda, and we are delighted to have been entrusted by the council to develop this important project."
Two concept homes have been built with many of the same sustainable features as the new development. In October Hill ran a competition to find a family to live in the concept house for year, you may have seen our earlier news articles showing Lorna and David moving into their new house where they will live for the next 12 months to help us test the house. During the coming year Alex Rice, graduate student at Leeds Beckett University, will monitor factors like air quality and temperature in the home using sensors and will have monthly interviews with the family about living there, using the information learned to perfect Virido.
For more information on Virido, click here.