Government minister pays a visit to our Tidworth development
Image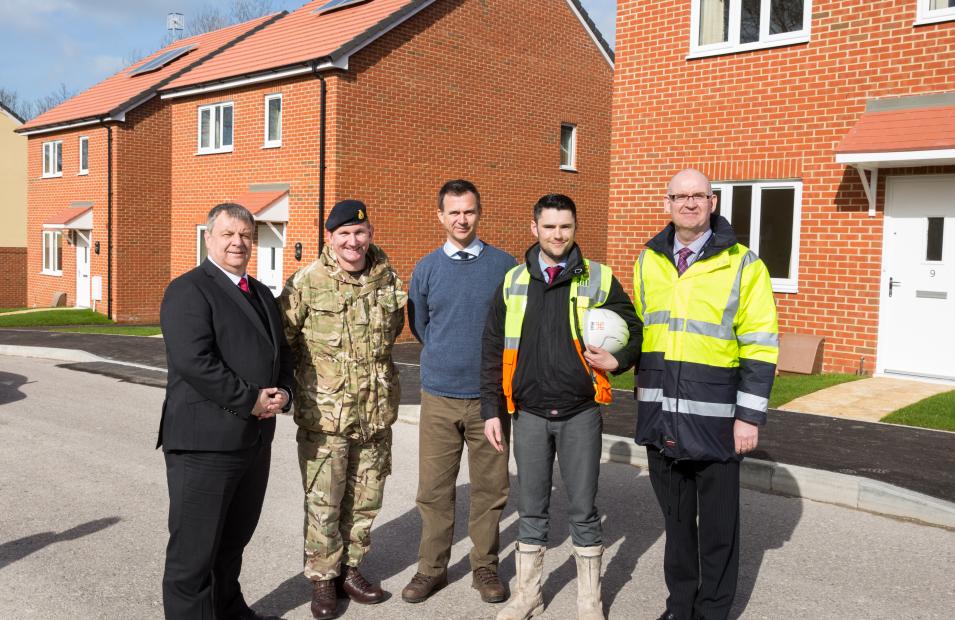 We were proud to have the Minister for Defence veterans, reserve and personnel, Mark Lancaster, visit our homes at our Tidworth development last week.
The development, created in partnership with the Defence Infrastructure Organisation, will see 322 new homes built for ex-service personnel and their families in Wiltshire.
Mark Lancaster, who represents service personnel, was accompanied by Richard Wardlaw, Mark Duddy and Neal Waters, who are all senior members of the army rebasing programme. They were interested to see the layout and quality of the homes being built for service personnel and their families, and viewed a 3 bedroom home – the most common type of home on the development. The visit was part of a wider tour of the Salisbury Plain army basing project, which will see 4,000 troops return from Germany and move in to the area by 2020.
The three and four bedroom development is just a two minute drive from the town centre, where the Military of Defence, in partnership with the local authority, has provided a leisure centre and library facilities for the public. The homes will also be surrounded by five open green spaces, which have been designed to feel like parkland – inviting the countryside in to the new community.
We have successfully handed over 69 homes, and aim to have completed the development by Spring 2018.
For more information about our partnerships, please click here.