Get up to speed with Ben Green, Waltham Abbey's professional GT driver!
Image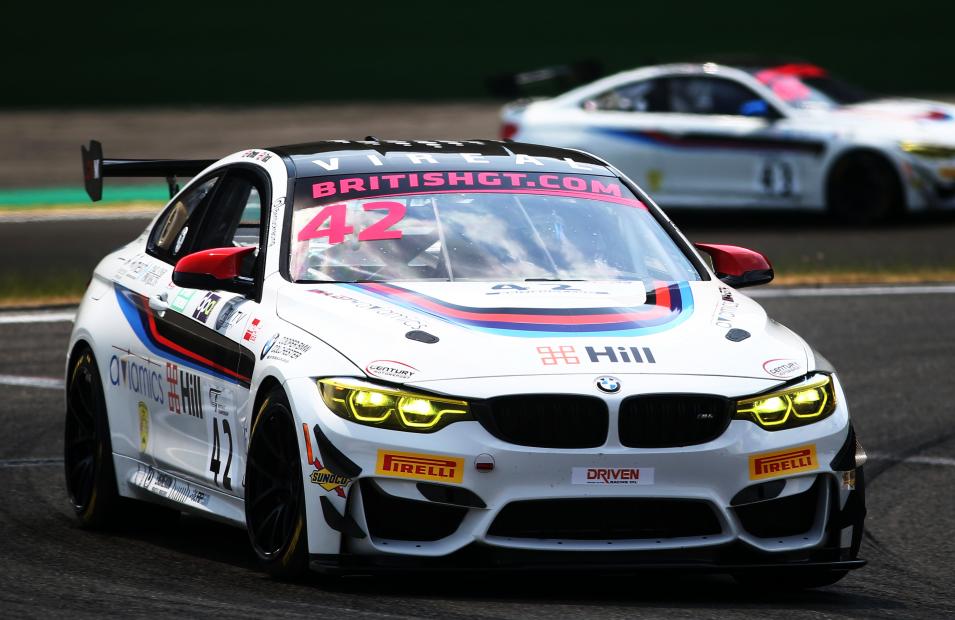 For the last four years, we have been avid supporters of Waltham Abbey racing driver Ben Green as he follows his dream to become a professional GT driver.
Our sponsorship, which started in 2015, enabled Ben get to compete in the Ginetta Junior Championship with the Hill logo emblazoned across his car bonnet.
In 2016, Ben stepped up to the Ginetta GT4 Supercup Championship. This Championship featured a much bigger car, with more power and slick tyres to provide an improved grip, and was much more challenging than the Ginetta Junior Championship. Ben managed to get four podium finishes across 2016, which was a great achievement for himself and his team, setting him up well for 2017.
Ben continued in the Ginetta GT4 Supercup championship in 2017, with a year's worth of experience behind him, and felt this was the season he could go for the championship. In this season, Hill's branding was featured on each door, and Ben managed to get seven wins – the most by any drivers that year. Despite some unfortunate mechanical failures at the beginning of the year, Ben was able to finish second in the championship.
This year, Ben moved up to the British GT Championship, a very competitive multi-manufacturer series, racing in a BMW M4 GT4. 2018 has been very successful for him to date, as he was the first person in Europe to win the M4 GT4 – a significant event for BMW.
Ben's placement has been strong all year, and he is looking forward to the final two rounds of this season where Hill are again featured on the car doors, and remain the biggest sponsor advertising on his car. This sponsorship placement is important to Ben, as he comments:
"Hill's original sponsorship helped me to get on to the grid and without them I would have struggled to get funding. I have been partnered with Hill for the longest time out of all of my sponsors, and without Hill I feel would not be where I am today."
You can keep track of Ben's progress on his website.
At Hill, we recognise our role in community development and take our commitment to placemaking, community consultation and community support seriously.
In addition to sponsorship, our school programme has been expanding to provide more tangible benefits in the classroom. We have also continued to support charitable causes, promote diversity to ensure the creation of inclusive communities and work with local communities to ensure that our developments leave a lasting, positive legacy.
Stay up-to-date with our community engagements by keeping an eye on our blog!