Discover Cambridge's newest neighbourhood at Open Eddington!
Image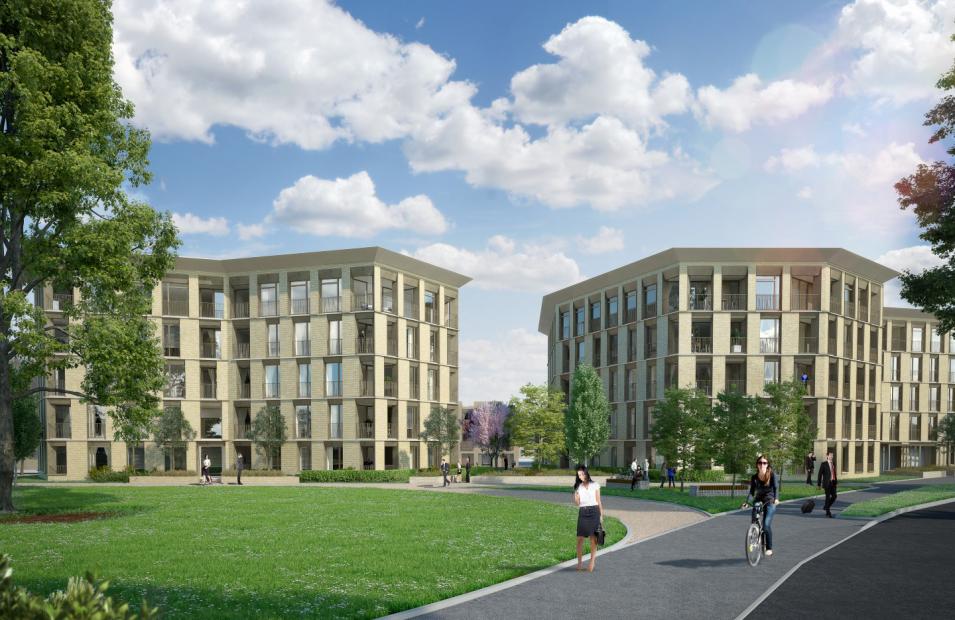 The event will showcase Cambridge's newest neighbourhood and will give the public the chance to find out more about our Athena development before it launches.
Open Eddington will take place on Saturday 9th September and will invite the public to enjoy over 25 events. The events will explore the ethos of architecture and sustainability which sit at the heart of the development, and will include guided tours, talks, and even a cycle cinema.
During the event, we will be hosting two talks entitled 'Inspired designs: Market housing at Eddington'.  Representatives from Hill and our project architects will be discussing the inspiration and design rationale behind the new market homes, Athena, in Eddington. The talks will be held at 9am and 11am at the University of Cambridge Primary School and will need to be pre-booked in advance.
Eddington is a new community which is setting the standard in sustainable living, and is the one of the University of Cambridge's largest developments in its 800 year history. The contemporary neighbourhood will provide Cambridge with housing, accessible green spaces and plenty of amenities for residents to enjoy.
Athena, the first collection of market housing in Eddington, is a sustainable development that offers a diverse variety of new homes from villa and townhouses to mews and apartments – all of which have been built to Code for Sustainable Homes Level 5. The new homes at Athena have been designed in collaboration by a team of two award winning architectural practices, Pollard Thomas Edwards and Alison Brooks. The first phase of apartments and houses will be launching in September – be the first to find out about Athena by registering your interest on our website, or call 0808 168 7900.
Following the sustainable ethos of the development, Whippet will be offering free service to all passengers throughout Open Eddington, as Eddington is on the Universal Bus Route! Visitors are also encouraged to cycle, with cycle parking available on the development.
You can book tickets to events and talks at Open Eddington here, and find out more about the Open Cambridge weekend here.