Demolition marks first step in creation of new homes for Greenfields Community Housing!
Image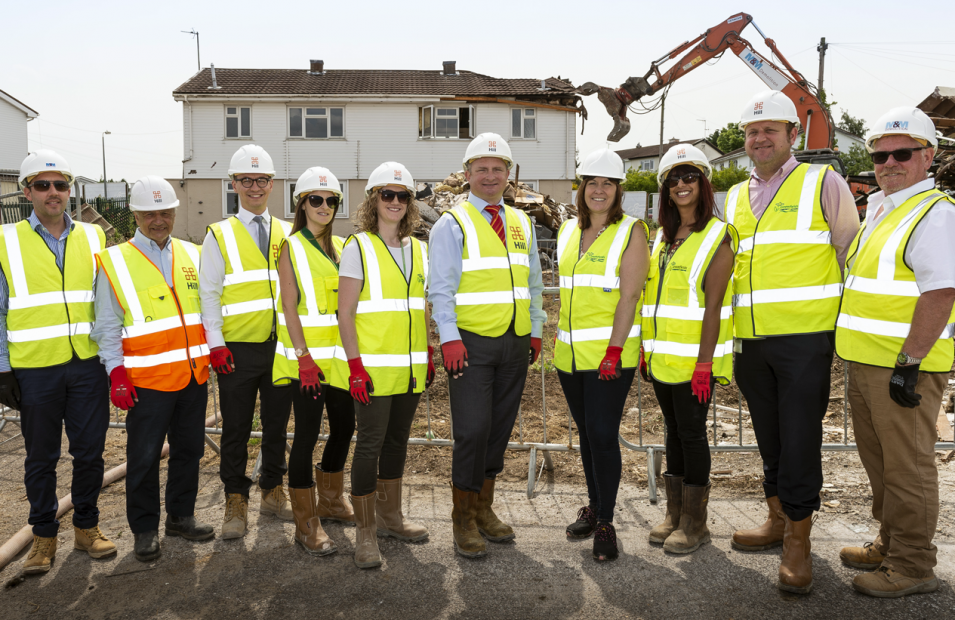 We were delighted to join Greenfields Community Housing last week to celebrate the start on site of Spalding Close, a new development in Braintree, Essex!
Emma Palmer, Chief Executive of Greenfields, and her team were joined by members of team Hill including Regional Director Rob Jack to witness the beginning of the project with the demolition of one of the existing properties.
We're committed to building nearly 1,800 new affordable homes over the next six years, to help tackle the housing crisis and build safe and strong communities. I look forward to seeing the finished result and the new residents settled into their homes and neighbourhood next year.
Emma Palmer
We're proud to be partnering with Greenfields to build new affordable homes for Braintree. The properties will be a selection of sustainable houses suitable for those in need of affordable accommodation. This is the first time we're working in partnership with Greenfields, and we hope to build this into a longstanding relationship in the future.
Rob Jack, Regional Director at Hill
Spalding Close will provide 34 new homes, including 2, 3 and 4-bedroom houses and a 1 bedroom bungalow, due to be completed in 2020. The new homes will be a mix of affordable rent and shared ownership properties.
Greenfields a community-centred housing association with around 8,800 homes across East Anglia, has been supporting residents in the existing properties to find suitable alternative accommodation, and had been helping them move in to their new homes over the past year.
Learn more about our work in the public sector on our website.