Continuing our winning streak at the NHBC Pride in the Job Awards!
Image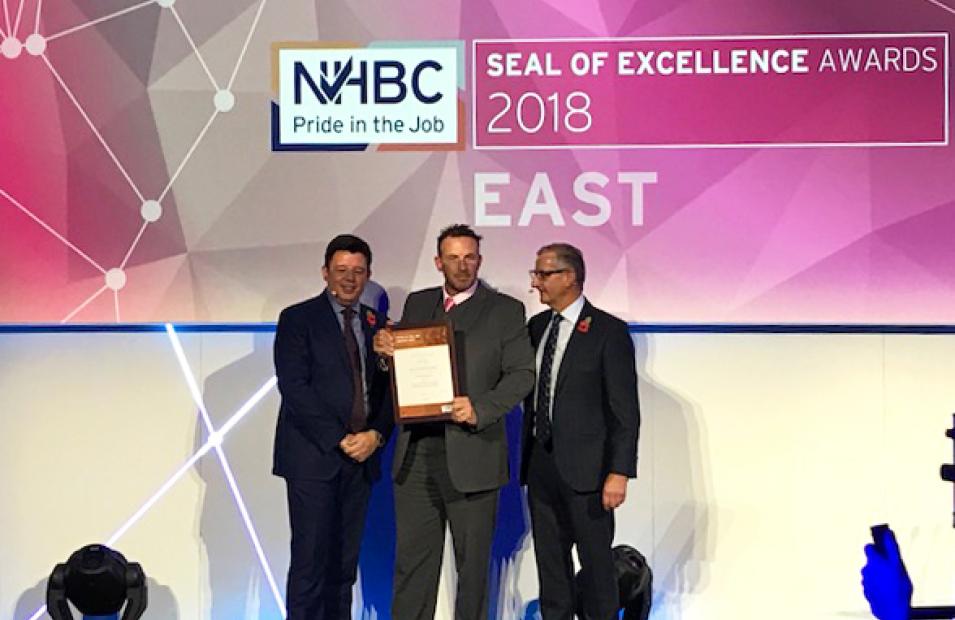 We are delighted to announce that two of our site management teams have been recognised for their achievements last week at the NHBC Pride in the Job Awards for the Eastern Region.
Dan Bandy, a senior site manager at Athena, was awarded both a Regional Multi-Storey and a Seal of Excellence award for his hard work on the development in Cambridge – he will now go on to compete in the National Finals in January 2019. Nigel Whebby, our project manager at Ninewells, was also recognised with a Quality Award.
The Pride in the Job Awards, held on the 3rd November, celebrated the exceptional contribution site managers and project teams make in creating homes of outstanding quality. The awards assess individuals on their consistent high standards of workmanship, attention to detail for welfare of staff as well as every aspect of the site and work, leadership skills, efficient health and safety controls, technical expertise and interpretation of specifications.
Many congratulations to Dan, Nigel and their teams on these prestigious accolades!
Find out more about our award winning success here. If you would like to learn more about our new homes in Cambridge, visit the Athena and Ninewells websites.