Changing 19th Century to 21st Century homes at Ninewells
Image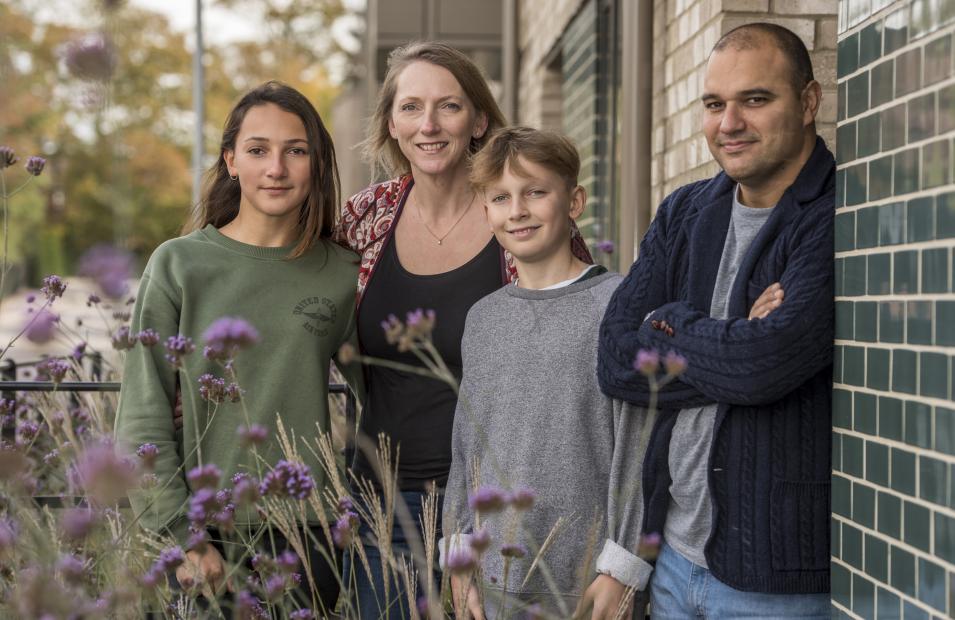 Trading their 19th century family home of 12 years was a difficult decision for the Staples, who now live in our Ninewells development in Cambridge.
The history that comes with an established family home can be difficult to shake, but Chris Staples and his wife Nicola, parents to two teenagers, decided to make the move to a brand new Ninewells home to help improve their families work, school and life balance.
Just a 12 minute cycle from Cambridge city centre and train station, living at Ninewells allows the Staples family to easily commute around Cambridge to work and to school. Not only are they comfortably close to the city and its amenities, but they also get to enjoy the stunning surroundings of the Gog Magog Downs. Moving from a village to the fringe of a city could come as a culture shock, but the nature around Ninewells keeps a beautiful community feel.
The three storey, four bedroom mews house that the Staples family moved in to also comes with a studio apartment above the garage, and is largely open-plan – Chris commented on the considerable difference between his previous 19th century build house and our new build homes: "The main difference I have noticed between this and our older property is insulation. We've never had the heating on". Noise also doesn't travel, so for a family with teenagers, this doesn't go unnoticed.  The children are able to use the studio above the garage to have sleep-overs and after school get-togethers, while Nicola, a chef, uses the large open-plan kitchen as the hub of the house.
Ninewells comprises of one, two and three bedroom apartments and dour and five bedroom houses, with natural landscaping and public art spaced across the site. With 4 bedroom mews homes starting at £899,950, and 2 bedroom apartments starting at £399,950, these beautiful new homes could help improve your work-life balance too.
If you would like more information about our Ninewells homes, please visit the website or call 01223 792000.