Celebrations as Vic Johnson House redevelopment launches
Image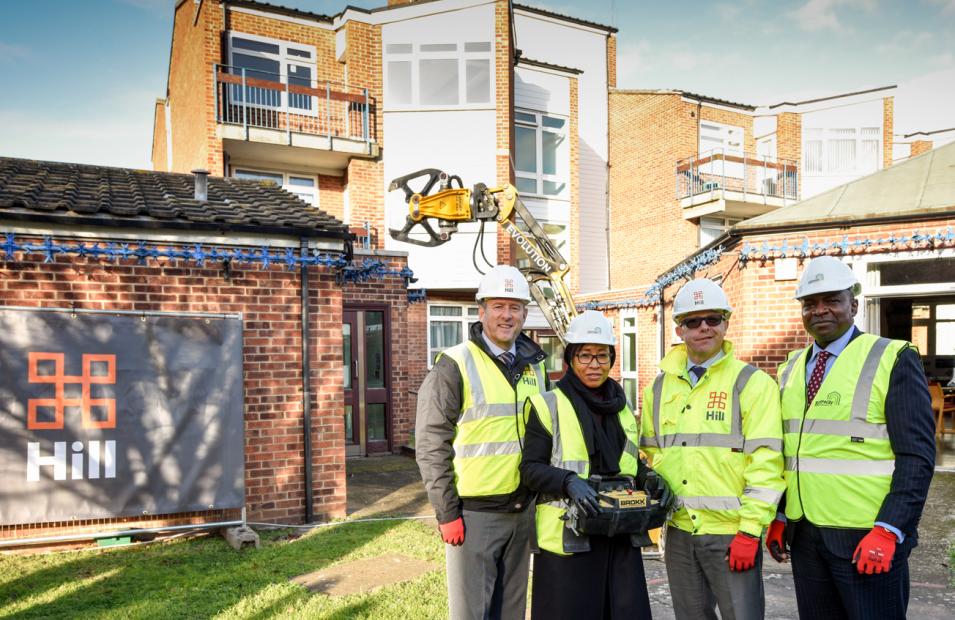 Last week we were pleased to launch the redevelopment of Vic Johnson House, an existing retirement living scheme in Tower Hamlets.
Working with Gateway Housing Association, a community based housing association with around 3,000 properties primarily in the London Borough of Tower Hamlets, we will create 32 new apartments and refurbish 24 existing apartments. The new homes are part of Gateway's Sheltered Housing Improvement Plan (SHIP), in addition to two further sheltered housing schemes. To celebrate the launch, there was a small ceremony with current residents and members of Hill and Gateway attending.
As part of our Bespoke region, we are using BIM technology to construct the new homes. Point cloud surveys of existing structures have already taken place, as well as a drone survey of the roof and Revit models of the architecture and structure of the new building. Our team will also be giving a virtual tour of the plant room, to ensure that feedback is as accurate as possible.
I am delighted to mark the start of our ambitious redevelopment programme which will transform our scheme into modern retirement homes of the highest quality, improving the lives of our residents now and in the future. The Vic Johnson redevelopment demonstrates our commitment to our SHIP programme, and is one example of the development work Gateway is carrying out across the borough.
Akin Durowoju, Gateway's Director of Development and Sales
This is an exciting opportunity that shows how delighting our clients can lead to repeat business. The success of the William Guy Gardens development last year focuses our minds to deliver an equally high quality product. We are also delighted at the enthusiasm that Gateway has expressed for the digital construction techniques that we are employing
Mike Beckett, Managing Director of Hill's Bespoke region