Celebration of completion of new council homes at Colville Garage sites
Image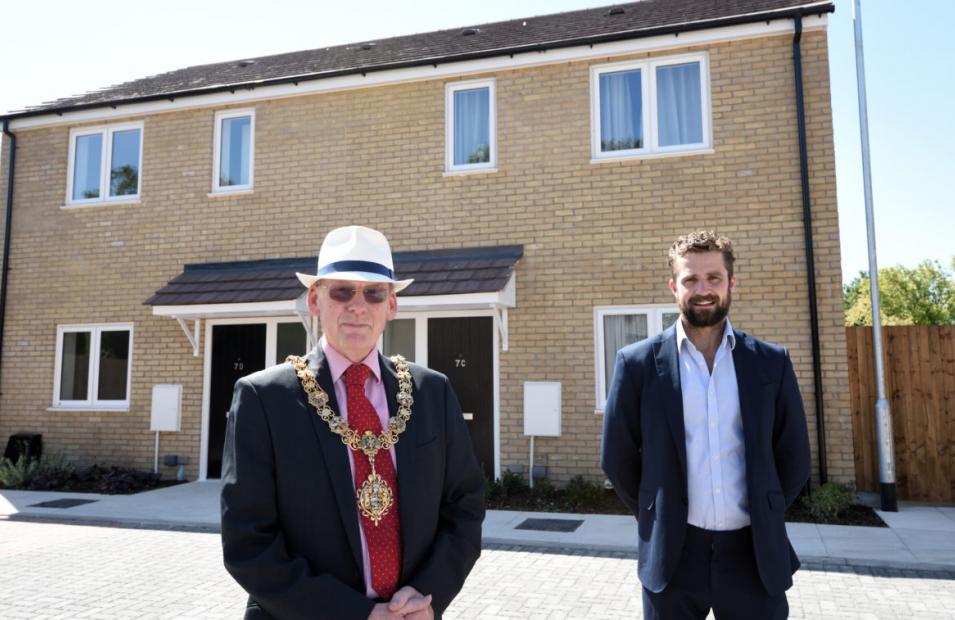 As part of the Cambridge Investment Partnership strategy to utilise under-used parcels of Cambridge City Council land, we are delighted to say we have completed new council homes at the Colville Garage sites. The new homes will provide three brand new two-bedroom council rented homes with off-street parking.
Colville Garages, located at the Colville Road garage site in Cherry Hinton Ward, sites at the centre of an existing housing development. It was identified for redevelopment as part of the Council's land audit and has been built simultaneously with CIP's other garage sites to deliver new homes at Queens Meadow, Markham Close, Wulfstan Way and Gunhild Way.
We are delighted to see residents moving into their new homes at Colville Garages. The completion of this site along with Anstey Way and Queen's Meadow has meant we have been able to deliver 61 much needed high quality council homes to the City so far this year. With strict guidelines still in place across all our sites, I would like to thank everyone involved in working hard to safely deliver these projects.
Tom Hill, Regional Director for Hill
As a partnership we are committed to building at least 500 brand new council homes by March 2022 from a mixed portfolio of sites including garage and garden infill sites. It is wonderful to see this piece of land being used to provide new council homes for local people.
Cllr Richard Johnson, Executive Councillor for Housing for Cambridge City Council and CIP board member
The  new council homes at Colville Garages have been designed by Mole Architects and have a number of sustainable features including photovoltaic solar panels, reduced water consumption and a 19% reduction in carbon emission. There is also cycle storage.
Learn more about the Cambridge Investment Partnership here.
Image