Capturing time at Colville Road Phase 2
Image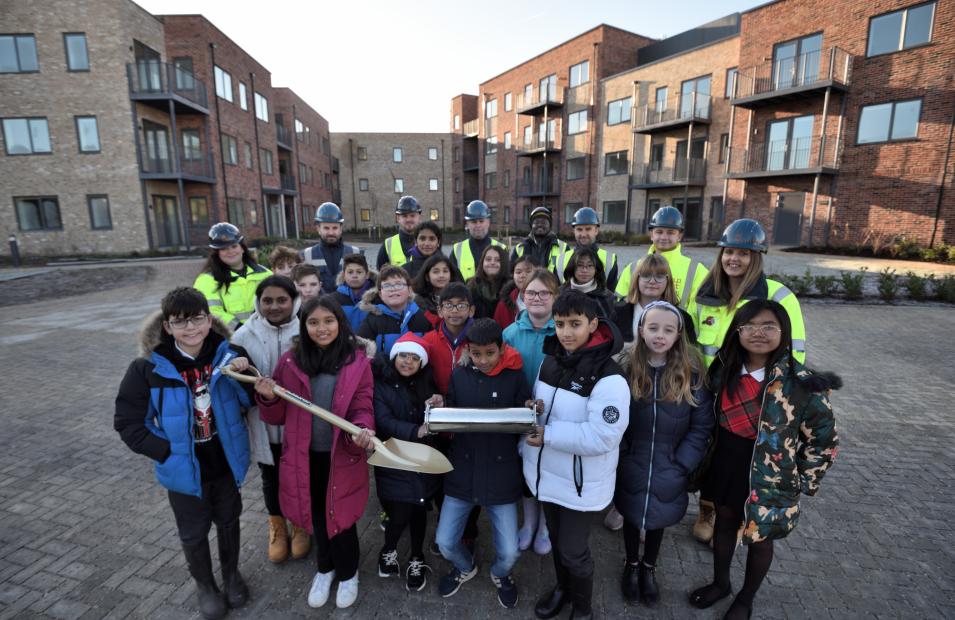 Pupils at Colville Primary School have been putting their thinking caps on to create messages, pictures, and drawings about themselves which have been included in a time capsule at Colville Road Phase 2.
Cambridge Investment Partnership invited them to take part in the project to produce content for the capsule which could include some writing or drawing of themselves and what they would like to be when they grow up, a message to the future, something that reminds them of the Covid-19 pandemic, interview with a family member or photos of the local area and newspaper clippings.
The children spent time in class coming up with a wonderful selection which has now been included and buried at the development, for the local community to unearth in the future.
Image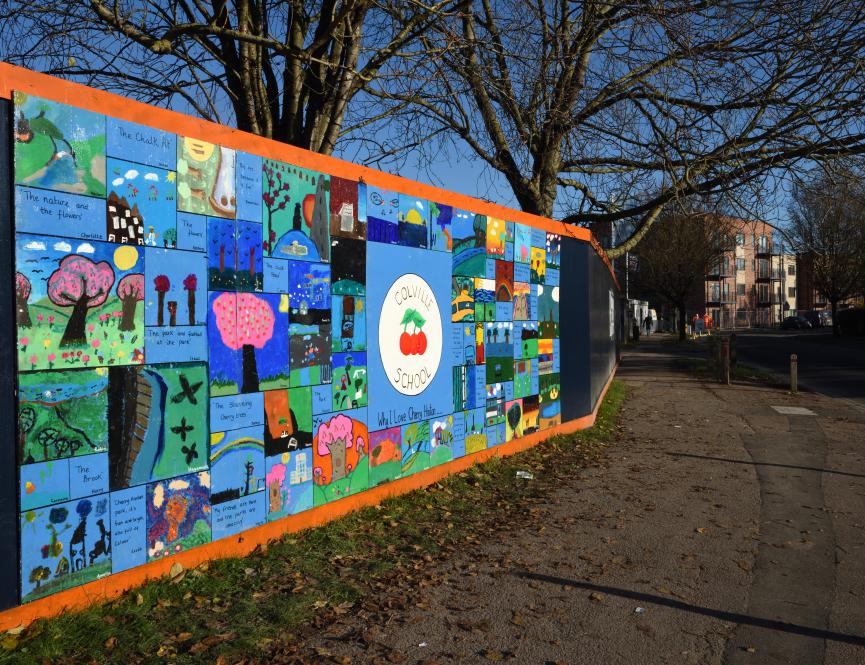 It's wonderful to see the children get involved in a project like this and think about what they want people in the future to know about them, as well as their dreams of what they would like to be when they grow up.
Cllr Gerri Bird, Executive Councillor for Housing at Cambridge City Council and CIP board member
Image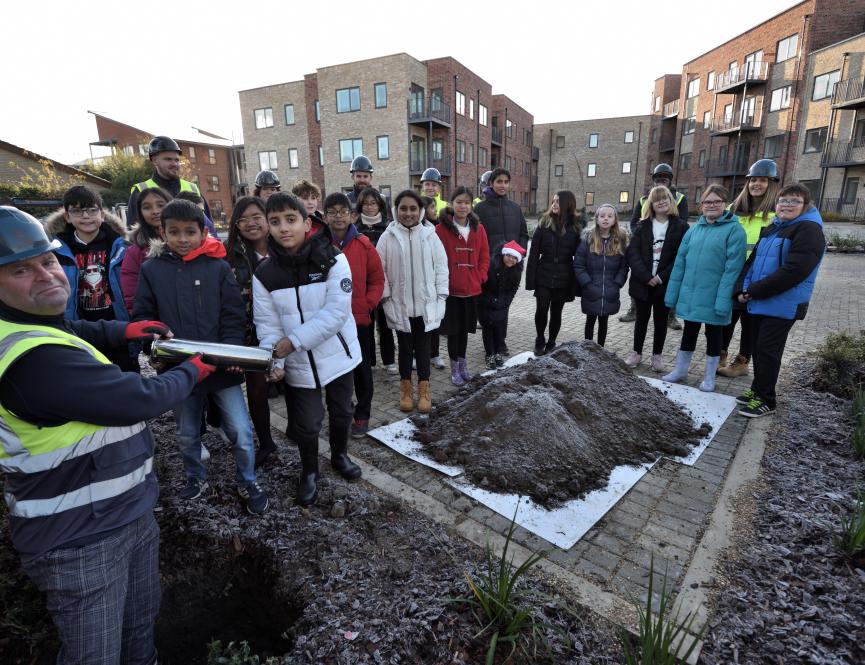 Colville Road Phase 2 has replaced 24 aging inefficient council homes with 67 sustainable new council homes which have been designed to improve the lives of tenants and help them to minimise energy bills through the sustainable measures that are being included within the new homes.
Throughout the development of Colville Road Phase 2 we have enjoyed working with the pupils from Colville Primary School on several different projects. We are very impressed with the quality of work produced and would like to thank the children for their involvement. We hope that the amazing time capsule they have created will provide a glimpse of their energy and aspirations when it is opened in the future.
Tom Hill, Regional Director for Hill
As well as delivering much needed new council homes, CIP has ensured the development is gas free with heating and hot water through a communal Air Source Heat Pump system. There are also fabric improvements to reduce heat and energy loss and triple glazed windows throughout.
Externally there are sedum green roofs and extensive soft landscaping as well as enhanced biodiversity with new trees being planted to encourage insects and other wildlife and many existing trees retained. Bird and bat boxes are also being introduced along the perimeter of the building.
To promote clean travel and reduce air pollution, electrical vehicle charging points are being installed, with a total of 10 connections available as well as providing ample bicycle storage to encourage residents to use sustainable modes of transport.
Image