Cambridge MP and Councillors enjoy visit to Anstey Way!
Image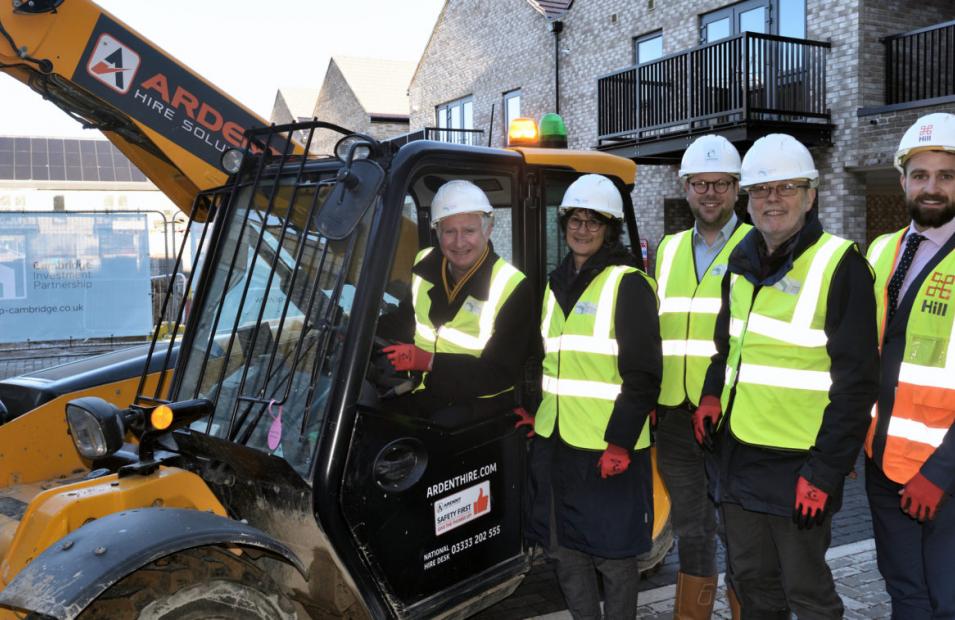 Last Friday, we were delighted to welcome Cambridge MP Daniel Zeichner to preview the first affordable homes to be delivered by our joint venture, Cambridge Investment Partnership.
The Cambridge Investment Partnership development is providing 56 one and two bedroom high-quality energy efficient apartments, all of which will be council-rented homes.  The homes are set to be handed over to the first residents in a couple of weeks, with overall completion due later in the spring.
We are excited for residents to move in in upcoming weeks – it is exactly what we want to see happening across the city of Cambridge as there are so many people who need housing they can afford and that is what is great about these new council housing developments.
Cambridge MP Daniel Zeichner
I'm really pleased to see these 56 fantastic new council houses available for people who really need it at Anstey Way. There's an affordable housing crisis in Cambridge and we are doing our best as a City Council to tackle that problem by building over 500 new council homes over the next few years. This site is one of the many that will be popping up across the city over the next couple of years.
Councillor Richard Johnson, Executive Councillor for Housing
We've taken a scheme which was 28 poor quality affordable units and working through the Cambridge Investment Partnership redesigned the scheme to deliver 56 affordable homes. It's fantastic to see what can be delivered through this great partnership.
Tom Hill, Regional Director at Hill
The Cambridge Investment Partnership was created to tackle Cambridge's affordable housing shortage, with a focus on optimising value for the council whilst maintaining excellence in design and place-making. The partnership is on course to achieve its goal of starting work on 500 council homes across the city by 2022.
Learn more about the Anstey Way development and the partnership itself on the Cambridge Investment Partnership website.