Application submitted for Ham Close redevelopment plans
Image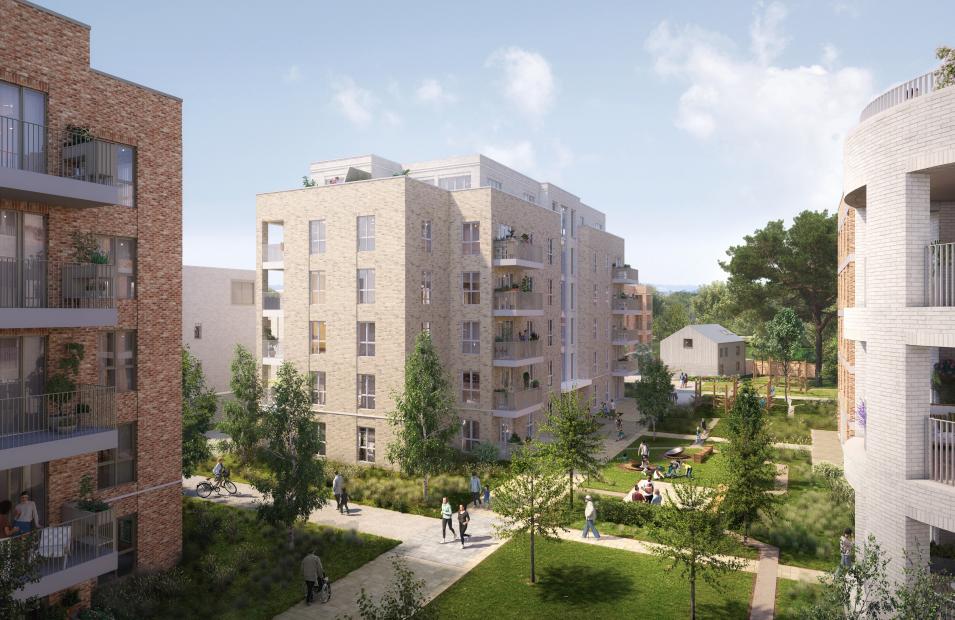 Working in partnership with Richmond Housing Partnership (RHP), housebuilder The Hill Group has submitted a planning application for the regeneration of Ham Close.
The proposals will deliver new affordable and private sale homes alongside new community facilities and high quality open space for the area.
Built in the 1960s, the site at Ham Close currently consists of several blocks of flats that have become outdated. Richmond Council has been working with RHP for several years to secure the regeneration of the estate. The planning application seeks to replace the 192 existing properties on Ham Close with 452 new homes for current RHP tenants and leaseholders and provide additional homes to meet a range of housing needs.
Image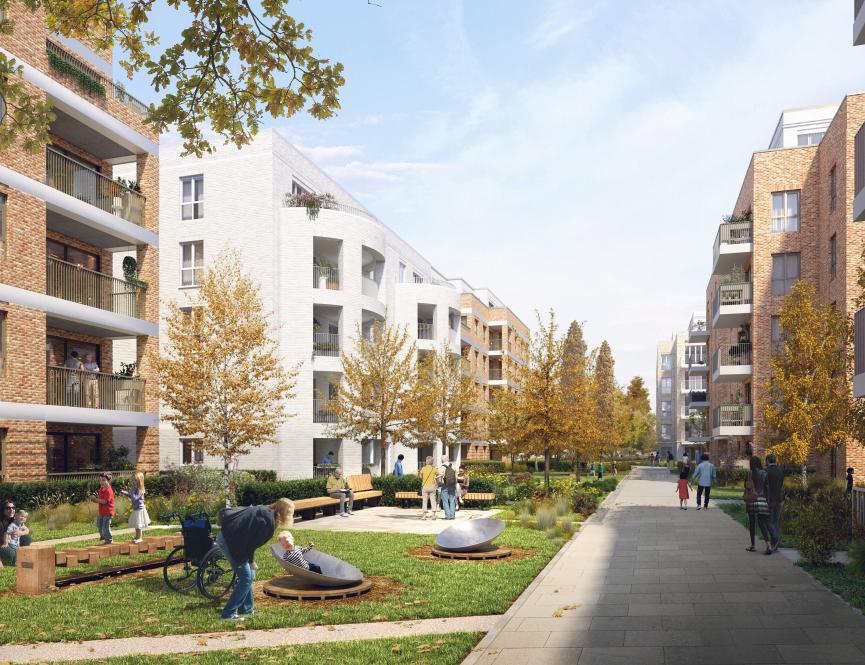 Image
The new properties will include affordable homes for both rent and Shared Ownership. The application also includes plans for two new community buildings, which will primarily replace the existing youth centre with added flexible uses for community groups, and a significantly improved MakerLabs building.
Richmond Council has a Collaboration Agreement with RHP, the largest provider of affordable housing in the borough. The Agreement commits to a number of Development Principles, including a minimum number of affordable homes, provisions for new community facilities that will deliver services for children and young people, together with meaningful community engagement with residents.
Working with RHP, Hill undertook a number of engagement events with residents, stakeholders and the wider community on the redevelopment of Ham Close. These were a range of in-person and virtual events held from July 2021 to April 2022. View the full consultation timeline here.
Over the past year, we have been working closely with RHP to undertake significant community engagement with existing Ham Close residents and the wider community, both in person and virtually, to deliver the submitted planning application. With green space and sustainability at the heart of the project, we are confident that the plans will bring much improved homes and surroundings whilst creating greater social value for the community.
Andy Hill, Chief Executive at The Hill Group
This planning application for Ham Close is a long time coming and I'm delighted that it has now been submitted. The new fit for purpose community centre will be a hugely welcome addition that will cater for the needs of the community into the future. Please make sure to let us know your thoughts on the application by providing your comments on the scheme.
Cllr Jim Millard, Richmond Council's spokesperson for Housing
The planning application is a significant step in delivering high-quality housing to our existing tenants at Ham Close as well developing new affordable housing on the site to meet the future needs of the area. We look forward to continuing to work closely with the local community and the Council to deliver for our existing and new customers.
David Done OBE, Chief Executive of RHP