Image

The Phoenix Trust

The Phoenix Trust is a social enterprise and charity based in Milton near Cambridge. It offers experience of the world of work to young people and adults with a range of learning disabilities and special, additional or complex needs. 

Hill started to work with Phoenix in 2020 by donating materials such as pallet boards, timber and hoarding off-cuts from sites around Cambridge for Phoenix to recycle in their woodshed. These materials are used for bin stores, planters, bird boxes, bird tables and, more recently, bug and bee hotels. 

In 2022 we decided that we wanted to further our relationship with Phoenix. We already encouraged all our Cambridgeshire projects to donate surplus wood to the trust and we are now commissioning their wonderful products. 

During 2022, we incorporated three large scale bug/bee hotels into our local projects as gifts to local schools and nurseries. 

Image

Supporting Local Employment

Collaborating with local partners to maximise residents' employment opportunities is important to Hill and were pleased to use the London Borough of Hounslow's Skills Escalator Funding to enable one of our subcontractor's labourers to retain. 

Bobby, a Hounslow resident was employed by our demolition sub-contractors on our Lampton Parkside development. When the demolition work ended we referred him to a traffic marshal course and he then undertook training to qualify as a hoist operator. 

He now works full-time as a site gateman but often supports the team with traffic marshalling and hoist operator duties. 

"Everyone at Hill has been so nice to me since i started. I often don't feel like i'm coming to work because of how enjoyable it is. For anyone considering a job in construction, I would say go for it!"

Image

Ivy Lane - Furniture Donations to Emmaus

In November 2022, before Hill started demolition works at our Ivy Lane project in Iffley, we recycled furniture from ex-key worker accommodation to the homelessness charity Emmaus Oxford. Emmaus us a social enterprise that provides homeless people with a home for as long as they need it along with meaningful work in one of their social enterprises. 

Each person gains valuable experience, new skills, and a route into independence. Over the course of six days, our site team loaded and donated six van loads of furniture to customers in need and surplus items, with an estimated value of £5,000 were donated. 
Fosters Estate Pride Day
In August 2022 our social value team coordinated a pride day on the Fosters Estate in Barnet, where our waste supplier Powerday provided two skips for the residents to declutter their homes. 
Unwanted items were piled around the estate and, with the help of Hill volunteers, places into skips. The team later conducted a thorough litter pick of the estate, in collaboration with Sage Homes, as another part of our social value commitment to Barnet Homes and the Foster Estate residents. 
Image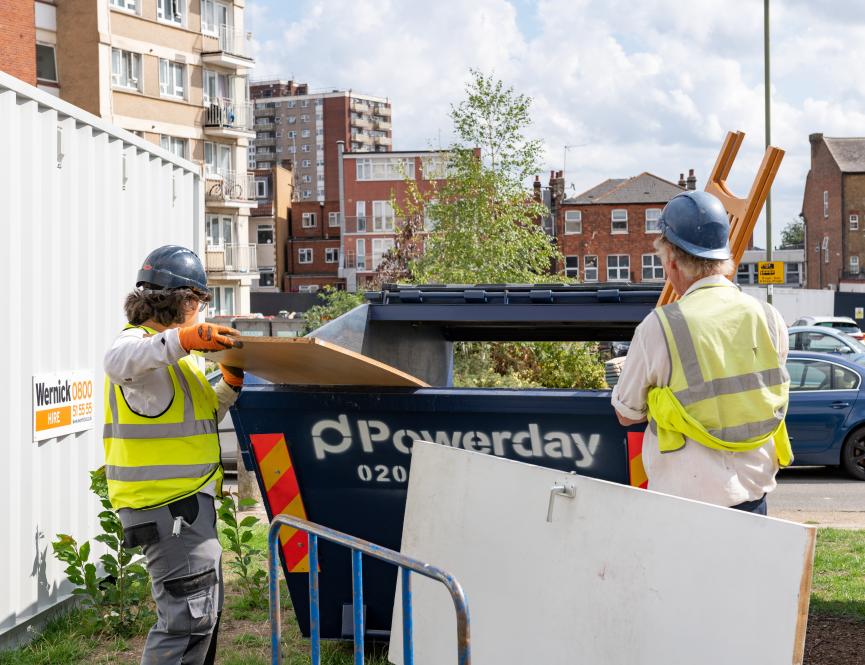 Image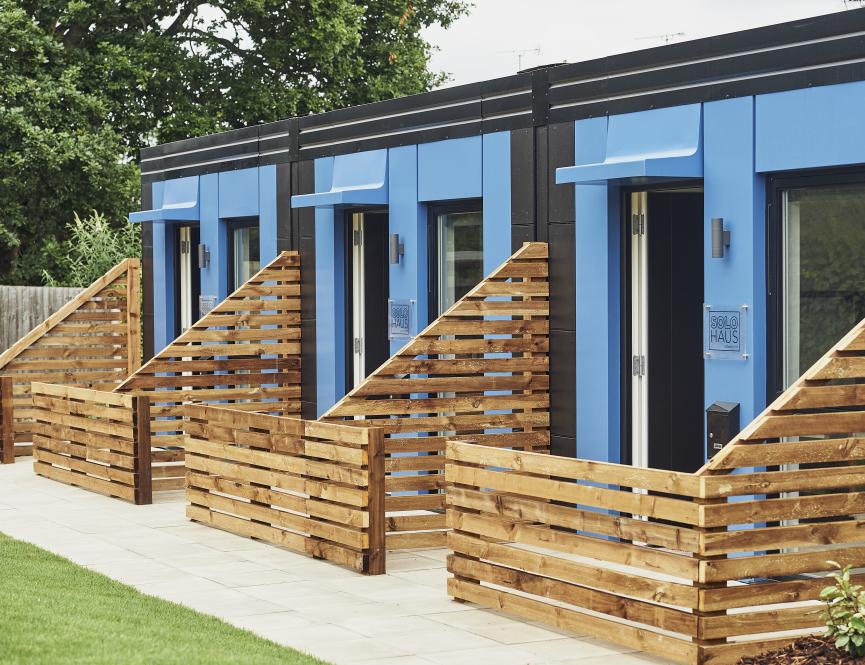 Foundation 200
Foundation 200 is a pioneering initiative launched by The Hill Group in 2019 to mark it's 20th anniversary. The initiative aims to provide 200 purpose built modular homes to local authorities and  homelessness charities by 2025.
The homes are built in two offsite factories, using the latest technology and sustainable materials, and then transported to site fully furnished and equipped.