Woodside Square puts community first with the Common House
Image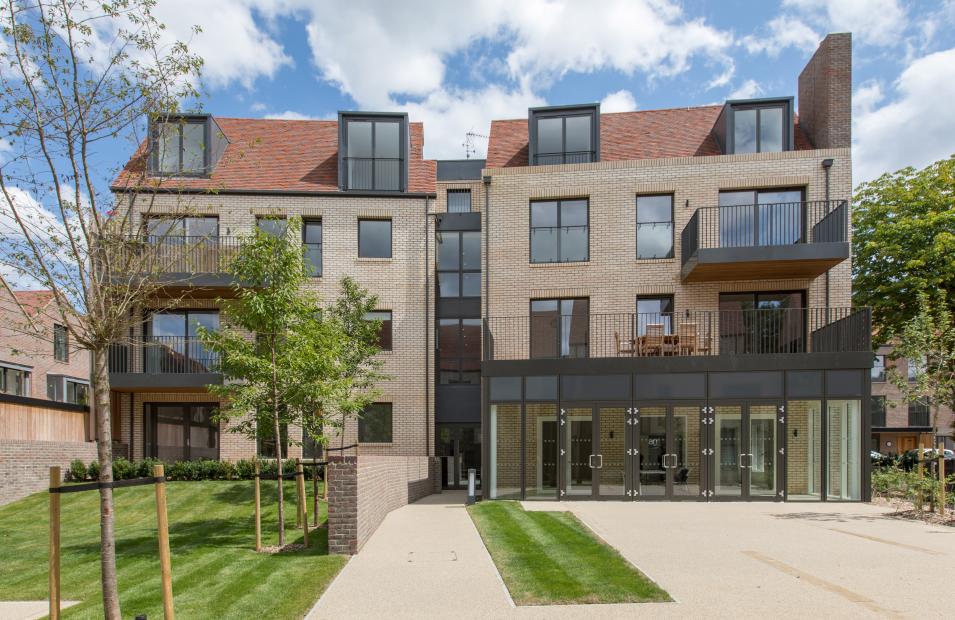 Woodside Square, our collection of contemporary new houses and apartments, some of which are available exclusively to over 55's, provides residents in Muswell Hill a beautiful place to call home, and a new community that all ages can be involved in. The development has been built in partnership with Hanover.
Helping to create a strong community atmosphere, Woodside Square plays host to the common house – a community facility that is available for private hire for residents at a discount rate as well as the general public, for events, activities, functions and meetings. These could include community group events such as coffee mornings, book clubs, or the facility could even be used as a polling station.
The common house also contains a fully furnished Guest Suite which can accommodate up to four people. It is equipped with a double bed and en-suite shower room, and can be booked by residents for family and other guests.
Bookings for the common house and the Guest Suite can be made in advance with the concierge, with payments needing to be made 14 days before through Hanover's Income Management Team.
Woodside Square is in a tranquil and convenient location in north London, ideal for those looking to downsize to age-exclusive apartments, and families looking to take the next step into a new home within commuting distance from the city centre. Muswell Hill is also home to plenty of good local schools, ranging from primary schools to sixth forms.
The age-exclusive homes include the Garden Apartments, Woodside Grove and the Heritage Apartments. The Garden Apartments and Woodside Grove have been thoughtfully designed to accommodate over-55s, while the Heritage Apartments comprise of carefully restored historic properties, with one of the three historic buildings being Grade II listed.
A selection of Edwardian-inspired family properties from the Houses Collection completes the choice of non-age exclusive homes. The 3 and 4 bedroom homes are perfect for families looking to move to a vibrant, diverse community with a village-like atmosphere. A number of apartments within the Heritage Apartments collection are also non-age exclusive, for those also looking to move into a unique, historic property.
Find out more about Woodside Square on our website, or alternatively call our sales team on 020 8819 8242.