Woodside Square proves to be a perfect match for downsizing couple!
Image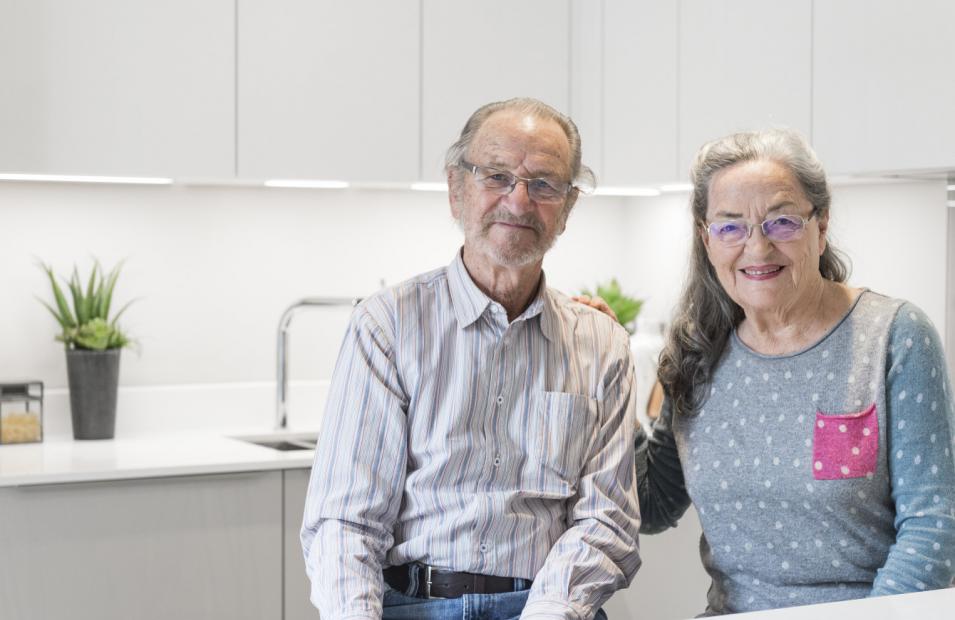 For former social worker Valerie Richards, 81, and former teacher David Richards, 83, buying a new build home in north London ticked all of the boxes
With a large terrace, on-site concierge service and the convenience of being located in Muswell Hill – a location the couple lived in for 20 years before their children moved out – the retirees are looking forward to the perks of living in their new age-exclusive penthouse at Woodside Square.
The couple, whose 1930's four-bedroom home in Highbury Corner had become too much work, decided to downsize to free them from general home renovation and upkeep. They wanted a new-build home which would need little maintenance and that could meet their needs as they grow older. After looking at various retirement villages and deciding that they were generally unappealing, Valerie and David turned their attention to Woodside Square's Garden Apartments – a collection of one, two, three and four bedroom apartments created specifically for over 55s.
The Garden Apartments at Woodside Square are congregated around historic central gardens, which is one of the reasons The Richards decided to purchase. As a keen gardener, Valerie appreciates that the square will be home to native mature trees and wild flowers, and is particularly excited to make her own special touches to their large south-facing roof terrace, which overlooks the communal garden.
Mr and Mrs Richards also love the area of the development. During David's college years, he would run across Hampstead Heath with his cross country team, and developed a fondness of green, open areas. With Highgate Wood and surrounding green spaces within easy reach of Woodside Square, in addition to the couple's familiarity of Muswell Hill, Valerie and David are excited about their return to the area.
In addition to reconnecting with the area and old friends, The Richards are both excited for the community feel that Woodside Square will provide, and are both looking forward to meeting their new neighbours and getting to know people from a broad spectrum of backgrounds.
The development, built in partnership with Hanover on the former site of the historic St Luke's Hospital, consists of beautiful apartments for over-55s, Edwardian-inspired townhouses and carefully restored period buildings. To find out more about Woodside Square and the Garden Apartments, call a member of our sales team on 020 8819 8242 or visit our website.