View your next Hill home, virtually!
Image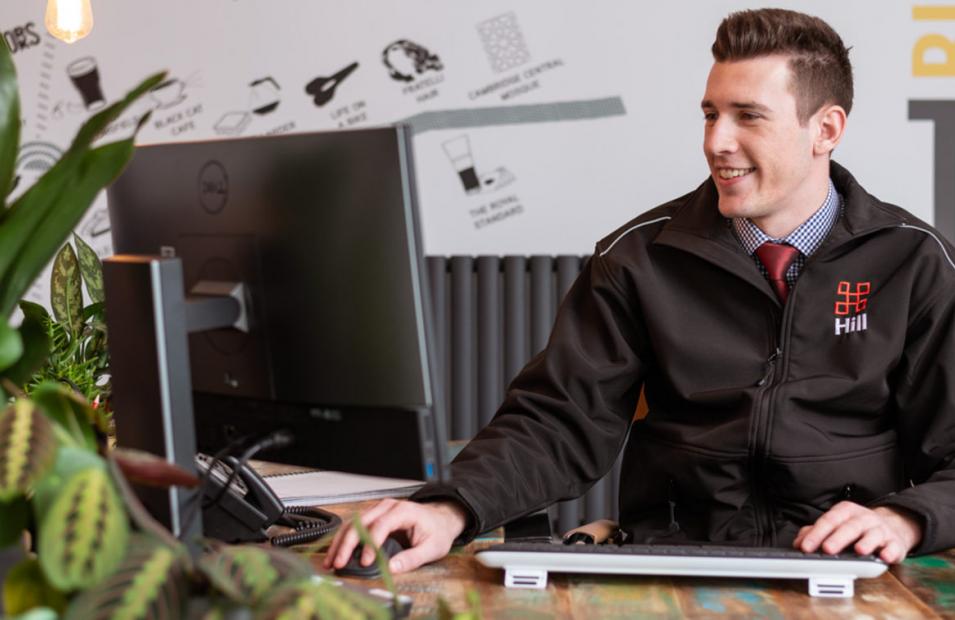 In the current circumstances, and for the health and wellbeing of our staff and customers, on-site viewings of our show homes are temporarily on hold, but this doesn't mean our sales teams can't still show prospective buyers around.
We have teamed up with online technology company, Reevo 360, to provide our customers with personalised, one to one virtual tours of our show apartments and show houses across London and the south east. These tours are hosted by members of our experienced sales teams, who can guide you through every aspect of a property, answer any questions and discuss the next steps in becoming a proud owner of a Hill home.How do I arrange a private guided tour?
When visiting our website or our development microsites such as Marleigh in Cambridge or Fish Island Village in Hackney Wick, you may have spotted a new option to book your virtual tour. To register, simply provide your name, email address and telephone number and a member of our sales team will be in touch to ask you a few questions. Much like our face-to-face viewings, our sales teams will discuss with you your layout preferences and ideal price range, as well as a number of financial factors.
How do I view the property?
Once set up, our sales team will then send you a link to view the apartment you are interested in, along with a unique access code that will share what our dedicated sales agents see on their screens onto yours. This allows them to navigate you around a property without you having to even lift a finger. A member of the sales team will also be at the other end of the phone, so they can talk you through, room to room, every aspect of the property, from the fixtures and fittings, to the specification and size, and answer your questions throughout. At some developments you can view unfurnished properties while others will provide guided tours of our show homes. This includes our three bedroom apartment at Fish Island Village, which includes a striking and spacious open-plan living and kitchen areas family sized bathroom and plenty of storage space. The finishing touches our interior designers include in our show homes also provide some fantastic inspiration of what you could do with your new Hill home.
Our virtual viewings tend to last between 30 minutes to an hour but if you have any questions you need addressing after your tour has ended, please do not hesitate to call or email the representative who showed you around.
Can you explore the rest of the development?
Our virtual tours specifically focus on our individual properties, however our website and development microsites contain plenty of information about the new homes and local area, where you can watch video tours and source further information on the surrounding community. If you live within a 30-minute walk or cycle of one of our developments, you can even pass by as part of your daily exercise route to take a look at the development as a whole.
Which of your developments have virtual tours available?
Image