Transformation of Waltham Abbey horticultural centre to nursery celebrated with time capsule ceremony
Image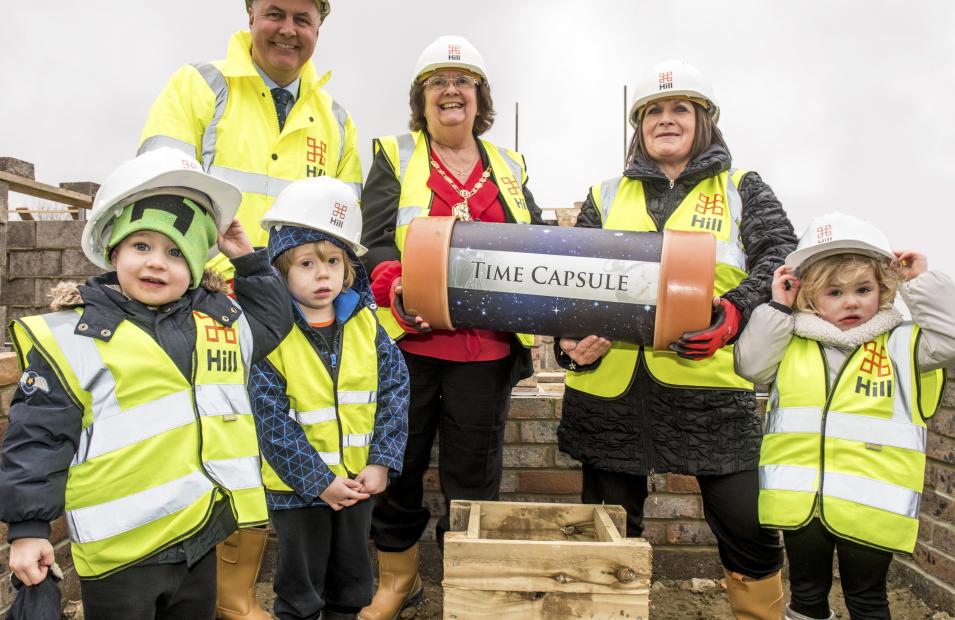 Last week, we were excited to hold a time capsule ceremony at our Kinsgvale development in Waltham Abbey, where we celebrated the beginning of the bricklaying at the new nursery and pre-school at the development.
The new nursery and pre-school, which will be relocated in autumn from Sunshine Nursery's current location at the Kind Harold Business and Enterprise Academy, had three lucky students help bury the capsule at the entrance of the nursery.
The capsule was filled with mementos, such as a welcome pack, children's toys, uniforms and details about the children's learning journey, from Sunshine Nursery. The nursery in Waltham Abbey opened in 1990, and employs many staff who have worked there for over 10 years.
Hill is delighted to help Sunshine Day Nursery celebrate the beginning of their next adventure with the burial of this time capsule. We have designed this new nursery to meet the needs of both the children, who will use it day-to-day, and the wider community. It is important that local residents have access to high quality early years school provision.
Rob Hall, Deputy Managing Director, at Hill
The development was formerly occupied by Knolly's Nursery, a horticultural centre that closed in 2011, and will not only become home to the new nursery and pre-school, but also to 79 new homes.
Find out more about our Kingsvale development and register your interest on our website, or call 0808 178 9063.