Top Colour Tones and Design Trends for 2023
Image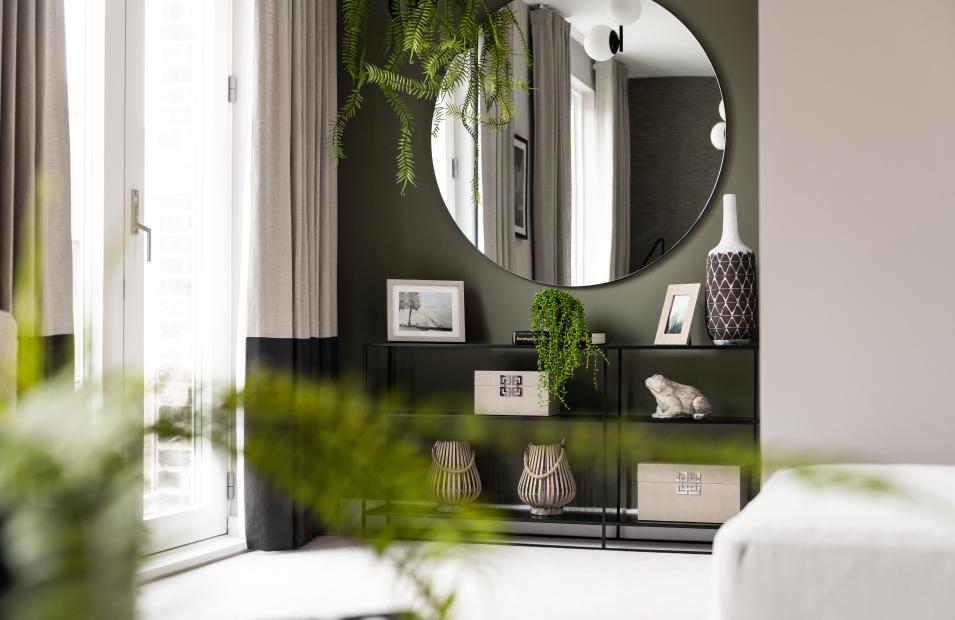 2023 is now well underway, and with spring almost knocking on the door it can be a great reason to introduce new design trends and colours into your home.
Over the past few years, remote working has become the new norm, and with our homes often doubling up as a workspace, there is more of a vested interest in how areas and rooms are styled.
Whether you are drawn to a 90s-inspired comeback or fancy a fresh new interior fashion statement, read on to discover the new arrival of style trends for 2023, which are sure to leave you with a spring in your step!
Modern Maximalism
Wave goodbye to the hyper-modern minimalism that complies with a sleek 'Instagram feed aesthetic', and instead say hello to more self-expression through eye-catching pieces of art, daring colours and textures co-existing in living spaces. While choosing a more neutral, 'safe' colour can be second nature, why not take a step out of your comfort zone and take the plunge with a bolder palette or print for the walls? This may be the injection of creativity your home needs to foster a more vibrant, uplifting atmosphere.
This trend encourages freedom of style and emphasises creativity, meaning nothing is off-limits. Do you have a favourite piece of furniture you've been keen to add to your home, but feared would not be the correct fit? This is your sign to give it a try, it may be the perfect finishing touch for a more mix-matched maximalist feel.
Image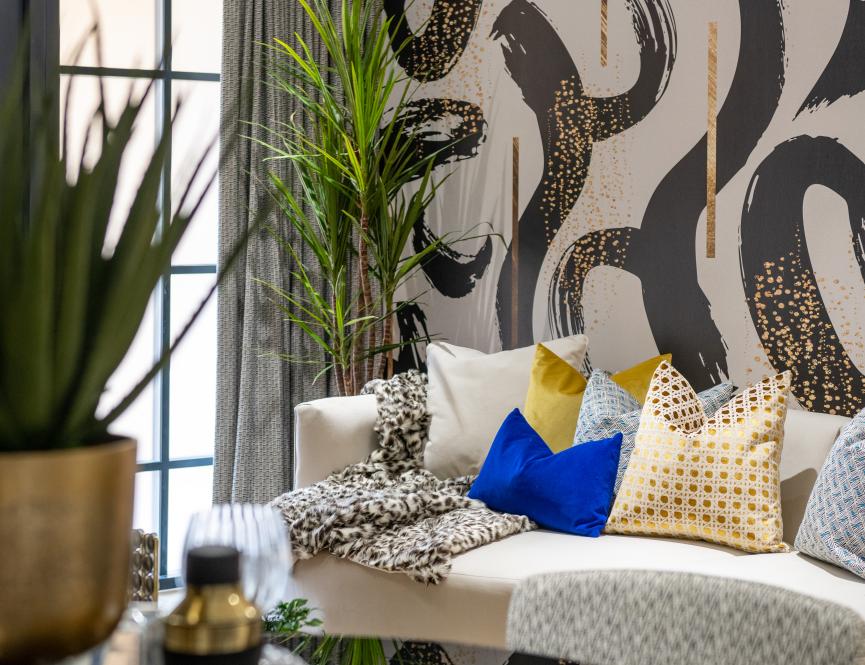 Image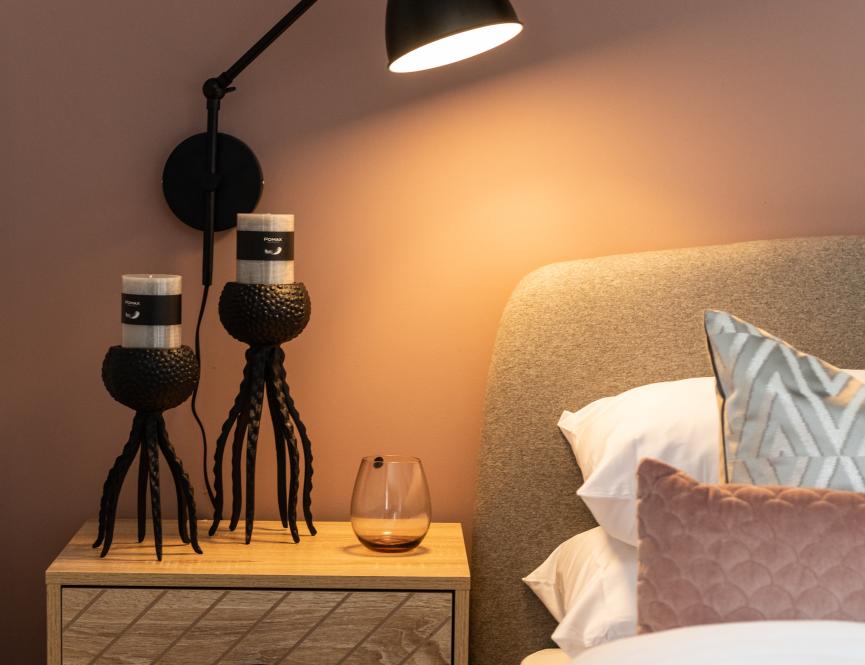 Earthy Tones
The current interior design trends are shifting away from the cool and neutral colour palette that dominated the 1990s and towards warmer, earthier tones. The desire for a cosier and more inviting atmosphere has led to a surge in popularity of brown-based hues such as deep corals, rich caramels, and golden tones. These colours bring a sense of depth and personality to any room, making it a popular choice among homeowners looking to add warmth to their interiors in 2023.
These versatile colours work perfectly with wooden and rattan accessories, creating a boho/rustic look. Alternatively, they are the perfect base colours for more traditional styling and can benefit from the addition of classic furniture and velveteen finishes to upholstery and cushions, adding a sense of luxury that offers a sumptuous space to indulge in an afternoon on the sofa!
Bringing the Outside In
It's no secret that getting outside for some fresh air and soaking up those early spring sun rays is great for our health and mental wellbeing. Aligning with this, interior experts predict a continued and increased focus on design elements of the natural world – literally bringing the outside in.
Farrow & Ball have noted the ever-increasing popularity of deep green hues, with a calming sage tone being one of the most popular shades chosen by purchasers in recent months. Touches of green can help create a serene environment, whether in the form of a feature wall, cosy bedding, or bathroom tiling. There are so many ways to introduce this soothing shade into your home - why not accessorise your living space with soft furnishings, vases and picture frames that highlight your chosen accent colour, or enhance your home working space with a selection of house plants? This can help to boost productivity and alleviate stress to ease the working day.
Image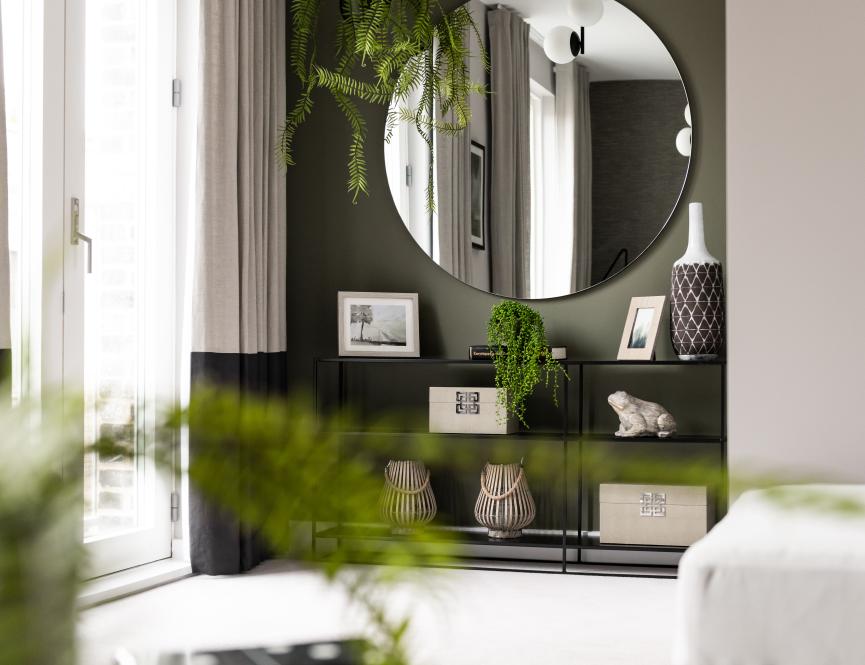 Image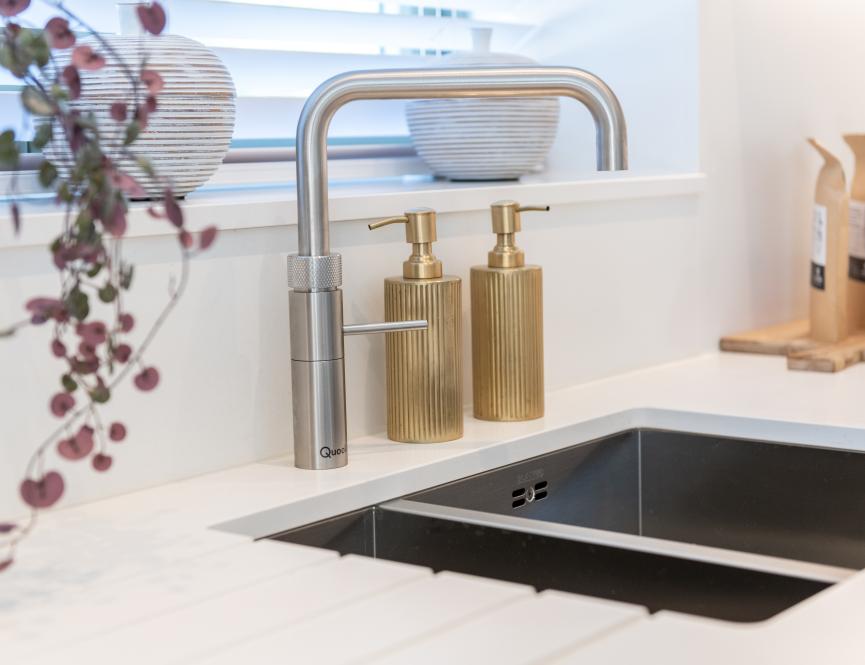 Sustainability
The global focus on environmental preservation has been heavily reflected in interior design trends in recent years, and this does not show signs of slowing. This year, homeowners are continuing to style their homes in an environmentally friendly manner, favouring sustainably made products and investing in eco-conscious homeware brands.
This mindful approach also ties in well with those looking to save on costs; investing in quality, sustainably made pieces that are made to last can save you money in the long run.
There is no hard-and-fast rule to interior styling, and creativity is key! Whilst trends can be fun to follow, don't be confined by one in particular – take inspiration from lots of sources and enjoy the process of transforming your house into a home.