Team Hill supports local students at Power2Inspire Power House Games!
Image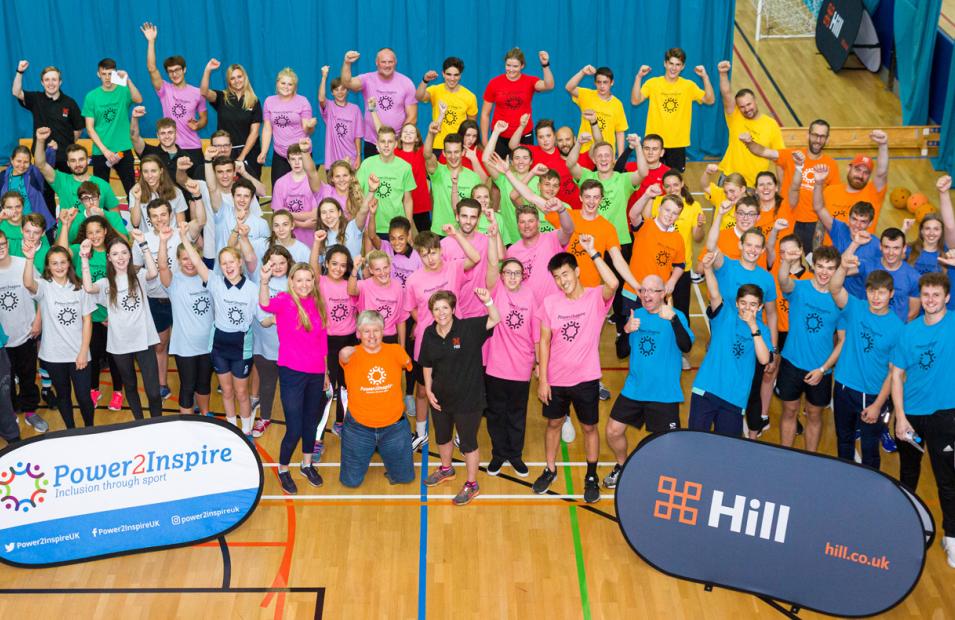 We were delighted to be the main sponsor for the very first Cambridge University Rowing Power House Games, hosted by Power2Inspire!
The elite student rowers from Cambridge University' Women and Lightweights squads were joined by students from Kings' Ely, Ely College, Highfields Special School, along with some volunteers from Team Hill.
The aim of the event was to bring people together and to allow students from all walks of life to experience the joy of plating together, breaking down barriers in communities – above all, the aim of the morning was Power2Inspire's number one rule: to have fun!
The day included games of walking football, zonal basketball and boccia, and to reflect the rowers' skills, and ergometer challenge. The adaptable rowing machines allowed the special needs students to enjoy the thrill of 'rowing' alongside the elite athletes from the University's blues Squads.
Power2Inspire was set up by John Willis in 2013. A law graduate from Trinity Hall, John was born without fully formed arms and legs and created Power2Inspire to encourage more inclusion through sport, determined that "no one be left on the bench", regardless of age, gender, race, faith or disability.
We are delighted to be involved in Power2Aspire. Sport has the power to bring people and communities together with a common purpose of playing or watching game. It enriches lives, teaches tolerance, helps with mental and physical health and fosters team spirit. This is as equally important for our staff as the students and young people taking part in the day.
Emma Fletcher, Director at SmithsonHill
I love taking part in this kind of event, meeting new people and trying new activities.  Sport is not just about trying to win, it is about having fun with friends and I am excited to be part of this event where we can all learn together.
CUWBC President Larkin Sayre, Emmanuel College
Inclusivity is central to our squad culture and it's a great privilege to work with Power2Inspire. We want to get more people involved with sport and seeing rowing as something they can do regardless of their background. Sport has done so much for us and opened so many doors, we want to help extend that opportunity to all. Engaging with the local community and having some fun while promoting healthy lifestyles is amazing. Thank you for having us at your event!
CULRC President Teague