Team Hill enjoys taste of South Asian culture at the Waltham Forest Mela!
Image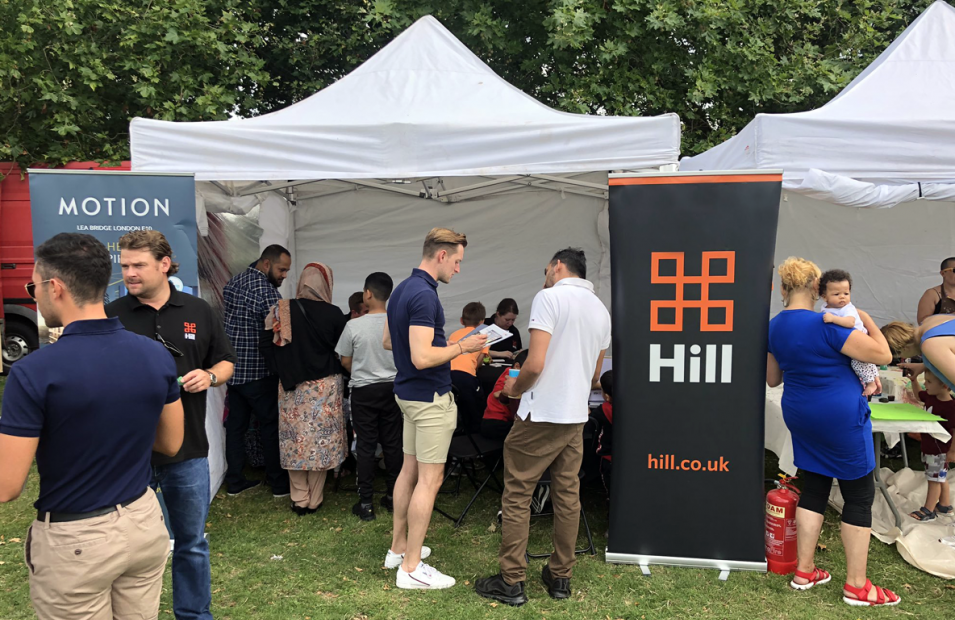 Across the day, the Mela featured an exciting line up, with live music headlined by Apache Indian, free creative workshops, a fashion show, dance performances, a kabaddi tournament and family funfair in addition to an array of food stalls featuring cuisine from South Asia.
As the presenting partner, we were thrilled to have the opportunity for members of our team to attend the event and speak with the local community at our marquee! Children could colour in and build their own house-shaped money-boxes, while the adults could talk to our team about the work we are doing across the borough, including our new homes at Motion on Lea Bridge Road.
Motion is an exciting collection of one and two bedroom apartments set across six state-of-the-art buildings in Leyton. Three of the six buildings are landmark blocks which range from 11 to 17 storeys, and provide modern and stylish new homes with fantastic views across Waltham Forest, as well as spectacular views towards the Olympic Park and Central London. Just a minute walk away from Lea Bridge train station, the new homes are perfectly placed and also benefit from the Mini-Holland network, which boasts well-connected cycle paths and pedestrian routes toward the city centre.
We also spoke to residents of Waltham Forest to find out what they love so much about where they live – with answers including: "great transport links"; "local people are encouraged to have a voice"; "plenty of community involvement and spirit"; "health and wellbeing encouraged in a clean environment"; "it's safe for raising children" and "good, convenient local shops".
I really like the buildings, they're some of the best-looking ones in the borough!
One Waltham Forest local who lives opposite Motion
Learn more about the Waltham Forest Borough of Culture and other upcoming events by visiting https://wfculture19.co.uk/whatson. You can learn more about our contemporary new homes at Motion by visiting our website, or by calling our team on 020 3906 1955.