Team Hill bring the spirit at this week's SportInspired events!
Image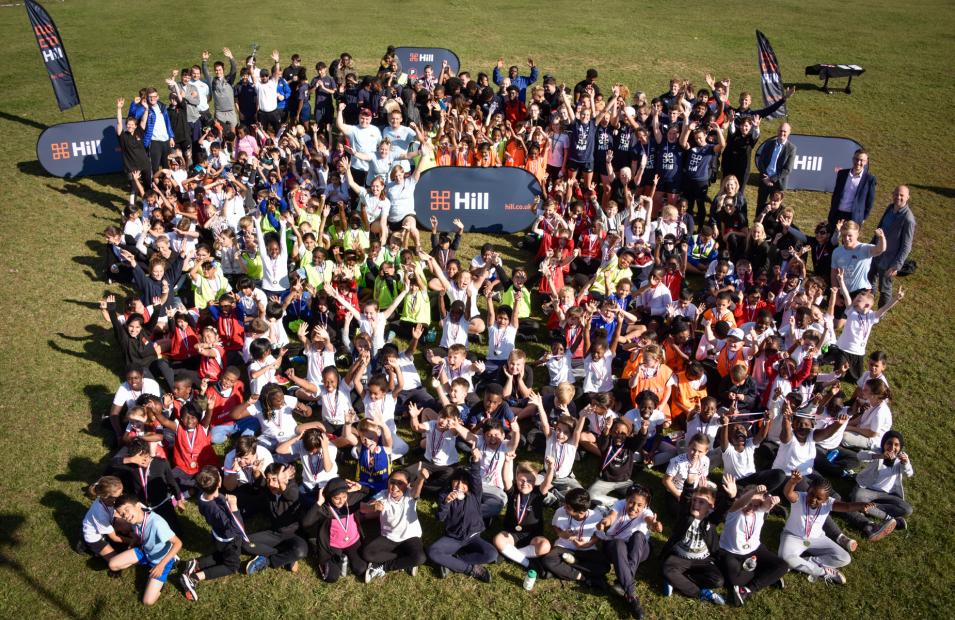 This week, Team Hill were thrilled to take part in two SportInspired touch rugby festivals in Barking and Dagenham and Southwark.
The events gave local children from each London Borough the chance to take part in a new sport in a fun and engaging environment, whilst also learning and developing new skills such as teamwork and communication.
Over 250 young people participated in each sporting festival, with students from William Bellamy Primary School, Leys Primary School and Hunters Hall Primary School, Cobourg Primary School attending the Barking and Dagenham event, and students from Michael Faraday Primary School, St Joseph's Camberwell Primary School, Robert Browning Primary School, John Ruskin Primary School and Lyndhurst Primary School attending the event in Southwark.
Young leaders from Robert Clack Upper School and Eastbury Comprehensive School in Barking and Dagenham and Bacon's College, Harris Academy Peckham and Ark Walworth Academy in Southwark helped to lead the games for the primary school students and assisted with the running of the matches. They were supported by volunteers from Hill and players from both Cambridge University and Oxford University Rugby Club.
The Cambridge and Oxford players taught the students sport and rugby skills, and our Hill volunteers were team leaders and were responsible for keeping team spirits high!
The teams were scored not only on how well they performed in the tournament, they were also scored on their team spirit – teams who demonstrated the best teamwork, performed team chants and dances and showed the most enthusiasm were awarded with the Team Spirit Trophy.
We are proudly sponsoring The Varsity Match for the second time, with this year marking the 30th anniversary of women's rugby at Varsity. To celebrate this, we kicked off celebrations with our own all-female team of volunteers who helped promote careers for women in construction and leadership roles to the primary and secondary school students. The students have who attended the SportInspired days have also been invited to watch The Varsity match, which takes place in December The match will include an anniversary celebration of the Women's first Varsity Match, which took place in 1988.
Our volunteers had a great time at both of the SportInspired days and were delighted to be supporting such a great cause.
You can learn more about our extended partnership of The Varsity Match 2018 here.