Residents celebrate moving into their new homes with Ealing Council!
Image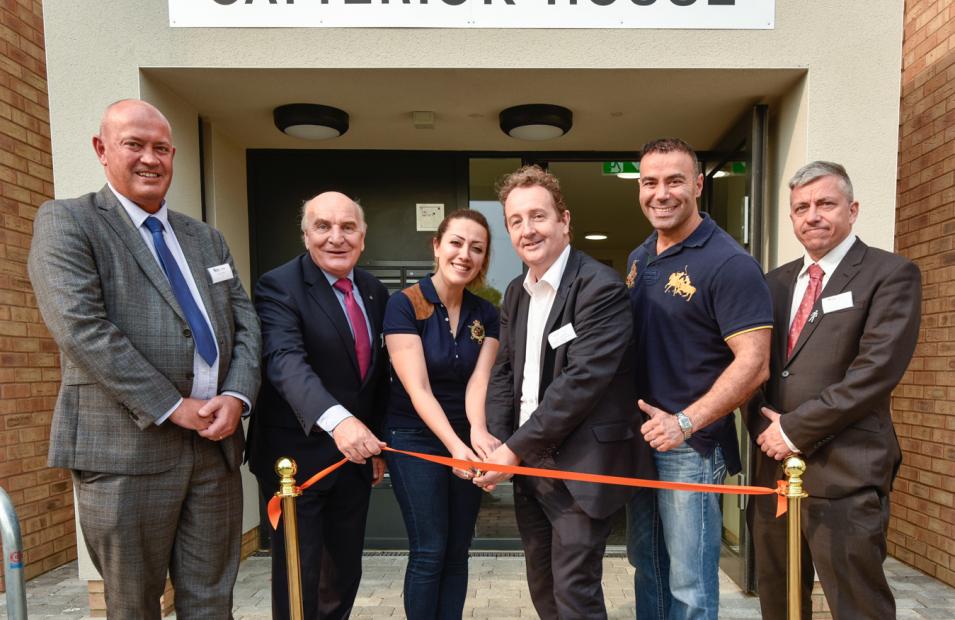 We are pleased to announce that along with Ealing Council, we have unveiled 18 new apartments for affordable rent in Ealing.
The homes at the new development, Catterick House, which comprise seven one bedroom apartments and 11 two bedroom apartments, are being let to local residents.
The new homes are the latest chapter in our innovative partnership with Ealing Council to help tackle London's housing crisis by transforming underused brownfield land in the borough into housing. The 18 homes at Catterick House represent the largest solely affordable site our organisations have delivered so far. Since the partnership was announced in 2016, we have built 53 affordable homes and 24 private sale homes in total.
To mark the launch of Catterick House the new tenants joined Julian Bell, Leader of Ealing Council, and Cain Peters, Regional Director Hill, for a ribbon cutting ceremony on Monday 16th October. The development is just a 15 minute walk from nearby Northolt Station, where trains take just 40 minutes to reach Bank in the city and Heathrow Airport. The new flats are also located just over a mile from nearby Willow Tree Primary School.
We are delighted to be opening Catterick House to these 18 tenants and offering them a safe, secure and affordable place to call home. London's housing crisis is severe and we are proud of our partnership with Ealing Council to transform underused brownfield land across the borough into homes for local families. We look forward to working with them in the coming years to build more homes and offer more people the chance to get on the property ladder in their local community.
Cain Peters, Regional Director at Hill
We have a severe housing crisis in London, with increasing numbers of people in desperate need of a home turning to the council for help. Paradoxically, the number of properties available to house such families is shrinking, as is the availability of funding to build new homes. It is an increasingly difficult struggle for us to help people who desperately need a home. Ealing has adopted a proactive and innovative approach to delivering affordable homes. As part of this creative approach we are using our underused brownfield sites for the provision of good quality, affordable housing to help tackle the housing crisis. I am delighted that the provision of these new homes at Catterick House has enabled us to meet the housing needs of 18 families.
Councillor Jasbir Anand, Cabinet Member for Housing at Ealing Council