Reinvigorate your home with our top interior tips
Image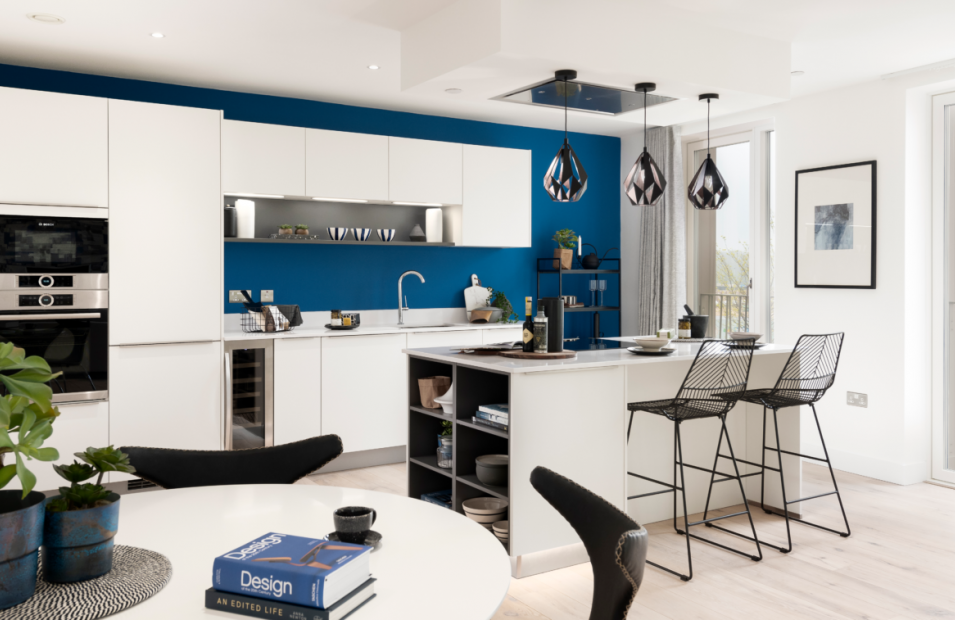 With people across the UK spending increasing amounts of time in their properties than perhaps ever before, the interior design of a home is becoming a hot topic for many households.
For some, they may have just moved into their new build home ahead of lockdown and are keen to put their stamp on it, others may be looking to move and want to spruce up their living spaces ahead of a sale, while some may just want a change of scenery. Whatever your reason, we have teamed up with Artspace Interiors, who design many of our beautiful show homes, to bring you our five top interior tips for sprucing up your home for the summer.
Tip 1: Be bold
If your walls are currently all the same shade, you can consider adding a bold feature wall to add instant colour to a kitchen, living room or bedroom, like Artspace did in our Athena show apartment in Cambridge. We've found this is a popular choice with our customers, following the results of our recent Instagram poll showing that more than 60% would include a statement wall in their bedroom.
If you keep everything else neutral in the room it also means that it is easy to change as and when you fancy mixing up the colour scheme again.
Image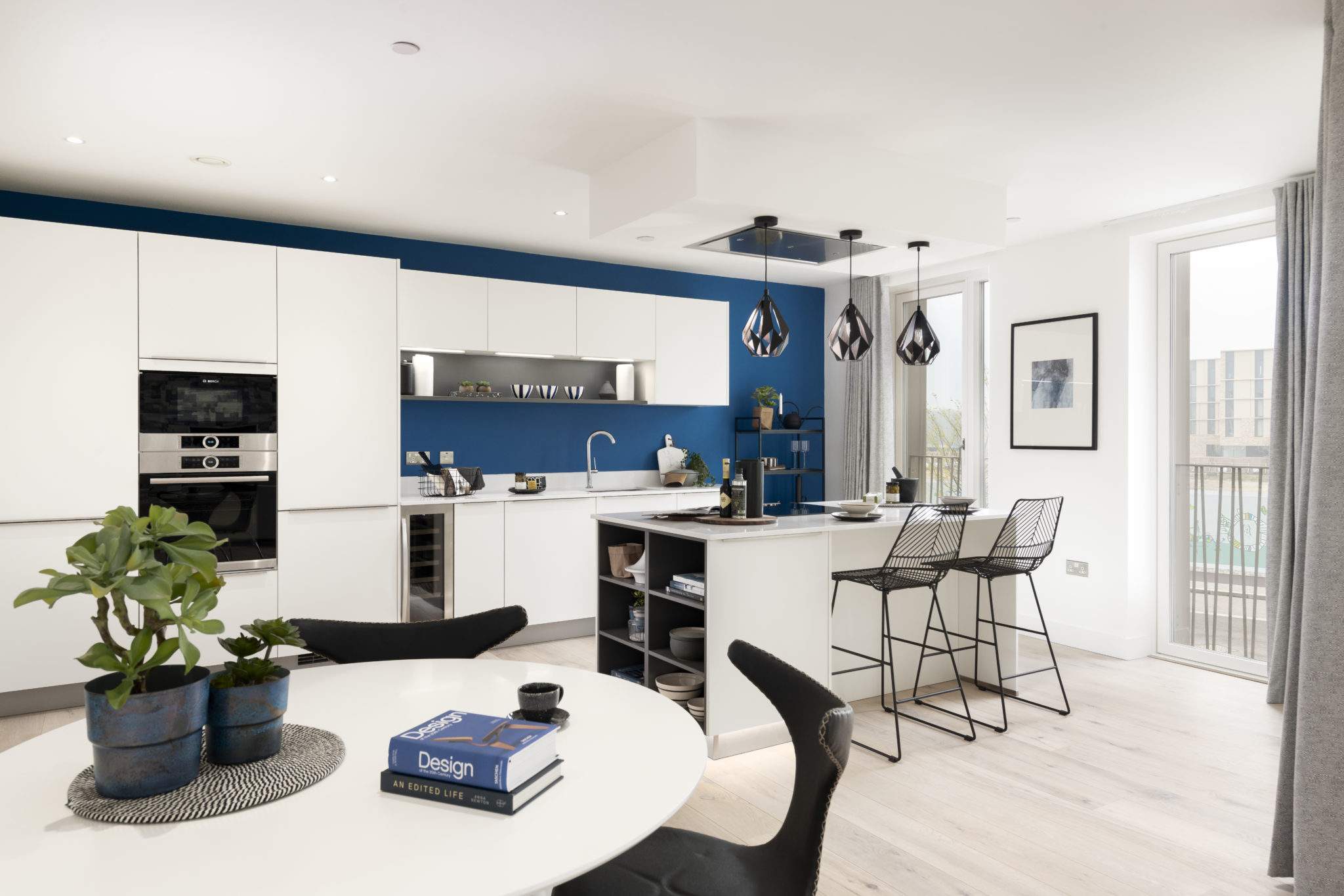 Tip 2: Get creative
If you have some spare paint in the garage that perhaps isn't enough to cover a whole wall, you can experiment with painted bands like Artspace did at our Newington Gate development in London. In fact, more than half of our respondents to our social poll would prefer a pop of colour in their living room, compared to a feature wall.
For those looking to show off some creative flair, you may want to consider creating your own design on the wall, while others may want to use the bands to create zoned areas of an open-plan room. For example, you could paint a block of colour behind a desk to highlight that as your office space.
Image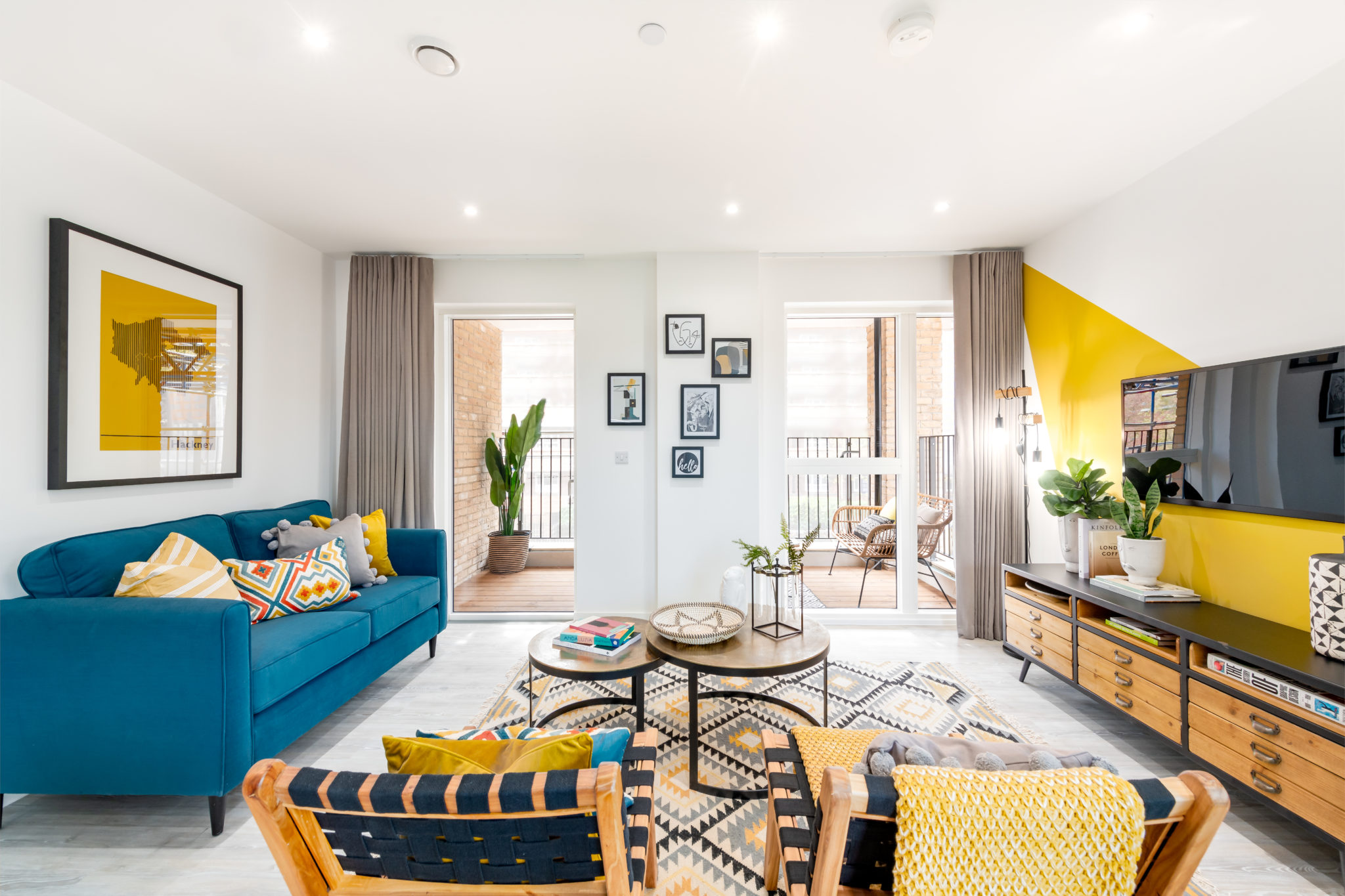 Tip 3: Experiment with artwork
For those tired of looking at the same four walls, consider adding some statement artwork, or experiment with gallery walls. There are lots of independent suppliers and local shops still selling unique and striking pieces of artwork that can easily transform a wall, or you can take inspiration from artist @franklaws who used his free time in lockdown to paint members of the public's isolation views.
You can also use picture ledges to display mixed artwork, like Artspace did at our Fish Island Village development in Hackney Wick. This is a great option if you are prone to changing your mind or like to change your interiors with the seasons.
Image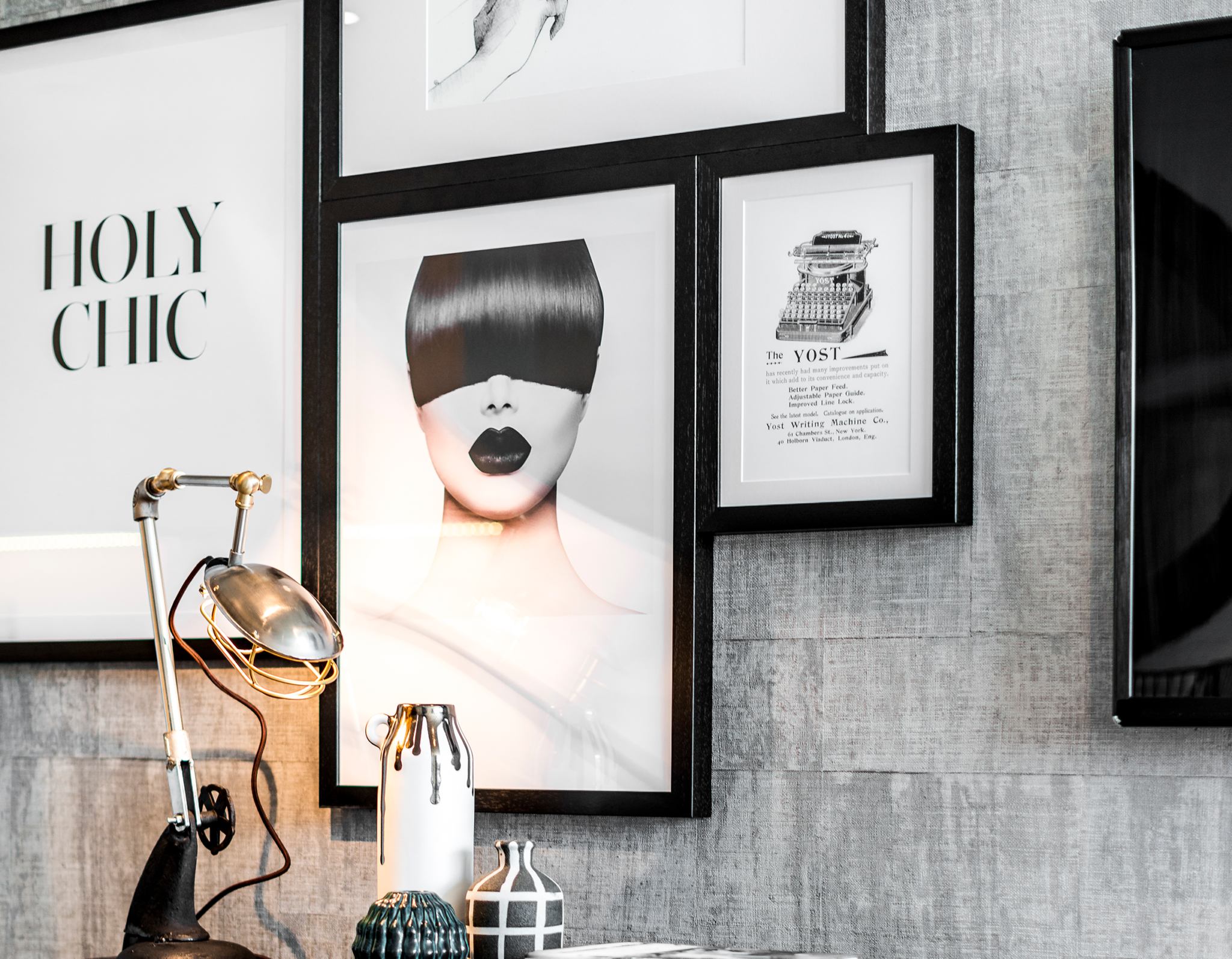 Tip 4: Bring the outside in
With time spent outside limited over the last few months, you can bring a splash of natural colour to your living room or office space by incorporating houseplants into the design of your living spaces. This works particularly well if your interior design includes a lot of natural tones and textures, such as the show home at The Orchards development in Cambridge, as it makes the colour of the plants stand out.
Not only can they transform a room, but some indoor plants can also help purify air and are known for having significant benefits on people's mental wellbeing. Take a look at this article on Good Housekeeping for inspiration.
Image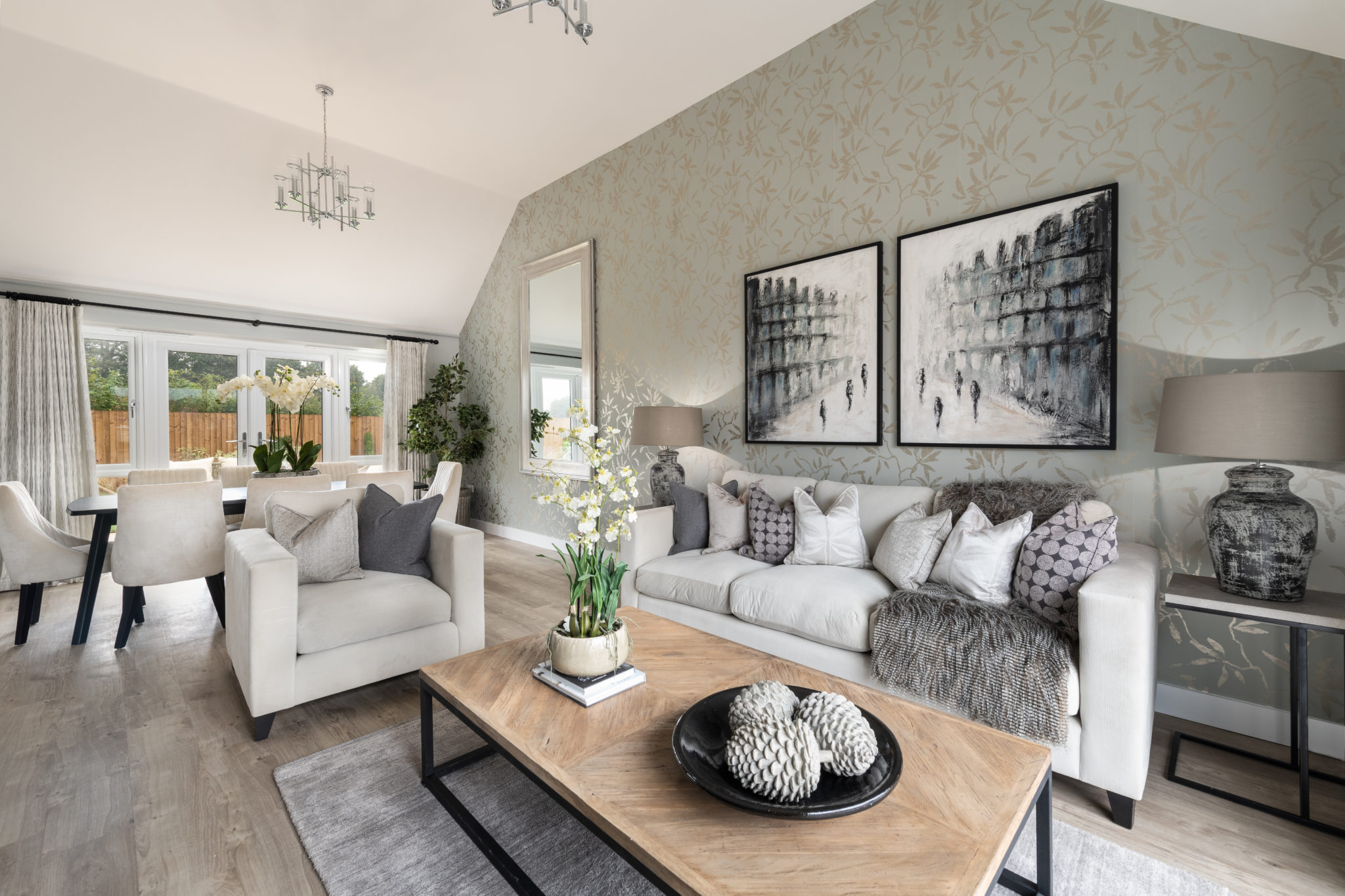 Tip 5: Create a statement shelf
Redressing your shelving units with new accessories can give them a completely different look and feel and create a point of interest in the room, such as this arrangement from Artspace at our Mosaics development in Oxford. There are lots of fantastic independent companies currently selling beautiful vases, ornaments and frames that can help you achieve the refresh you are looking for.
If you have been inspired by any of our show home designs or interior tips and would like to find out more about the properties available at our developments, please get in touch with our sales team.
Virtual tours are currently available at Fish Island Village in Hackney Wick, Marleigh in Cambridge, Ironworks in Cambridge, Meridian Fields in Cambridge, and Burlington Place in Cambridge, Mosaics in Oxford, Sycamore Gardens in Epsom, Keepers Green in Chichester, Echo One in Harrow and Motion in Leyton. You can book your virtual tour by speaking to the sales team at your chosen development.
You can also take part in our weekly Instagram poll, by following us @Hill_Group.
Image