Pop-up to Marleigh for a fortnight of fun!
Image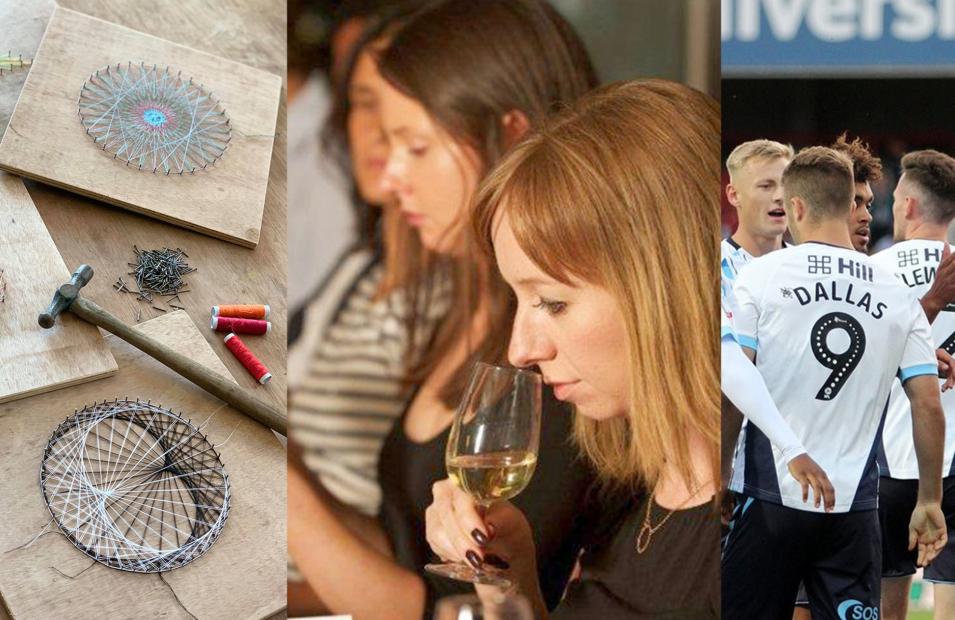 We will be celebrating the upcoming launch of Marleigh, our new neighbourhood located on Newmarket Road in Cambridge created in partnership with Marshall, and are inviting the public to celebrate with us in a fortnight of pop-up events!
The programme of pop-ups will be running from 20th February for two weeks and has something for all ages. The fortnight will kick off with Cambridge United FC's assistant head coaches and first team players, providing a younger generation of wannabe Cambridge football players with the opportunity to quiz the team on their game plan, and even challenge them to a match of table football.
For the creatives out there, we have arranged a series of arts and crafts events for all ages, run by artists with an affiliation to Cambridgeshire. This includes a session with artists and children's author Elena Arevalo Melville, who will be working with the children to create their vision of a new community of the future, while renowned sculptor Matthew Lane Sanderson is challenging you to get creative with string art.
For the budding florists attending, there will also be a Wild Rosamund workshop where people can learn to make their own wild and natural hand-tied bouquets using unusual British grown spring flowers and foliage. Those who prefer cacti over flowers can attend a workshop with Cambridge based Small and Green to make their own succulent arrangement to take home.
For those seeking interior design ideas for their new home, Suna Interior Design will be hosting a pop up talk about the inspiration for their show home designs, as well as share insights on the latest interior trends and tops. Attendees will also get a sneak-preview of the show homes, led by the award-winning interior design consultancy.
The pop-ups wouldn't be complete without a taster session from CAMYOGA, whose aim is to improve the health and wellbeing of the people of Cambridge. The sessions include Yoga, Pilates and Barre classes, with time afterwards to relax with a cup of coffee and ask the instructors questions.
Finally, for wine enthusiasts, there will be a fun and interactive wine tasting event. A blind tasting and quiz will allow attendees to taste a number of high-quality wines, with Mark Anstead of Cambridge Wine School teaching about the varieties throughout the evening.
Image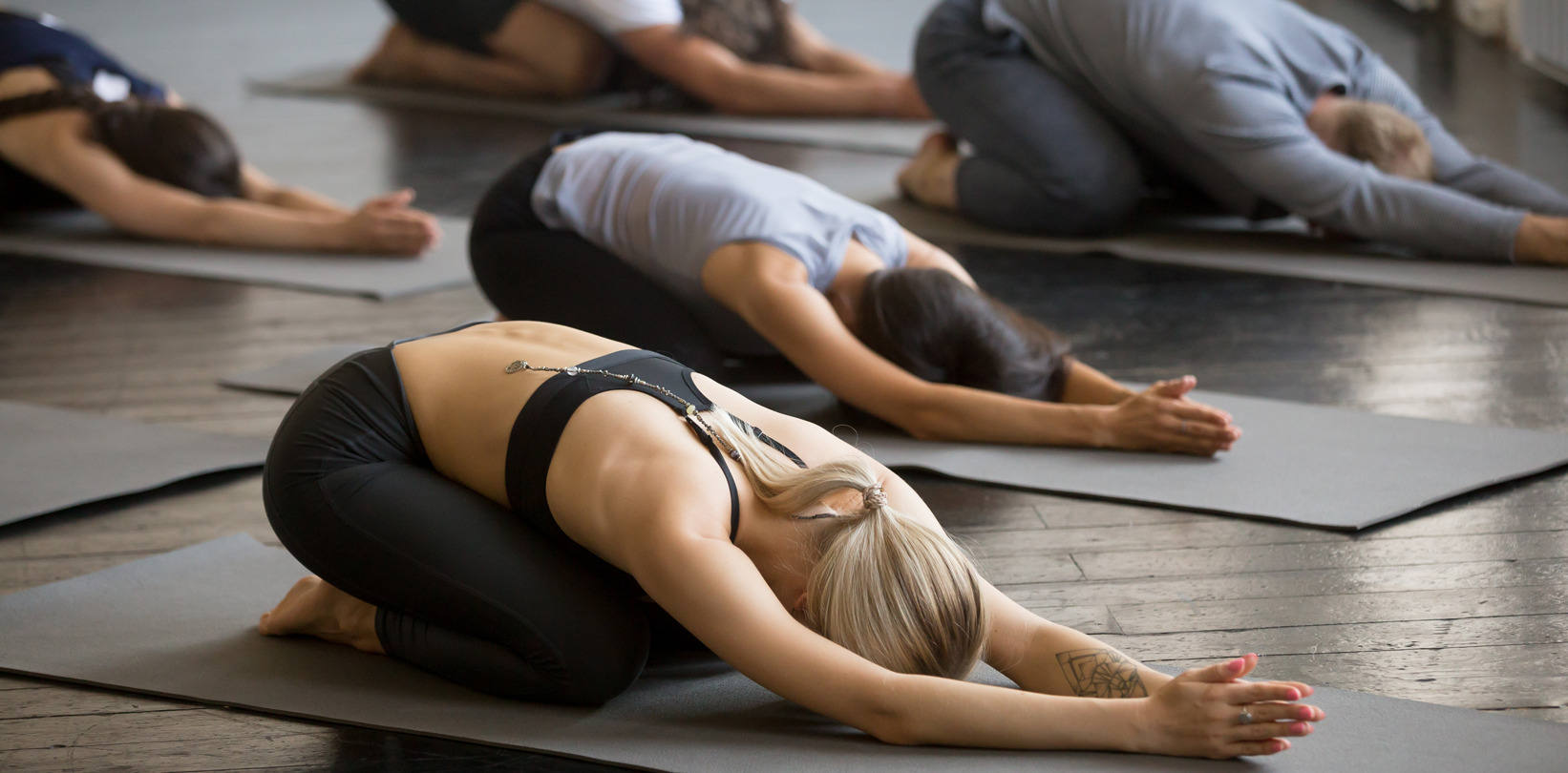 As two like-minded family firms who are committed to cementing Cambridge's reputation as one of the best cities to live in the UK, we are thrilled to be launching our new homes at Marleigh in March. To celebrate, we are hosting a fortnight of pop-ups. From yoga sessions and interior design talks to challenging the players of Cambridge United FC to a game of table football, there is something for all to enjoy during the fortnight and we look forward to welcoming everyone to Marleigh later this month
Andy Hill of Hill Marshall LLP
The new neighbourhood at Marleigh has been designed by award-winning architects Pollard Thomas Edwards, working with landscape architect Robert Meyer, to incorporate a strong focus on the new residents' wellbeing and happiness. The homes at Marleigh are being constructed to the highest standard of design, whilst remaining sympathetic to Cambridge's heritage architecture. Each of the homes will include private gardens, balconies or terraces, and will have access to new cycle and woodland walking routes, green open spaces and allotment gardens.
Once complete, Marleigh will also play host to a two-form entry primary school, sports pitches, a community centre and a market square.
The first 150 homes at Marleigh will include one and two bedroom apartments, two bedroom coach houses, and three and four bedroom houses – perfect for first time buyers, families, and downsizers. The show apartment will be available to view when the Sales and Marketing Suite opens on Saturday 21st March.
The new homes at Marleigh will be launching on 21st March 2020. To register your interest or find out more about the development, visit marleigh-cambridge.co.uk.
View the schedule below:
Image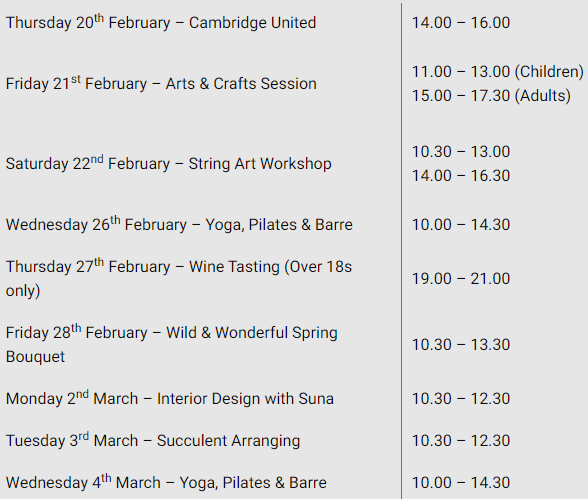 Image