Oxford Children's Hospital receives support from Hill!
Image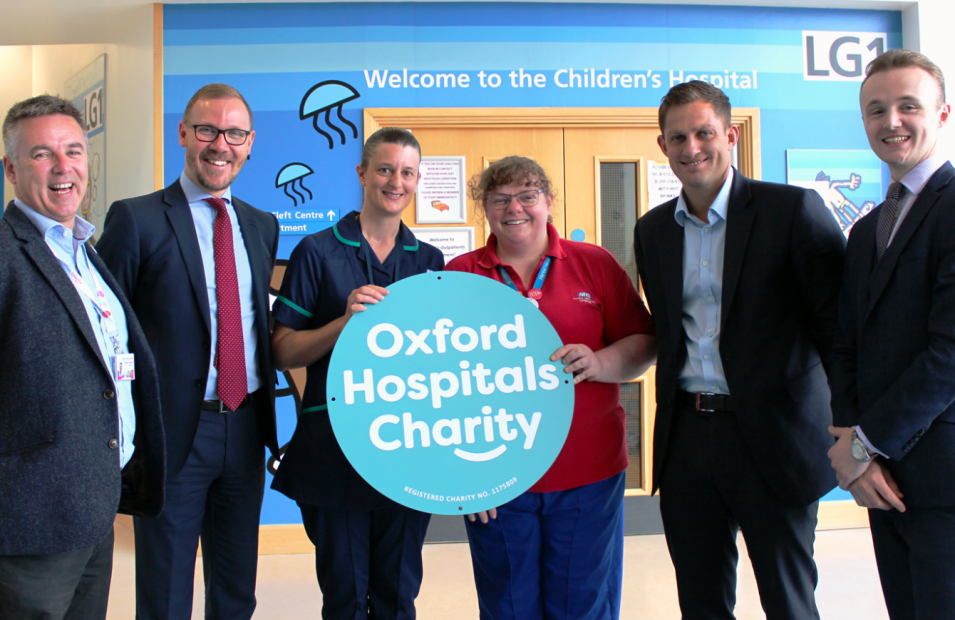 Last week, Hill was delighted to donate a sum of £10,000 to the Oxford Children's Hospital, part of the Oxford Hospitals Charity at the John Radcliffe Hospital site in Oxford.
The hospital charity will be using the donation to fund two new bedside monitors for young patients – these new cutting edge monitors are a significant improvement on current models. They are monitored centrally, giving staff accurate vital information about each child even if they are travelling between hospitals, from theatres, Intensive Care or other wards.
It is great to partner with a company like Hill, who are looking to support the new the local community which the new homes they are building are a part of. This donation will make a massive difference over many years to the Children's Hospital and our patients. We love working with companies who want to put something back to the local area, and hope other local businesses will be inspired by this generous donation.
Damon Boughen, Community Fundraising Manager for Oxford Hospitals Charity
We are delighted to provide the Oxford Children's Hospital with a donation that will improve the care of children in need. Our nearby Mosaics development is the newest addition to a significant community at which the hospital is a central part of and this donation shows our support for broader community initiatives.
Greg Hill, Deputy Chief Executive at Hill
Located half a mile John Radcliffe Hospital, Mosaics is a beautiful collection of apartments and houses on the edge of the Oxfordshire countryside. The development offers a wide range of properties, from one bedroom modern apartments to spacious family houses, which are just a mere 4-minute bike ride or 11-minute walk to John Radcliffe Hospital.
Bespoke incentive packages are available exclusively to John Radcliffe Hospital staff, and to fully take advantage of the excellent location of our new homes, a bicycle voucher will also be offered on completion – learn more about these new homes today on www.mosaicsoxford.co.uk.