Ninewells welcomes new public art piece, 'Cluster'
Image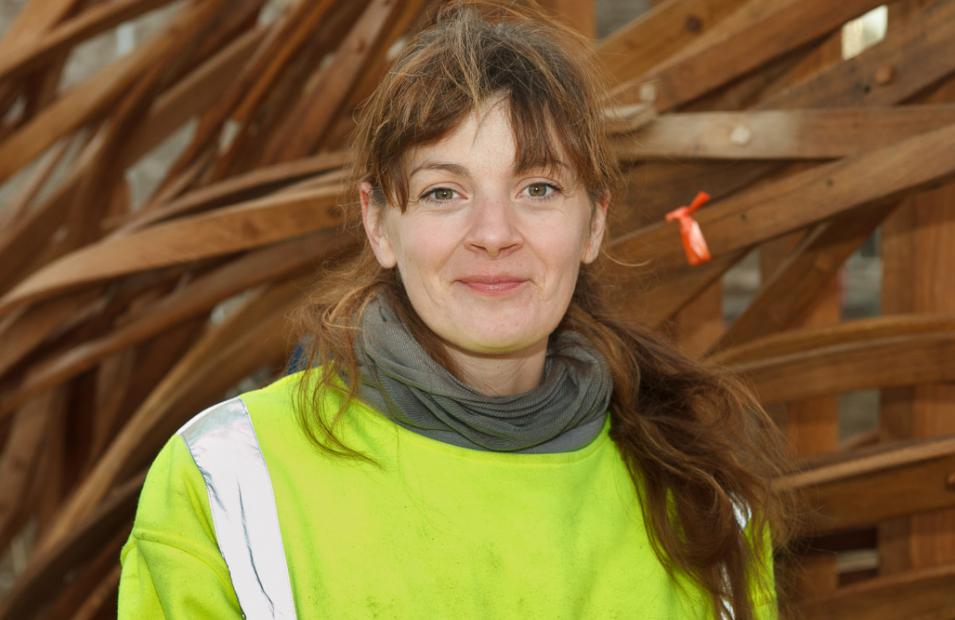 We're excited to announce that a new piece of public art has been installed at Ninewells this week by artist and sculptor Laura Ellen Bacon.
Her work, entitled 'Cluster', is an eye-catching sculpture that has been created in two halves, and arches over a path in the neighbourhood. The organic, large-scale structure will help to enrich the environment, and celebrate the beautiful nature that Ninewells has to offer.
Laura's art is best known for the unique ways that natural materials are worked into striking sculptures that blend in seamlessly with their environment. Created from oak, Cluster was made with Laura using her hands to manipulate the wood with a steam-bending technique. The sculpture was inspired by the art of hedge-laying – a country skill practised around Cambridge – and acts as a sign of new growth for new families starting their next chapter at Ninewells. With its installation on the west side of the development opposite the Drayton houses and the Linton House, the sculpture looks as if it is growing form either side of the pathway.
The British sculptor also noted that her work mirrors the way that Ninewells reflects its setting of the Gog Magog Downs, as complementing the beautiful landscapes and natural surroundings of a sculpture is at the heart of her art. Her previous work has been displayed at places like Somerset House, the New Art Centre and Saatchi Gallery, and you can find our more information about Laura here.
Ninewells is a development of brand new homes and apartments available in Cambridge, on the doorstep of the Gog Magog downs. Just a 13 minute cycle to Cambridge train station and 15 minute drive from Cambridge city centre, this new neighbourhood is in an incredible location. If you are interested in finding out more about our Ninewells development, please visit Ninewells website today.