Newlyweds discover their dream home at Woodside Square!
Image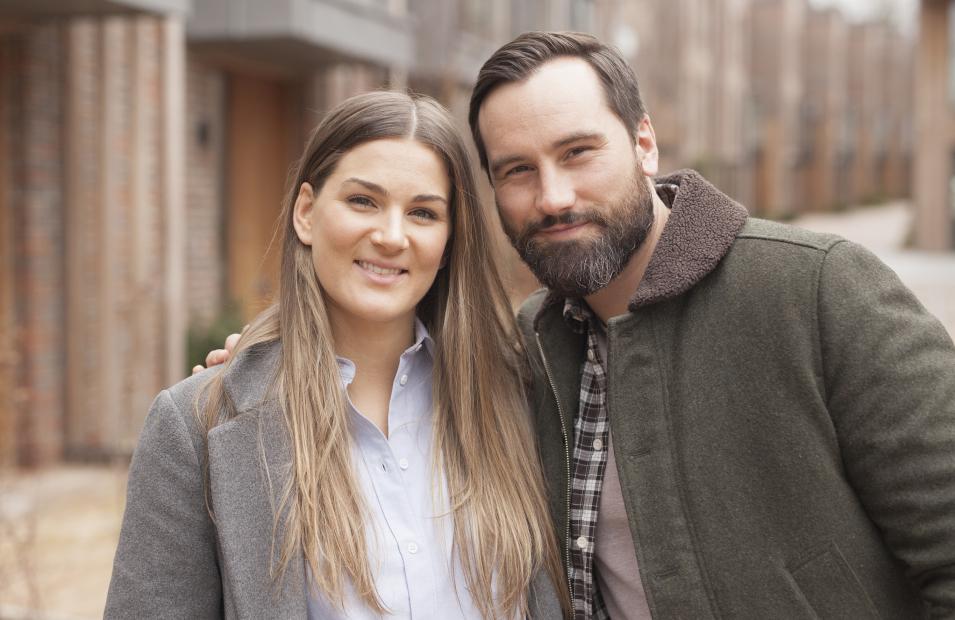 Chris and Anna Barnes spent over a year searching for their perfect London home, before they came across Woodside Square, located in North London's Muswell Hill.
The newlyweds had outgrown their two bedroom apartment in Balham and were keen to find a property fit for raising a family.
We originally had our heart set on a period property but after viewing 13 properties, found that none were quite right. Although we were in love with the character and spacious proportions a period home would offer, we soon realised that many had hidden issues and would require lots of work further down the line. We wanted a home that would be maintenance-free but which also offered space to grow so that we could enjoy the next chapter of our lives together and start a family. After much consideration we decided to focus our search entirely on new builds and found everything we were looking for in the first development we viewed. Muswell Hill holds a special place in our hearts as we had previously visited the area when searching for my engagement ring and not only did we find the perfect ring but the house of our dreams too. The fantastic array of shops, boutiques and entertainment the area offers amidst such a beautiful leafy setting was instantly appealing.
Anna, a 29 year old print designer in the clothing industry
I'm a huge technology fan, so I was immediately drawn to the smart technology featured throughout the property and how seamlessly it all functions. We love the fact that we can control things like our lights and underfloor heating from our phones whilst sat on the sofa, and have made great use of the hot water tap in the kitchen. It's all really intuitive and easy to use and is exactly the kind of tech we would have spent a fair amount of money on trying to install in a period home. Given that we moved from a smaller two bedroom apartment to this large three bedroom house which is spread across three levels, we were expecting our bills to increase substantially, but to our surprise they are now actually much lower thanks to the integrated energy efficient features.
Chris, a 36 year old who works at Sky
Additionally, Anna and Chris who are both runners, have taken full advantage of the vast green spaces available, not only at Woodside Square but also at nearby Alexandra Palace and Highgate Woods.
Woodside Square has been created in partnership with Hanover, and provides a range of new family homes, age-exclusive apartments and heritage apartments. There is also a Common House which residents of Woodside Square, as well as the surrounding community, are able to use.
Three-bedroom houses start from £1,385,000, and benefit from energy-efficient appliances, a low maintenance patio garden, and an on-site concierge managed by Hanover.
Learn more about our new homes at Woodside Square today by visiting our website or calling our team on 020 8099 6021.