Local Cambridge family moves into zero-carbon concept home!
Image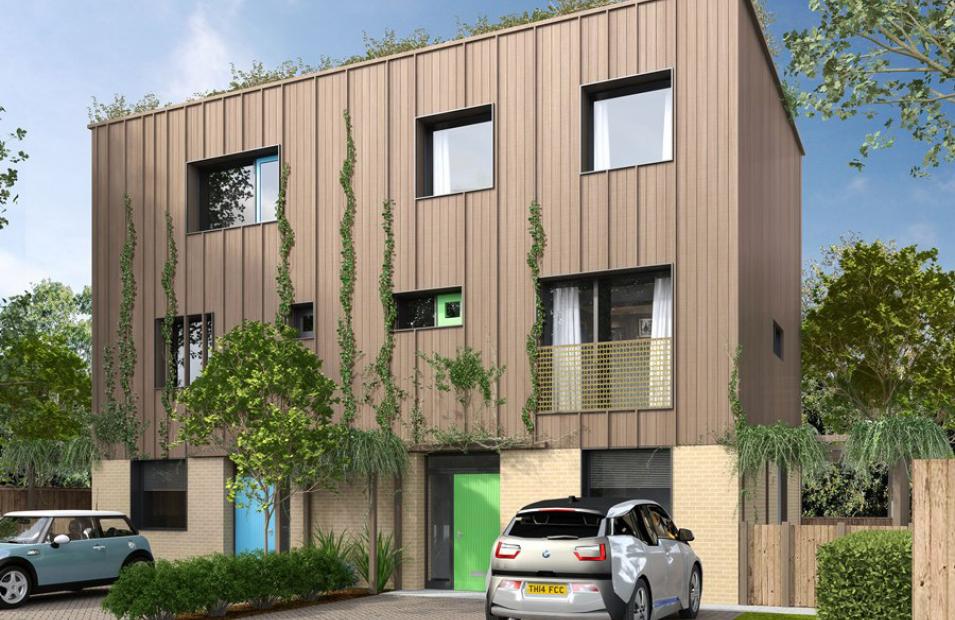 Back in October, we launched a competition with the help of Cambridge News to find the lucky family who would spend 2015 living rent free in a brand new zero-carbon home.
Now we're thrilled to announce that they are moving in today!
The Concept House has been built in the Great Kneighton area of Trumpington, in advance of the launch of our larger site Virido, which will be one of the UK's largest zero carbon developments.
The house will include cutting edge sustainable technology which the family will have to use on a daily basis. A mechanical ventilation and heat recovery system will re-use heat energy, whilst rainwater harvesting and reduced-water flow sanitaryware and taps are installed to lower water consumption. In addition, the green roof has photovoltaic panels to provide renewable electricity for the house.
Composting facilities and bicycle storage are provided outside. The planting to the front of the house has been selected to attract wildlife and the rear garden has been designed to give the family space to growing their own vegetables, yet with room for the kids to run around and a place for the whole family to relax.
Make sure to keep an eye out on our dedicated website to find out how the family is and read their regular tweets and blog posts!