Live green with Hill in 2018!
Image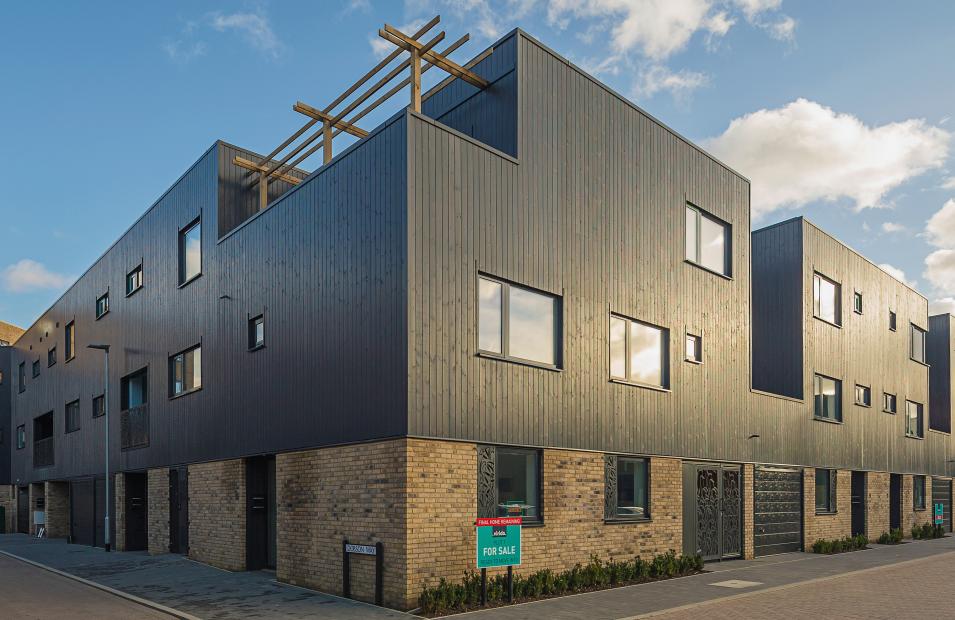 Sustainability is part of the Hill ethos, and we are committed to creating sustainable new homes and communities which are environmentally-friendly places to live, and we actively encourage partners to find innovative ways to promote the benefits of sustainability.
Virido is a development of award-winning sustainable new houses and apartments located in Great Kneighton, Cambridge. The collection of 208 zero-carbon homes were all designed to meet Code for Sustainable Homes Level 5, and ensure that residents can enjoy a greener lifestyle with minimal effort. The sustainable features of these new homes include: triple glazing; low solar gain glazing; smart meters; a drying room; a mechanical ventilation heat recovery system; solar PV panels and more – allowing those who live at Virido to enjoy a healthier, greener lifestyle!
We have one final home at Virido, which is now ready to move in to. The three-bedroom homes benefits from a private terrace which can be accessed from  the large second floor living room, two en-suite shower rooms and the convenience of having the Cambridge Guided bus-way on its doorstep.
If you would like to view the final house available at Virido, call our sales team on 01223 792555 or visit the Virido website.
Another of our sustainable developments in Cambridge is Athena, located in the University of Cambridge's newest neighbourhood, Eddington. Each home celebrates sustainability as the new normal, with solar panels and triple glazing, and all homes have been built to achieve Code for Sustainable Homes Level 5. Eddington also contains plenty of sustainable initiatives which will benefit residents living at Athena, including a main energy centre to provide heating and hot water to provide heat and hot water to every home, the UK's largest water recycling system, and one of the largest underground bin systems in the UK.
Athena will provide studios, one, two and three bedroom apartments and two, three and four bedroom houses, with a selection of these homes now available to buy! Some of these beautiful new homes are also available with Help to Buy – meaning you will only need a 5% deposit.
If you are interested in finding our more about Athena, call our sales team on 01223 607200 or visit the Athena website.
Located in Oxford, Mosaics puts its focus on sustainable lifestyles. Each home includes green roofs to slow rain run offs and solar panels to generate clean energy. The overall development also has carefully considered green spaces to promote biodiversity, and promotes healthier lifestyles by focusing on pedestrian and cycle travel routes.
Mosaics, a development of 237 new homes in Oxford, enjoys the best of both the surrounding countryside and Oxford City Centre, being just a 14-minute cycle away. With one, two and three bedroom apartments and two, three and four bedroom houses, a selection of which available with Help to Buy, these new homes are ideal for everyone – from first time buyers to growing families.
To learn more about Mosaics, visit our website or call our sales team on 01865 950199.
Find out more about our sustainable developments on our website.