Kick-start the new school year in a Hill home!
Image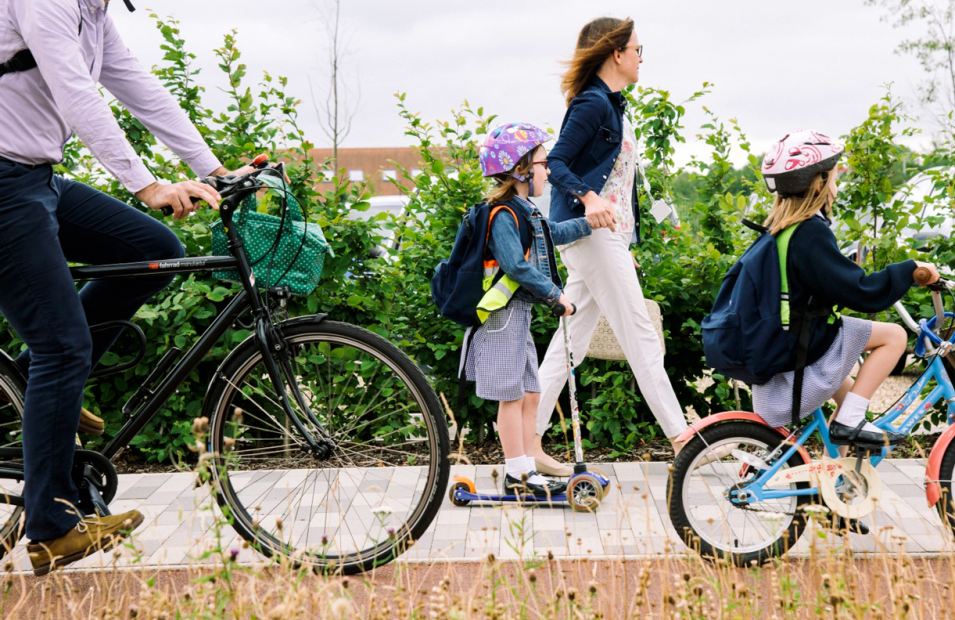 With the start of the new school year around the corner, why not set your sights on a beautiful new home within easy reach of outstanding education?
Our houses and apartments at Athena, Woodside Square, Sycamore Gardens, Farriers Yard and The Orchards all provide the perfect place to ensure your family are given the best head start in life.
At Athena, our collection of stylish and sustainable houses and apartments in Eddington, Cambridge, homes are located directly opposite the renowned University of Cambridge Primary School. With an Outstanding Ofsted rating, the three-form primary school provides exemplary education for children aged 4-11. It is the first primary University Training School in the UK, and not only provides innovative education, it also supports new teachers in the profession.
Residents at Woodside Square in Muswell Hill are able to benefit from first-class education for a variety of ages. St James C of E Primary School on Woodside Avenue, on the doorstep of Woodside Square, is a rated Outstanding by Ofsted, while Fortismere School, a 15-minute walk from Woodside Square, is another Ofsted-rated Outstanding school which was also ranked by the Sunday Times as the 12th best comprehensive school in the country.
Families in our new houses and apartments at Sycamore Gardens in Epsom are located just over a 12 minute walk from Glyn School, which was rated 'Ouststanding' for its second consecutive Ofsted inspection. The all boys secondary school is one of the highest performing boys comprehensive schools in the country and also offers a co-education sixth form.
Farriers Yard, our collection of family homes in Balsham, is set in the perfect location for younger residents to enjoy quality early education! Buttercups Community Pre-school, rated 'Outstanding' by Ofsted and Meadow Primary School, rated 'Good' by Ofsted are both located with walking distance of the 3 and 4-bedroom houses. Moving past its traditional village setting, Linton Village College, another 'Oustanding'-rated school, is accessible by school bus, car or bike!
At The Orchards in Great Abington, there is well-regarded education available for all ages! Great Abington Primary School is rated 'good', with a community approach and a strong focus on academic achievement. The primary school feeds in Linton Village Collage which as mentioned above has received an 'Outstanding' rating, and Granta School, based in Linton has also received a 'Good' rating.
Find out more about the fantastic opportunities our collections of new homes bring by visiting their websites, or calling their sales teams:
Our team at Athena can be contacted on 01223 607200, or you can visit www.Athena-Cambridge.co.uk
To learn more about Woodside Square visit the website or call 020 8099 6021.
Speak to our team at Sycamore Gardens by visiting www.sycamoregardens-epsom.co.uk, or call 020 8501 8788.
You can call our Farriers Yard team on 01223 214 214, or find our more on our website.
Learn more about The Orchards by visiting our website, or call our team on 01223 734204