Integrating health and wellbeing into our new communities
Image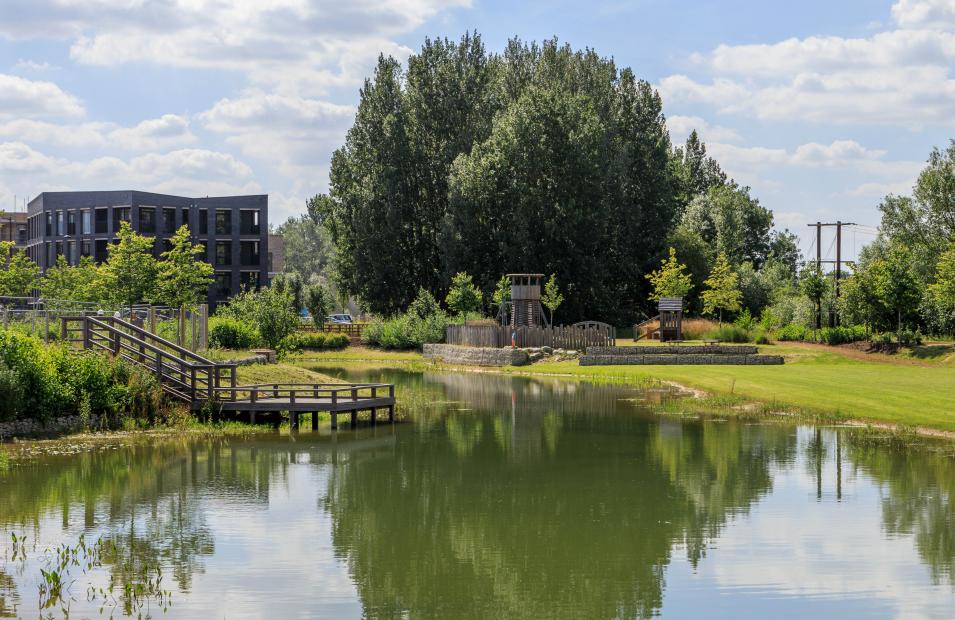 As a 5* housebuilder, it is key that we consider all aspects of our homebuyers lives when designing a new development.
We are devoted to creating beautiful new homes bringing together contemporary design, sustainable materials and a sympathetic approach to build new communities – which is why many of our new developments contain sustainable initiatives and aspects that promote health and wellbeing.
Mosaics, our collection of houses and apartments in Oxford, is the first phase of new homes at Barton Park – a sustainable urban extension led by Oxford City Council and Grosvenor. Barton Park is one of twenty NHS Healthy Towns, and incorporates greenways, linear park, and actively promotes cycling and walking through the design of the masterplan. Once the development is complete, there will be a range of community facilities available, including a primary school, community hub and sports facilities, and there will also be two civic squares to encourage community engagement.
Our homes at Mosaics also embed sustainability, ensuring that they embrace renewable energy and minimise impact on the local environment. Each home includes green roofs and solar panels, along with natural ventilation and light internal environments. Our new homes are also equipped with top-rated appliances and low energy lighting to reduce environmental impacts.
At Athena, our new apartments and houses are the first private residential phase at the University of Cambridge's newest district, Eddington. Eddington has been created with the new community in mind, with the Storey's Field Centre, an award-winning community centre which opened earlier this year, and the University of Cambridge Primary School, which is rated 'Outstanding' by Ofsted. There is also a market square, and Eddington will contain a hotel, GP surgery, sports pitches and parklands once fully complete.
The Eddington neighbourhood contains the largest water recycling system in the UK, a development-wide Sustainable Urban Drainage System and an innovative underground waste-management system. The development also promotes biodiversity as part of the landscape, and provides habitats for wildlife. Athena's new homes continue the theme of sustainability, with robust insulation, mechanical ventilation and heat circulation, sedum roofs, solar panels, triple glazing and energy-efficient appliances.
Ninewells is a development on the southern fringe of Cambridge which will integrate 270 family houses and apartments with open spaces and green corridors. The green areas help to encourage a healthy outdoor lifestyle, with public cycle paths to access Addenbrookes Hospital and Cambridge city. There are play areas across the development for children, and allotments available to residents and the public through Cambridge City Council.
Again, following our sustainable ethos, the homes at Ninewells are designed with energy efficiency in mind, with large windows to maximise solar gain, zoned heating, A+ rated appliances and photovoltaic panels on apartment buildings.
To learn more about each development, visit the Mosaics, Athena or Ninewells websites.