How is Help to Buy changing? Find out in The Webinar Series: Created by Hill
Image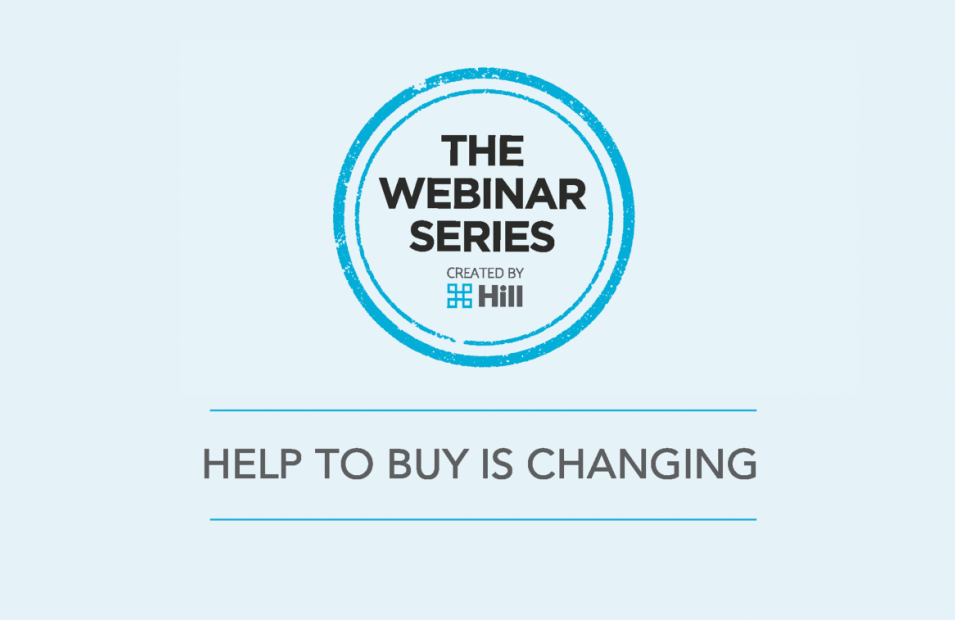 Our latest installment in The Webinar Series: Created by Hill explores the upcoming changes to the Help to Buy scheme.
Join Regional Sales Manager at Hill, Sarah Turpin and Steve Gail, Development Director from Torc24 Mortgages as they talk through the upcoming changes of Help to Buy, and how it may change your hunt to find your first home.
If you missed out on the live Q&A but still have questions you would like answered, please send them to [email protected] and we'll be happy to respond to you directly.
If you want to take advantage of Help to Buy as it currently stands, or start your search for your first home with the new Help to Buy scheme, you can discover our new homes here.
Questions and Answers
What is a guideline amount for how much I need for "extra" costs beyond my deposit? eg. Surveys
This very much depends on how much you are buying at and if it is leasehold or freehold, however you will need to consider a survey fee (some lenders are free), solicitors fees (depends on who you use but I would budget around £1500 for a standard 2 bed apartment, prices will vary depending on the firm) searches fee (avg £250), Reservation fee (should be £500 on HTB) and Stamp duty (again depends on how much you buy at).
What's the best way to find properties available under the scheme?
You can go to [email protected] or rightmove.co.uk  
If I upgrade my property (new kitchen or something like that) do I have to pay more back on the loan for the value I've added?
If the property increases in value, you will owe Homes England the % of the loan you took. If you took 20% and your property increases in value, so will the loan. You still get 80% of that increase so you will still make money with the growth of value.
How have you seen most HTB purchasers manage the expiry of the interest free period? Have most buyers paid this off after year 5? Have they typically been able to access increased mortgages which includes the initial HTB equity amount or otherwise?
Generally people tend to pay the loan off ahead of year 6 either by re-mortgaging or selling and moving on, however the increase is very small when interest does kick in that it is manageable for most when interest is introduced.  
Do you think the introduction of price caps will mean prices will be pushed down? In Manchester for example the average 1 bed is already well over the limit.
It is hard to say with the current climate however I believe there may be a small slow down while different market places find their new sweet spots. It could have a short term effect on reducing prices in certain areas however if like you say, prices are already well over the limit, prices are unlikely to drop quite that much.
Which bank is the best for Help to buy scheme? And also what duration is required to show the income for loan applications?
There isn't one best bank for help to buy as nearly all high street lenders offer it. We find it is more about fitting the best lender to the clients circumstances. For duration in jobs ect give us a call and we can discuss the various options.
In the absence of ground rent is freehold likely to become the norm?
It is ore likely that no ground rent will be payable rather than freehold, it's also referred to as Peppercorn rent in some instances.
What is the likelihood of getting help from the developer after April 21? Or any stamp duty holiday extensions?
The Government may decide to extend the stamp duty holiday but if not, it all depends on the developer and the property you buy. If you need help to pay stamp duty then it's always worth asking the question, they can only say yes or no.