Home is where your park is: supporting 'Love Parks Week 2021'
Image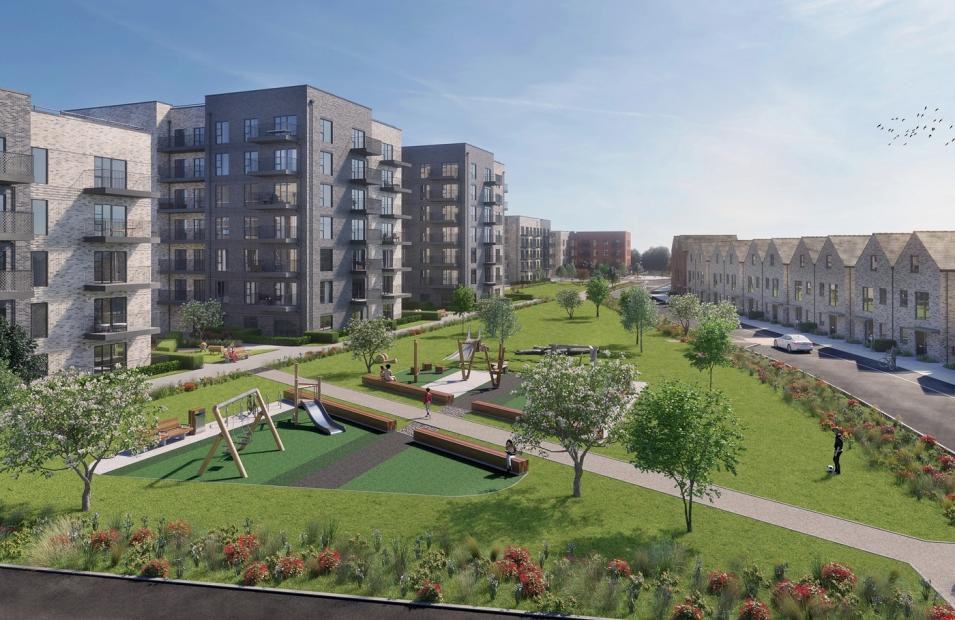 Parks have brought welcome reprieve to people of all ages over the past year; providing a safe space to walk, exercise, and meet with friends. Not only this, but the mental and physical health benefits of these spaces are vast – meaning there has never been a better time to get outside, and reap the rewards of the great outdoors.
Unfortunately, the rise in park usage has come with a staggering increase in litter pollution (an average of 57 tonnes during the first lockdown, in fact) – an issue 'Love Parks Week' aims to tackle. This year, Love Parks Weeks will take place from July 23rd to August 1st– sending a rallying cry to love, respect and protect our parks so that we, and future generations, can continue to enjoy them.
Get involved:
Everyone can do their bit to protect these essential spaces and ensure they remain usable. Here are some tips and tricks for saving our beloved parks:
When picnicking, try using minimal waste/biodegradable packaging – or, even better, bring food in reusable Tupperware

Collect any litter you do produce and use a bin/recycle. If the bins are full, take litter home

Pick up after your dog

Respect those caring for the space, EG: gardeners and groundsmen

Don't BBQ, unless permitted

Care for nature – do not cause damage or disturb wildlife
Home is where your park is
In honour of Love Parks Week 2021, we're thrilled to introduce four developments that boast their very own park spaces for residents to enjoy at their leisure.
Marleigh, Cambridge
Located just on the outskirts of Cambridge city centre, Marleigh offers a unique collection of studio, one, two, three, four and five-bedroom properties. Bordered by open fields, this sleek and contemporary development provides a serene setting for its vibrant new community and will soon benefit from an onsite market square, primary school, sports pitches, park and community centre.
Image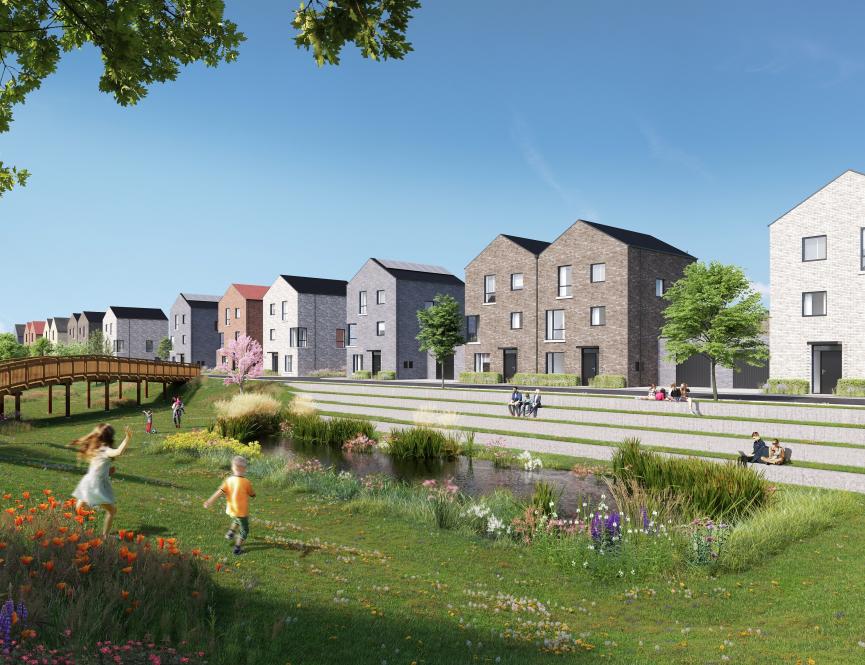 Image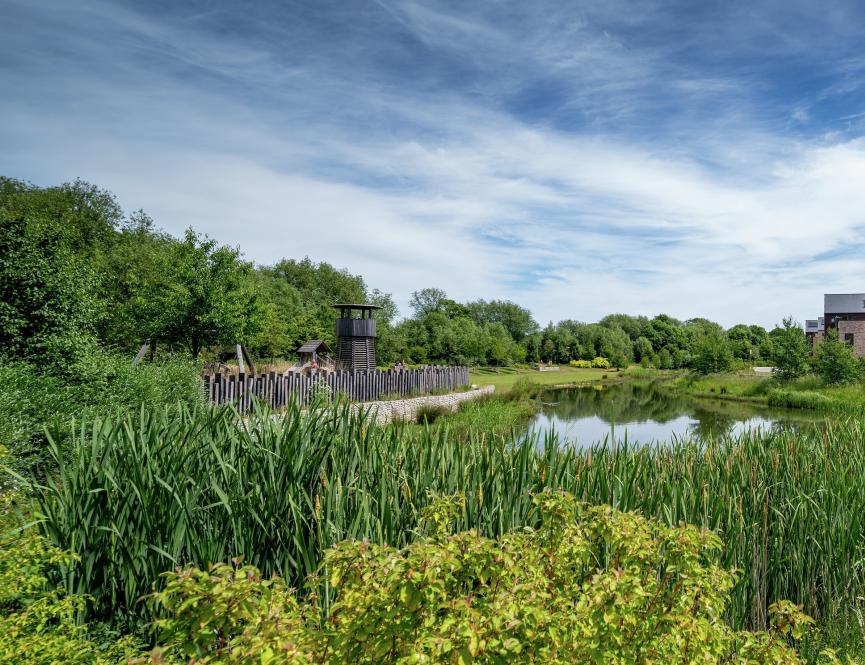 Mosaics, Oxford
Situated in Oxford, Mosaics blends effortlessly with its natural surroundings. The Bayswater Brook and onsite Linear Park form an integral part of the sites design, and much of the development enjoys waterfront views, for all to relax and unwind. This serene area is complete with ponds, walkways, and viewing platforms - allowing plenty of opportunity for wildlife spotting. Additional green space can be discovered at The Greenway section of the development, with plenty of wild planting and native trees.
Knights Park, Cambridge
Positioned in Eddington, Cambridge, is Knights Park, which is set to comprise a contemporary selection of one, two- and three-bedroom apartments. Ideal for prospective eco-conscious homebuyers, each and every property has been specifically designed with sustainability and ecology in mind; with verdant landscapes, nature havens and a unique range of standout efficient features.
Buyers here will be able to relish in the outdoors, thanks to the 123 acres of green open space that surrounds the development. Residents who like to keep fit are also well catered for, with a local sports pitch, running track and tennis courts just five minutes away on foot; in addition to a children's playground. For green fingered residents, Eddington also benefits from its very own allotments.
Image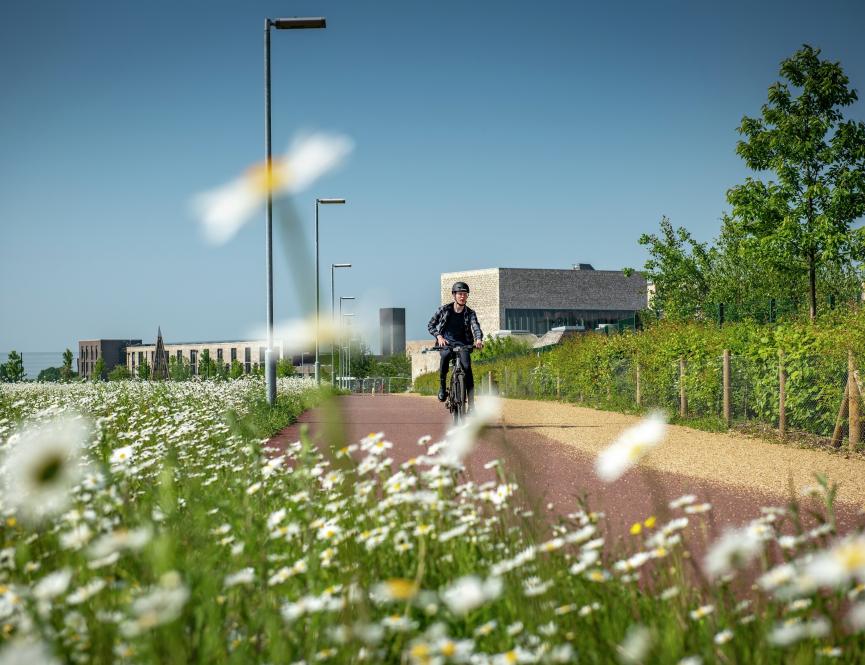 Image
Timberworks, Cambridge
Situated in Cambridge, Timberworks comprises a fantastic collection of one- and two-bedroom apartments, and two, three- and four-bedroom houses. The homes will be centred around a 0.72-acre central park that extends the full length of the development, where residents will have access to green space right on their own doorstep! When complete, the park will also feature various pieces of public art, created by local Cambridge artists, as well carefully considered landscaping to create a serene haven for residents to meet with neighbours or friends; whilst encouraging wildlife and filtering the air.