Hill sponsors Cambridge United Football Club's School Sport Programme!
Image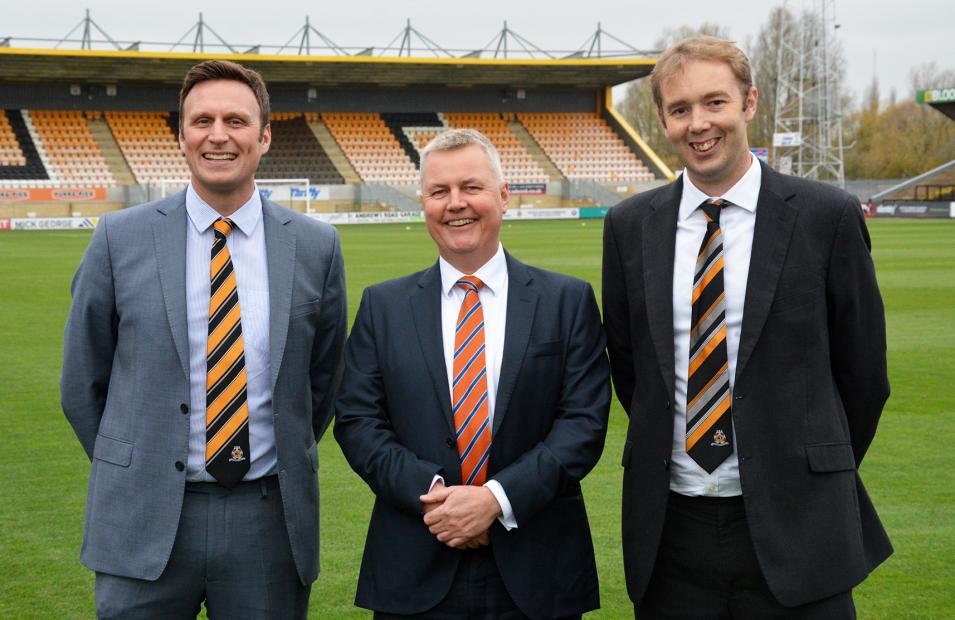 Working in partnership with the club's charitable arm, The Cambridge United Community Trust, the programme provides a grassroots school initiative, delivering PE lessons and extracurricular sport to more than 60 local schools in the Cambridge area.
They do so with the belief that sport can provide a positive impact on local communities and develops important values in young people such as respect, teamwork, confidence and leadership, ultimately leading to better academic engagement.
Our sponsorship of the programme will mean that the club is able to expand its work through engagement with primary schools, which involves the participation of more than 4,000 young people each week.
As one of Cambridge's leading family owned and run businesses, we are passionate about supporting the local community, and strive to offer opportunities that match our values.
We are delighted to partner with Cambridge United Football Club as they look to continue and build on their successful School Sport Programme. This initiative is greatly valued by the local community and we share the same beliefs that sport plays an important role in the development of values such as respect and teamwork as well as confidence and leadership. While very successful on the pitch, it is admirable that Cambridge United Football Club also strives to have a positive impact on the local community, creating a positive legacy for younger generations to aspire to. This aligns perfectly with our own ambitions as a firm and we look forward to supporting the club further over the next three years as we strengthen our partnership together.
Rob Hall, Deputy Managing Director at Hill
We feel our School Sport Programme is a shining example of how sport can be used to have a positive impact on young people. Partnering with Hill – a successful, ambitious company who value their roots and strive to give opportunities for youngsters to thrive and succeed – is a significant step and we are delighted to be working with them.
Nick Fairbairn, Head of Partnerships at Cambridge United Football Club at Cambridge United Football Club