Hill and The Varsity Match celebrate the 30th Anniversary of the Women's Match!
Image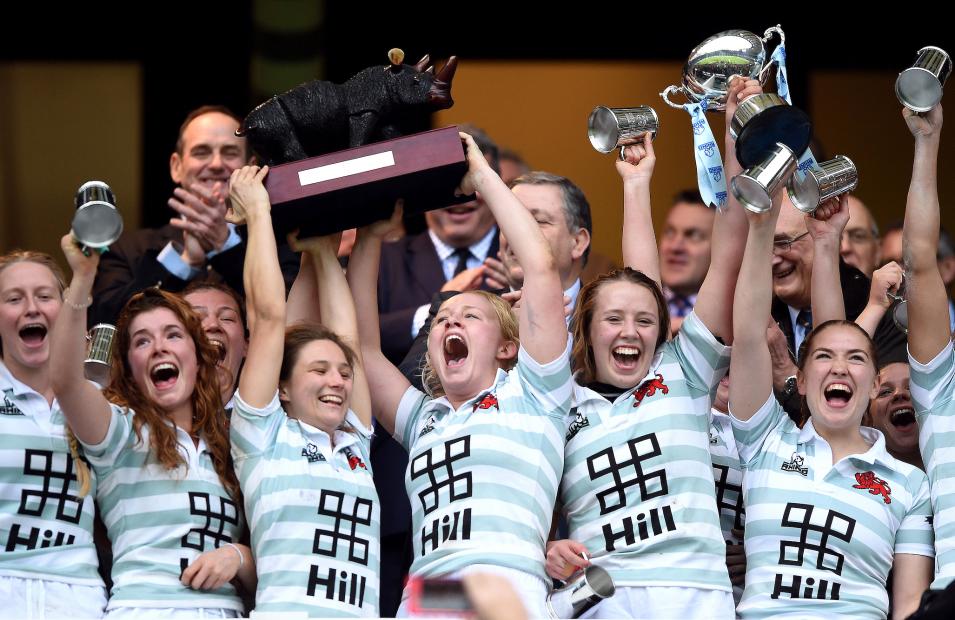 Last week we were delighted to join The Varsity Match as we celebrated the 30th Anniversary of the Women's Varsity Match.
As the main sponsor of the event, we were delighted to provide our continued support of this long-standing tradition between Cambridge and Oxford University as well as this landmark event for women's rugby.
The women's match saw Cambridge University Women defend their title thanks to an 8 – 5 victory win against Oxford University Women. This closed the gap between Cambridge and Oxford to 13 – 19 across all 32 head-to-head matches the teams have played since 1988, and also saw Cambridge defend their winning title for the second year running. Following from an early lead by Cambridge, the first half ended with the score at 5 – 0. Cambridge started strong in the second half with a penalty, and although Oxford scored a try, it was not enough to defeat their rivals.
The men's match saw Oxford University reclaim their Varsity title as they ended two years of ownership from Cambridge University, with the match ending 38 – 16. The fast-paced first half started with a Cambridge lead before Oxford caught up with two try's bringing the score to 10 – 9. The second half started much like the end of the first, with Oxford scoring another try. Following a heated competition, Oxford ultimately took home the trophy in an impressive victory.
In addition The Varsity Match, our sponsorship also saw Hill partner with SportInspired to deliver two community touch rugby programmes with schools in Southwark and Barking and Dagenham. Over 30 members of team Hill volunteered to help with the day, and to ensure that the 500 school children who participated were able to have a fun time while developing leadership skills and being inspired by the men and women Oxford and Cambridge rugby teams. The students who took part in SportInspired were also invited along to The Varsity Match at Twickenham.
We have a strong presence in both Cambridge and Oxford, delivering more than 1,500 homes across the cities to date. Earlier this year, we secured a ten year funding deal worth £22.4 million from Homes England to develop 160 acres of brownfield land in Cambridge. The deal was agreed in partnership with Marshall Group Properties and will bring 1,300 new homes to the area. We are also currently working with the University of Cambridge to deliver 249 new homes at Athena in Eddington, an entirely new community being created on the city's fringe.
In Oxford, we are working with Oxford City Council and Grosvenor to deliver Mosaics, a sustainable development delivering 237 new family houses and apartments, as well as commercial space in the future.
Learn more about The Varsity Match on their website. Alternatively, to learn more about our new homes across Oxford and Cambridge, visit our new homes page.