First-time buyers find their dream bungalow to Meridian Fields
Image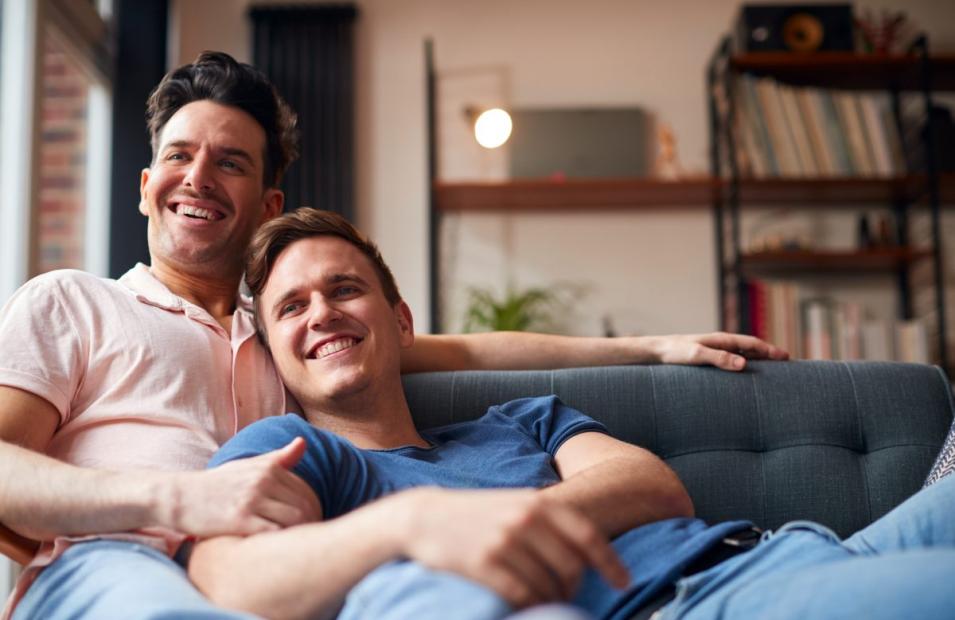 At the beginning of 2020 first time buyers Jack (23) and Julien (31) began their hunt for a home that perfectly balanced country and city living. Still saving up for a deposit, the couple visited a number of housing schemes to get an idea of the properties available. Discovering our Meridian Fields development, Jack and Julien knew they had found the place they wanted to live and fell in love with a two bedroom bungalow. With its close knit community, well sized properties, open green space and close proximity to the historical city of Cambridge, there was nothing the couple didn't like.
Before moving we had been looking at properties for about six months. We first visited Meridian Fields in January 2020, but couldn't quite afford the deposit, we knew it was the place for us and after a few months of saving, we went back and put down a deposit
Julien, First Time Buyer
When we were put into lockdown, we spent time driving  around the areas we were interested in. When we saw Meridian Fields we liked it straight away, the location was also extremely important to us. The village of Hardwick is very convenient, we didn't want to be too far from Cambridge, here we are just a short drive away. It's a small development which felt nicer than some of the bigger housing schemes we had seen. Looking around the properties, Hill's specification was much higher, it meant that we didn't have to budget for extra things such as flooring. All of the staff at Hill have been fantastic and that definitely helped us to make the decision to buy, they let us go at our own pace which was brilliant
We moved in towards the end of October and the first few months here have been great. It's really beginning to feel like home, we haven't woken up with any regrets and that cements the fact that this was definitely the place for us. We are both working from home at the moment, Julien has made the second bedroom into a home office and I have a set up in the living/dining room. The fibre broadband was an added bonus, especially in such a rural area, it was ready when we moved in and helped to make the moving process much smoother, especially now we are both working from home
Jack
We have been living in Cambridge for a while, Julien is originally from the West of France and I am from North Wales. We are settled here and wanted to set down some roots, it made sense to purchase a home. We were after a property that we could put our own stamp on, so a new build was the ideal choice. The Help to Buy Scheme was a great option for us, and combined with the Stamp Duty Holiday, we had minimal to pay with just the 5% deposit required
Jack expands
The terraced house felt quite cramped and we had moderately noisy neighbours, now we are in a detached property that is nice and peaceful. In our cul-de-sac, all of the residents are really friendly, some of them even dropped over some home baked scones at Christmas time. It's nice to live in a development that feels as though community is at the heart
Jack
We have already begun planning our future in this home, from boarding out the attic for extra storage, to planting up the garden and extending the patio, there's so much scope to make this home our own. Most of all though, we are looking forward to having our parents to stay, Julien's family are based in France so it will be great to finally be able to show them our new home, and catch up with them in person.
Jack
Our friends can't wait to visit too, hopefully restrictions will have eased by summer and we can have a house warming party with them. I am also looking forward to being able to cycle to work, there are some great cycle routes nearby that I will begin to explore when the weather warms up
Julien
The couple are thrilled to have joined the community at Meridian Fields and would highly recommend the development to prospective buyers. Jack concludes: "We would definitely recommend Meridian Fields, the location is great and has some fantastic walking routes as well as local amenities such as The Blue Lion Pub. Mostly though, Hill have been extremely supportive throughout our journey. From taking part in virtual meetings to chasing the Help to Buy Scheme; purchasing during a pandemic has been a challenge but the Hill team have been brilliant