First-time buyer cuts costs and rides into a new home at Timber Works, CB1
Image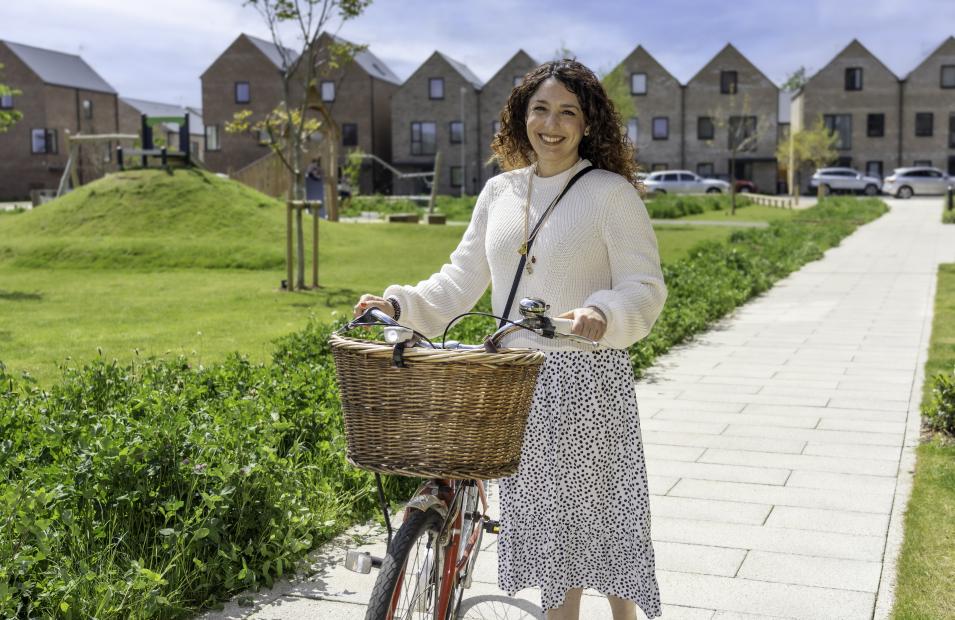 In the UK, more people than ever are choosing an active lifestyle with one in five adults now opting to walk or cycle rather than drive due to the increased expenses associated with the cost of living crisis. For keen cyclist Ornella Di Pietro, purchasing her first home at Timber Works, CB1 with five-star housebuilder The Hill Group, means that she now has the freedom to live more sustainably and healthily, whilst also reducing the environmental impact that driving a vehicle has.  
Joining 3.2 million people now using pedal power to get around, 38-year-old first-time buyer Ornella explains why she chose to purchase her apartment at Timber Works: "I wanted to pursue a career in Research Sciences and knew Cambridge was probably the best place for me to do that and secure a good salary. I rented a one-bedroom flat for a few years so I could do my post-doctoral studies at Cambridge University after completing my PhD, I fell in love with Cambridge and knew I would love to live here."
Image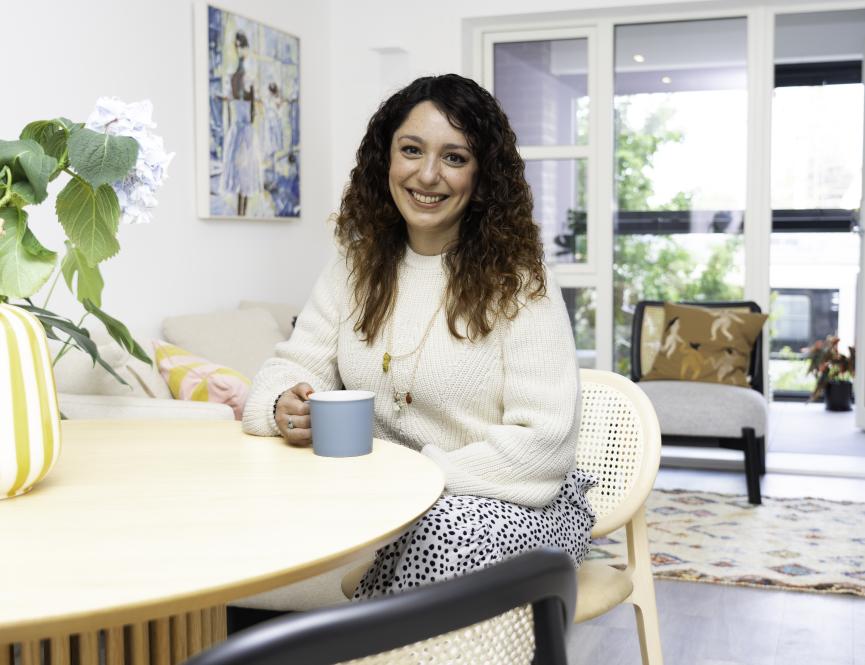 Image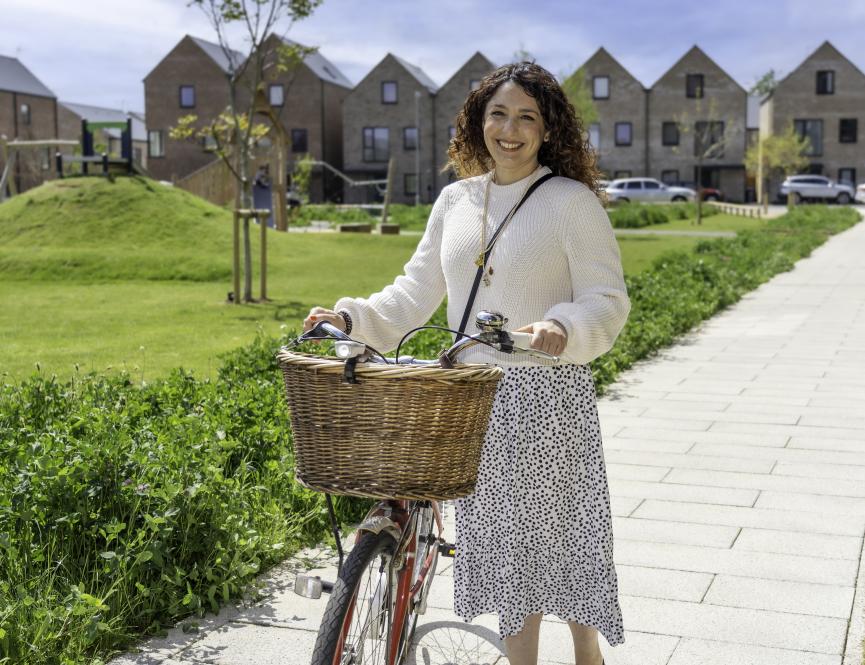 Ornella continues: "I cycle everywhere! It's so easy to get around and it's much quicker and cheaper than using a car. From Timber Works, I can cycle to Cambridge train station in just five minutes. I now work for a Life Sciences company based in London, so I cycle to the station and jump on the early train into Kings Cross, door to door it takes me just over an hour to get to work. Since moving from Italy 10 years ago, I've had no need to own a car and I feel I am doing my part to reduce the impact they have on the local environment. Travelling around by bike also means you get to see so much more of where you live, and Cambridge has some really lovely places.
I started looking for a property of my own and found Timber Works on Rightmove and arranged a viewing of the show apartment. I really loved the development and the location; the residents' communal garden is really big, and I am now much closer to the train station than where I was renting. I purchased a one-bedroom, first-floor apartment that also has an amazing winter garden. When compared to the smaller flat I was renting, I am now paying around £250 less per month for my mortgage. And, having energy-efficient features like underfloor heating and thermostats in every room has meant I have seen a reduction in my energy bills too. It's great, I am paying out less and I own my own property."
Named the best city in the UK, Cambridge has surpassed the big metropolises of London, Edinburgh and Oxford for what it offers its residents. Ornella talks about some of her favourite local venues close to home: "Mill Road is one of the best streets in Cambridge, it is full of lovely cafés, restaurants and shops and is only a couple of minutes away by bike. I can cycle to Cambridge town centre in a little under 10 minutes; the Grand Arcade Shopping Centre has lots of high street stores and places to eat, and there is a great market in the square which is open every day. Living in Cambridge gives me the perfect work-life balance, it's such a peaceful place to be on the days when I am not at work, and everything I need is within easy cycling distance."
Talking about her new home and why she loves living at Timber Works, Italian-born Ornella says: "All of my family live in Italy, so it can be difficult to meet new people and make friends. This is a lovely, harmonious development, with a young and friendly community, so it has been easy to meet my neighbours and make new friends. I love my new apartment; I have an eye for detail and a passion for interior design so it has been great to be able to express that. I take inspiration from the Scandinavian/Nordic style – a minimalistic look, without it being too bland. I have loved creating my own style and it really feels like my home."
Image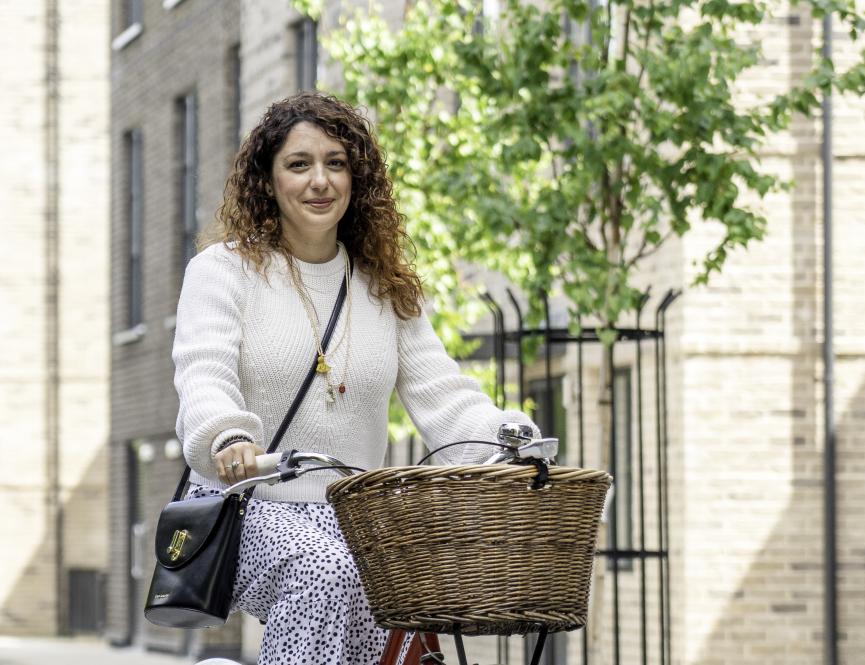 Image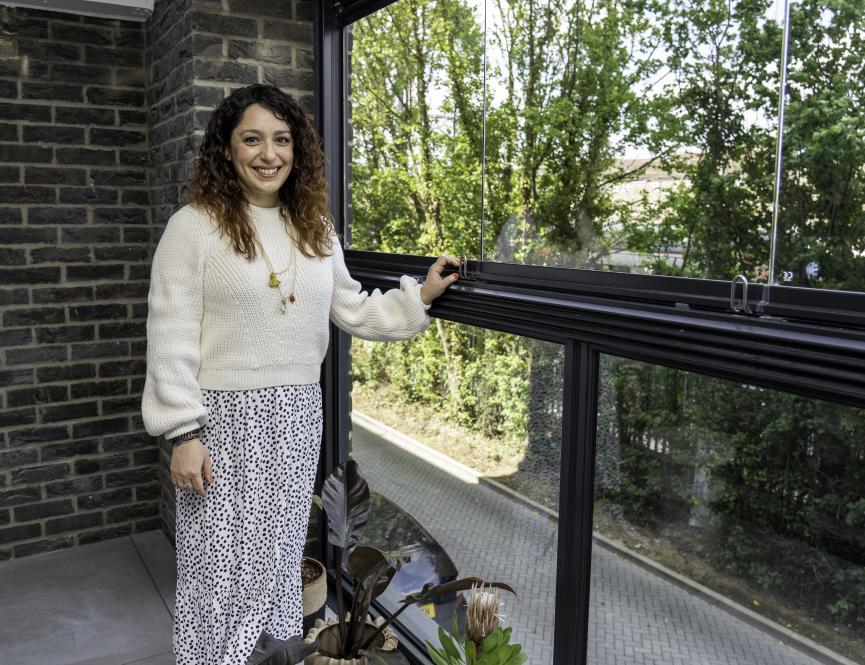 Ornella continues: "Having viewed alternative developments in the area, Timber Works certainly beat other properties. The build quality is very good, and the layout is well planned and feels really spacious – especially the kitchen and bedroom; I definitely have more space here than in the flat I was renting. The kitchen, living and dining area is open plan and leads onto a winter garden – it's a covered balcony, so I can use it virtually all year round, it's almost like having an extra room to use. I have fitted wardrobes in my bedroom and two cupboards in the hallway, so there is plenty of storage space. As I use my bike a lot to get around, having two huge bike storage units for residents to use is very handy.
Being a first-time buyer from another country, I wasn't fully aware of the buying process in the UK, but the Hill sales team was very helpful and guided me through each stage. Everyone I have dealt with has been very professional and friendly, I would certainly recommend them, and the Timber Works development to friends and family."