Family celebrates opening of Tudor House in memory of Tudor Fordham
Image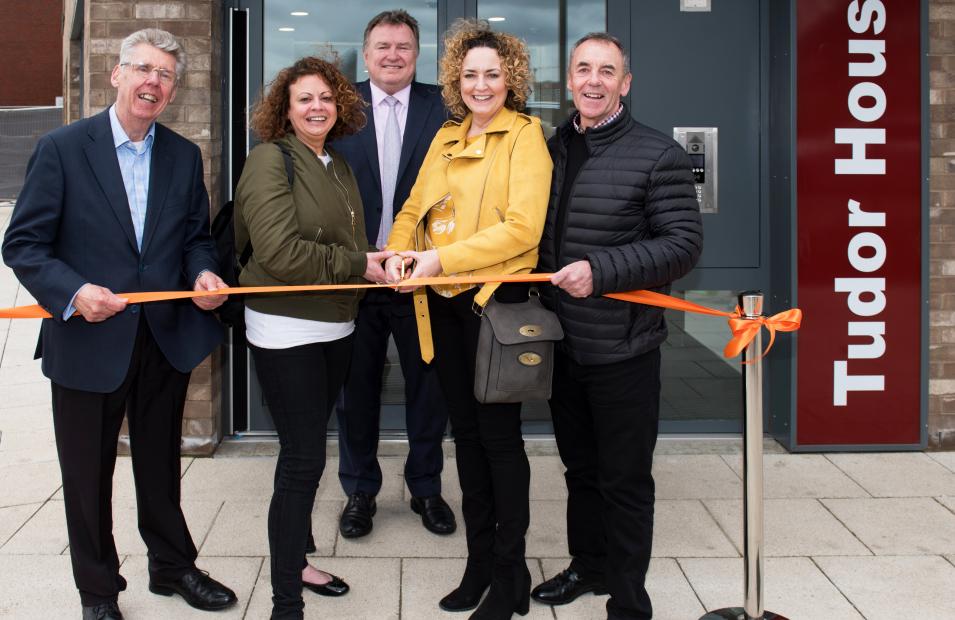 We were honoured to celebrate the opening of Tudor House at New Union Wharf, named in the memory of our colleague Tudor Fordham who sadly passed away in 2015.
Tudor was an award-winning project manager who was part of the original site team at New Union Wharf when we started working on the estate regeneration project. It was Tudor's enthusiasm and honesty which won over the trust of the estate residents in the early stages of delivery.
The development itself will eventually provide the estate with 399 new homes for L&Q. Tudor House is the second phase of the regeneration, and provides 26 new apartments including a substation and estate-wide energy centre.
The event included a ribbon cutting in front of the building – Andy Hill, our Group Chief Executive, gave a speech before Tudor's brother Mel also spoke a few words to express how proud he was that Tudor now has a lasting legacy. Two of Tudor's daughters then cut the ribbon to officially open the building.
The family were then given a tour of one of the one-bedroom apartments by a resident, whose home boasts beautiful views across the Thames towards the O2 Arena.
We are delighted that Tudor's family enjoyed the emotional event, and are proud that Tudor House will permanently be dedicated to Tudor's memory.