Ex-service personnel visit Tidworth for experience of life on site
Image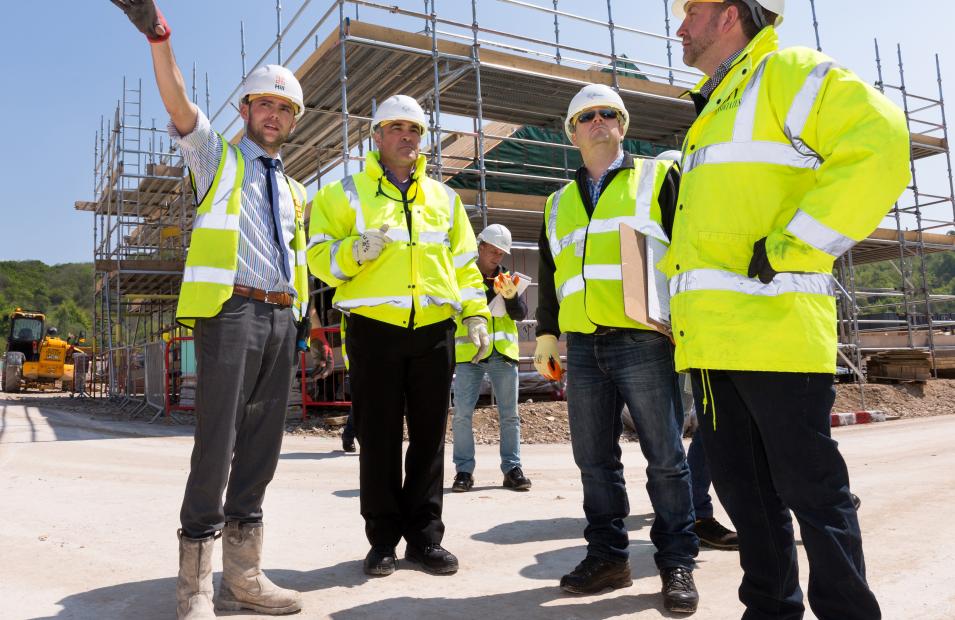 After joining forces with the Defence Infrastructure Organisation this year on our latest development that will see 322 new homes built for soldiers and their families in Wiltshire, we were incredibly excited to welcome ex-service personnel to Tidworth.
Students on a NEBOSH Construction Health and Safety course, led by trainers BV Associates, left their text books in the classroom, donned their hard hats and joined us on site to put theory into practice.
All of these students are currently in the process of leaving the armed forces and are completing their resettlement training; many of which are looking to start their second career in construction, so it was fantastic to show them a development where homes will be created with the Ministry of Defence's requirements in mind.
The day involved a number of educational activities, as well as a guided tour of the site and a run-through of the safety procedures completed by our site team on a daily basis.
The three and four bedroom development will be surrounded by five open green spaces, which have been designed to give the feel of parkland – bringing a touch of the countryside to the new community.
It is also just a two minute drive from the well-known garrison town's centre, where the Ministry of Defence, in partnership with the local authority, has provided leisure centre and library facilities for the public.
The NEBOSH Certificate in Construction Health and Safety is a ten day course available through BV Associates, an organisation run by a team who also used to serve in the forces. It is designed to give former soldiers the knowledge and skills needed to become managers and supervisors in the construction industry, and provides a strong understanding of the risks one can encounter on site and ways to control them.
For information on the training courses available, please visit BV Associates' website here.
Our team is currently working on site at Tidworth, with construction on homes due to be completed in spring 2018.