Delicious food from Knights Parks patisserie set to boost your mood
Image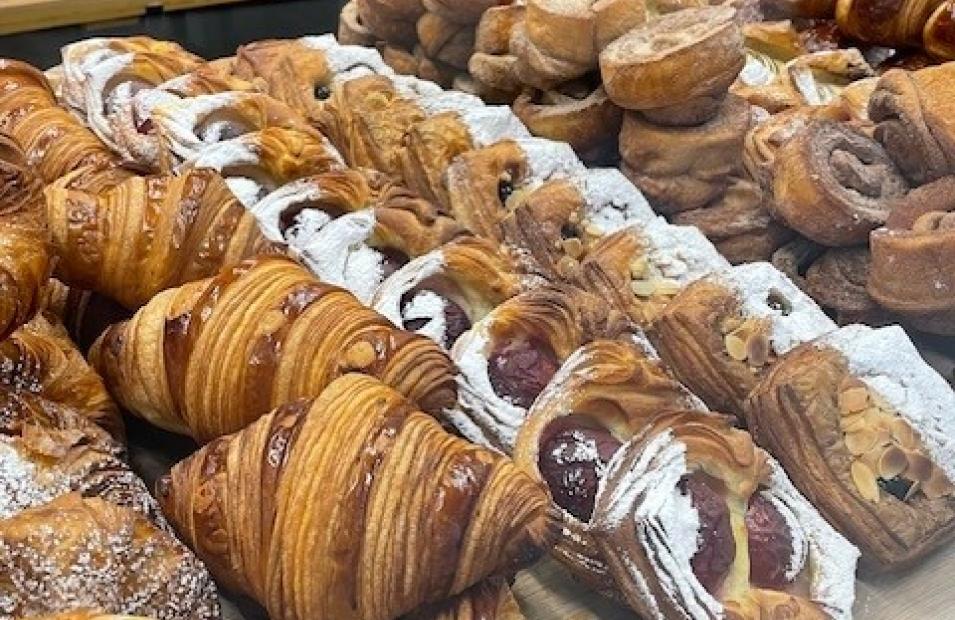 Baked goods are always welcomed with open arms, so it isn't a surprise that Dulcedo Patisserie in Eddington receives a regular and friendly flow of customers to their shop. Dedicated to their delicious art, bakers arrive at the shop in the early hours of the morning to ensure that locals (with a mouth-watering desire for a beautifully crafted bite to eat) are free to browse a selection of freshly baked goods every morning, and right through the day.
We spoke to Andrew and Joanna about their business.  
We offer fresh bespoke bakery goods ranging from breakfast pasties, a large range of sourdough bread all baked with organic flour and free-range eggs to more refined patisserie, homemade chocolates, and selections of macarons and biscuits.
For lunch, we offer homemade sourdough sandwiches and focaccias as well as serving delicious coffee, hot chocolates, and other beverages.
The feeling that we are the central hub of Eddington, a place to converse, an evolving business meeting the needs of the community.
As a business and as individuals, we are always trying to find a way to reduce our carbon footprint by using local independent suppliers and we believe that the Eddington community have this same view. By shopping locally and independently we make an impact, and I believe that the Eddington community feels this way.
Our bakers start their shift at 3 am every day to make sure that we have freshly baked products daily, our customers appreciate our commitment. We are also very consistent and committed - we love what we do, and we have returning customers as a result. It has been very hard work and long hours, especially during the pandemic. Despite all the difficulties we have managed to create a strong hub at Eddington.
We have a great front-of-house team who create outstanding relationships with our customers. All our customers are regulars. We also have customers from our old location making trips to Eddington not only to get our products but also to see us and have a chat.
If people want to visit, how can they get in contact?
We are open 7 days a week, Monday to Saturday 07:30 – 16:30 and Sundays 09:00 – 14:00. We can be contacted by email at, [email protected], or on Instagram @dulcedo.eddington where customers can have a look at our delicious creations.
Image