Community Belonging: A Conversation with Douce Hair Salon in Knights Park, Eddington
Image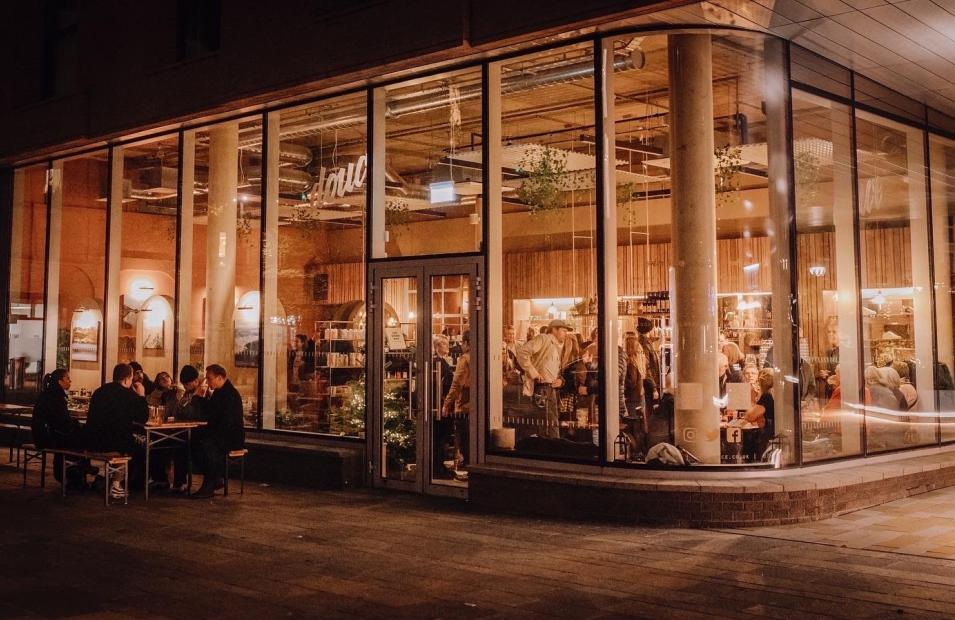 Local businesses are the backbone of the UK economy ranging from small stalls to local chains. These ventures foster a sense of belonging within the community by sharing their unique crafts, talents, and exceptional services. It is vital to recognise the significance of local businesses and celebrate their contributions to our society.
As part of National Local Business Week, 10th – 16th May,  we spoke to some of the fantastic local businesses at our Knights Park development in Eddington, Cambridge, and discussed their offerings, customer base, and the importance of shopping locally.
Read the first Q&A of this mini-series below, and look out for more coming in the near future.
Douce
Describing themselves as 'an ever-evolving lifestyle brand that adapts to you', Douce is an innovative and friendly hair salon based in Eddington. They started business in a converted Airstream (an aluminium travel trailer), and due to their exponential success, they have recently opened a new concept store. Showcasing walnut timbers, low amber lighting, curved features, and studded aluminium (a nod to their Airstream), this space not only offers haircuts and styling, but also a barista coffee bar, and retail.
We sat down with Lucy, Stylist and Colour Technician, to talk about this ingenious offering in Knights Park, Eddington.
Image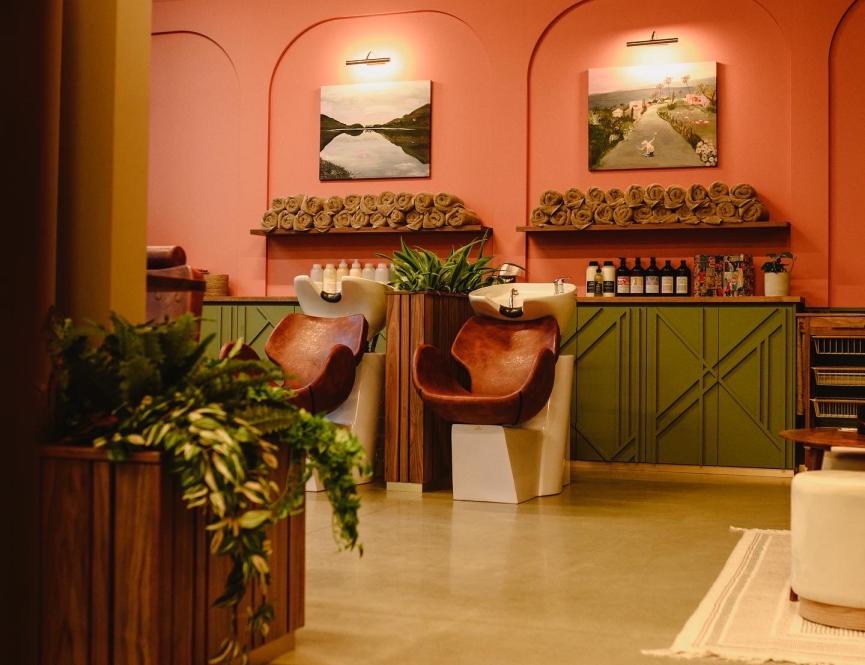 Image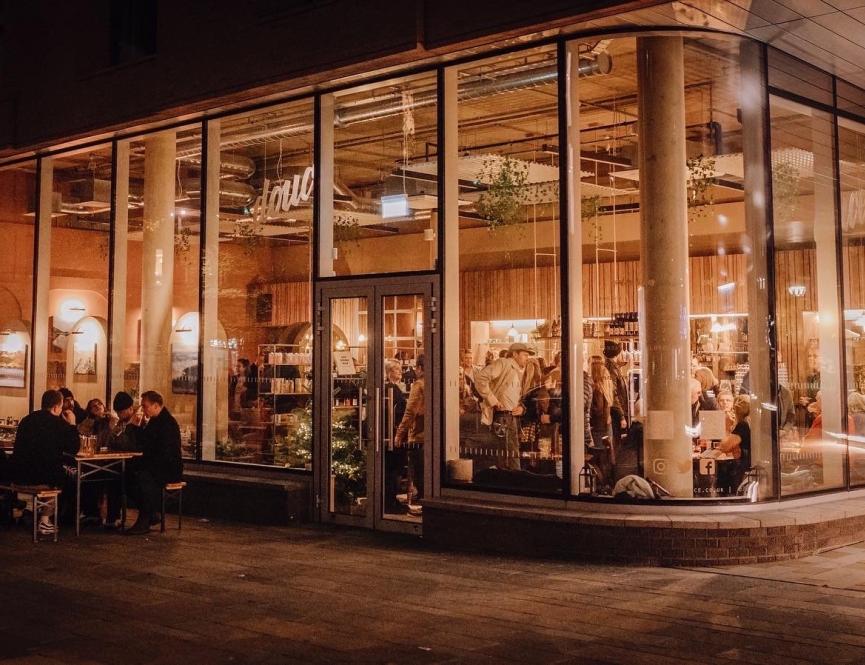 What does your business offer?
Our concept store offers unisex hair services from cuts, colours, and blow-dries to beard trims and wedding hair. The store incorporates a daytime café/evening bar with a fantastic range of independent brewery beers and carefully selected wines. We also have a small range of products including hair and skin care, perfumes, candles, and clothing. There is a little something for everyone.
What do you love the most about being based at Knights Park in Eddington?
Not only do we believe in Eddington as a concept, but we are grateful to be able to contribute to the creation of a new and exciting destination within our hometown of Cambridge. It's green, sustainable, and beautiful.
Why do you think it's important for people to shop locally?
If you love an area, support that area. We feel that covid may have hindered the growth of Eddington and are trying to bring more to people's doorsteps again, with regular music evenings, food trucks and social events, we hope this community can become stronger.
Since being in Knights Park, Eddington, how has business been?
Our Airstream was in Eddington for about 5 years, and we really felt like part of the furniture. Since then, moving into a bigger unit with a café/bar has been really exciting. It's amazing to see regulars continuously supporting and new faces moving into the area.
Have you built any relationships with people in the community/ Do you have regular customers?
Douce has always had a loyal following of customers of all ages, and we cherished this. We have also built relationships with other business owners as getting to know locals in and around Eddington is a big part of growing business and creating a thriving community.
If people want to visit, how can they get in contact?
Our website, www.douce.co.uk, is the easiest way to book for hair services, with all the information you need. Socials, @douceuk,  provide the most up-to-date offers, whilst emails and texts are accessible to all. For café and bar visits just nip along and take a seat.
Image