Help to Buy London – now available at Base17 and 243 Ealing Road
Image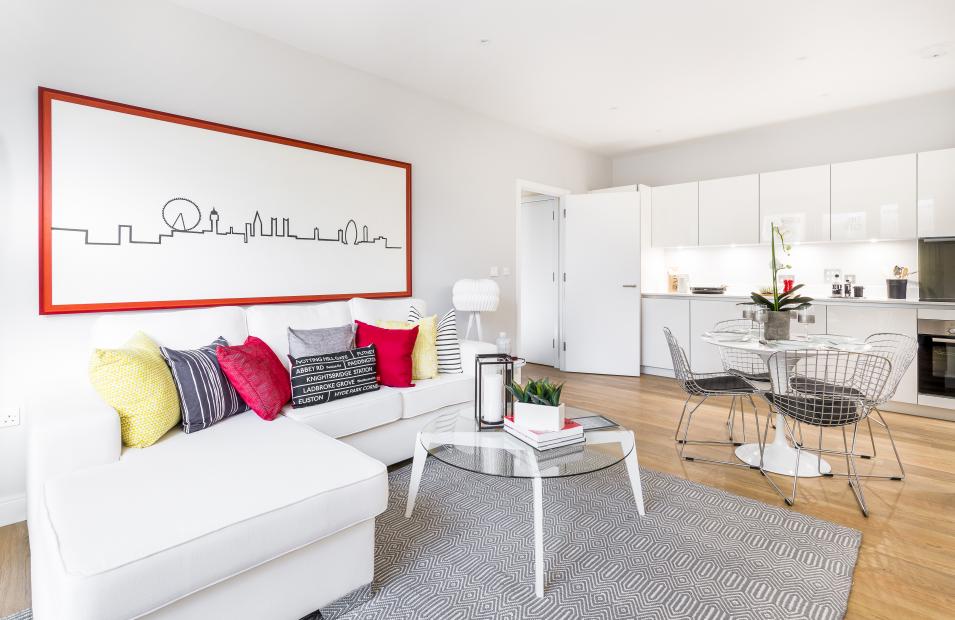 Those looking to venture onto the property ladder this year can rest a little easier knowing the government will provide an equity loan of up to 40% and as a first-time buyer they only need to put down a 5% deposit. A 55% mortgage makes up the rest!
For this scheme you must have a mortgage, which will be a first charge, as the equity loan can only be a second charge. The equity loan is for a maximum of 25 years or earlier if you decide to sell the property or the mortgage is redeemed, whichever term is the shorter of the two.
To break it down, if you were to purchase one of our two bedroom apartments available at 243 Ealing Road, for sale for £434,500, a 5% deposit of £21,748 would be needed. The government would provide an equity loan of £173,980 (40%) and you would need a mortgage of £239,223 (55%).
All apartments at our development in Alperton are finished to a high specification, with stylish living and dining areas. The development is linked by a series of eight distinct communal gardens, including an orchard, two play areas and an innovative sensory garden. Located in an area that is set to undergo further regeneration in the years ahead, 243 Ealing Road makes a great home for first time buyers.
While on the other side of London, located in zone 1, lies our one, two and three bedroom Base17 apartments, which have been designed for modern living. They all benefit from underfloor heating throughout and fantastic outdoor space in the way of a terrace, balcony or winter garden area – many of which overlook Nursery Row Park, home to two playground areas, a wildlife meadow and a community orchard.
For more information on Help to Buy, please visit www.helptobuylondon.co.uk