Help to Buy is changing – here is what you need to know
Image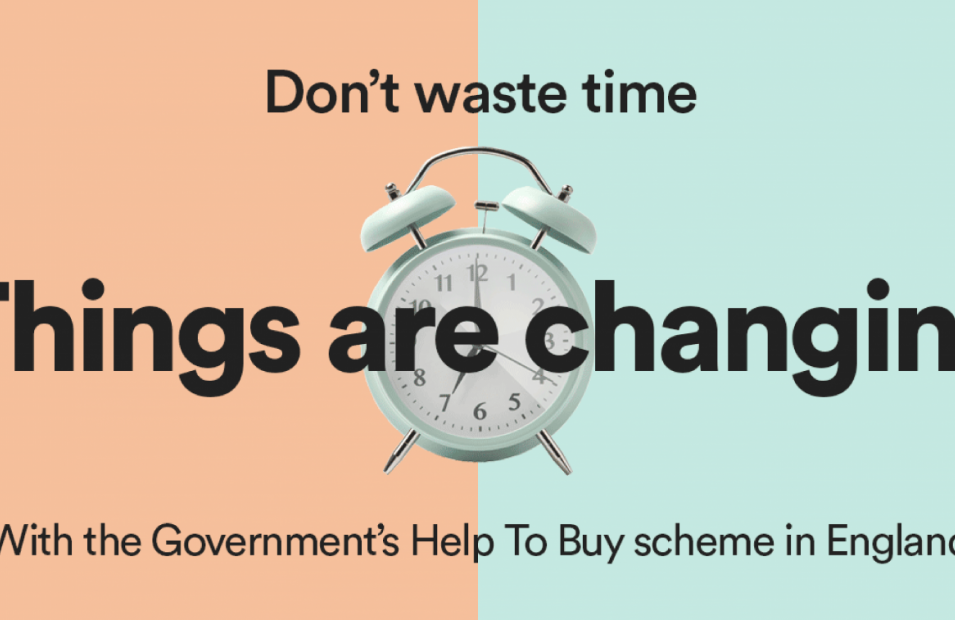 The current Government backed Help to Buy scheme is changing and will end in March 2021.
At the moment, the scheme is available to both existing homeowners and first-time buyers, allowing you to raise a 5% deposit for a newly built property priced £600,000 and under. You then only need a 75% mortgage and 20% equity loan from the government if you are purchasing a new home outside of London – when purchasing property in London, you need a 55% mortgage and 40% equity loan.
With the incoming changes, you have until the 15th December to reserve your new home using the current scheme. You also need to legally complete your home and purchase by 31st March 2021 in order to get the current equity loan funding.
What about the Help to Buy scheme is changing?
The new scheme, starting on the 1st April, will only be available to first time buyers. The Help to Buy Equity Loan will run from 2021 to 2023, and new regional price caps will restrict the value of the new home you can buy.
First time buyers will still be eligible for an equity loan up to 20% and a 75% mortgage, and similarly a 40% loan and 55% mortgage in London, and you will still only need to pay a 5% deposit.
What are the new regional price caps?
For our homes across London, the South East and East of England, the new price caps for Help to Buy are:
East of England £407,400
London £600,000
South east £437,600
To learn more about regional price caps across the rest of the country, visit the government website.
What do I do next?
We are offering in person and virtual viewings of our new homes, and our teams are on hand to help with understanding the new Help to Buy scheme, as well as finding your new dream home.
To find your new home, you can visit our new homes page.
Which homes built by Hill offer the current Help to Buy Scheme?
If you'd like to take advantage of the current Help to Buy scheme, you can do so at the following developments: