Get active, with Hill
Image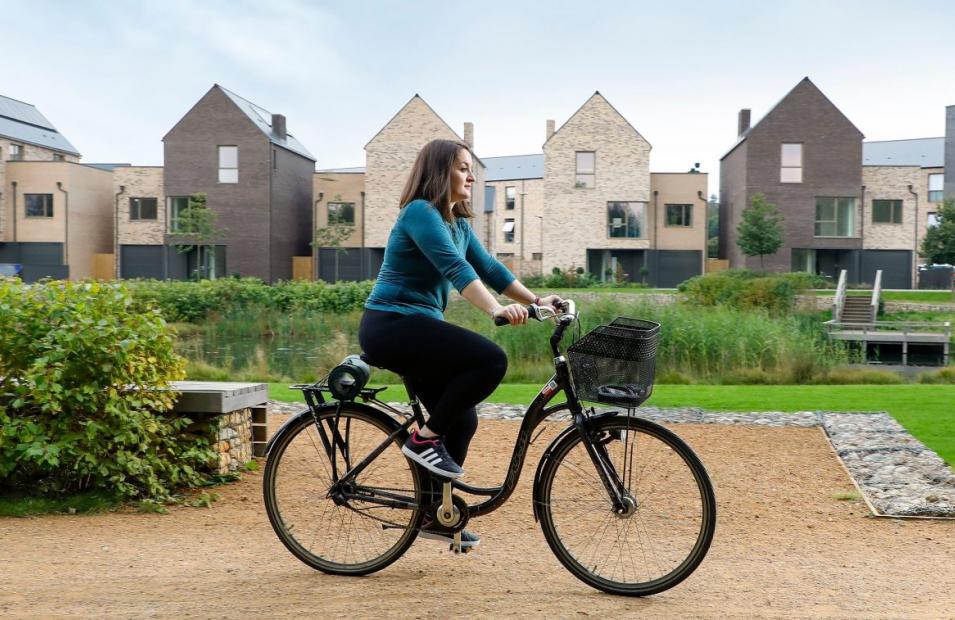 Exercise is fundamental when it comes to our mental and physical wellbeing; and whilst it might be comforting to sink into the sofa and complete a Netflix movie marathon, getting up and moving is much more beneficial to our health.
With this in mind, and another national lockdown well underway, it is absolutely paramount that we keep our bodies active in and outside the home. Here at Hill, we have a number of award-winning homes that can help you to increase your fitness potential from spacious rooms to creative outside areas.
Why keep active?
Regular exercise releases essential feel-good endorphins, and these home-grown bodily chemicals have a profound effect on our bodies and minds. In order to reap all of the benefits of exercise, we should aim to achieve 150 minutes of physical activity per week, according to the NHS. But why?
Reduces stress and anxiety: In the current climate, doing something to actively minimise these negative feelings is crucial for our wellbeing
Keeps us in shape: Keeping fit and healthy has a wide range of benefits, from helping weight management and lowering blood pressure to improving your quality of sleep
Minimises risks of various illnesses, including;

35% lower risk of coronary heart disease/strokes
50% lower risk of development type 2 diabetes
30% lower risk of developing dementia

It's free! Going for a walk or run won't cost you a penny, and there are plenty of free online resources should you want to try an at-home exercise class!
How Hill helps YOU to keep active
We have carefully designed each and every development to ensure all of your daily needs are met. This includes providing access to a variety of ways to keep fit, including on-site gyms, roof terraces for outside exercise, beautiful gardens and spacious interiors for your home workouts, and cycle paths galore!  Here we explore just a few of our many developments –
Resident-only gyms
Fish Island Village is a vibrant, award-winning canal-side community, on the edge of Hackney Wick. The scheme comprises stunning one, two and three-bedroom apartments. Residents at Fish Island Village benefit from an exclusive on-site gym– perfect for the discerning fitness fanatic looking to workout close to home. Homes are also spacious enough to accommodate at-home workouts whilst the gym is temporarily unavailable in lockdown.
Image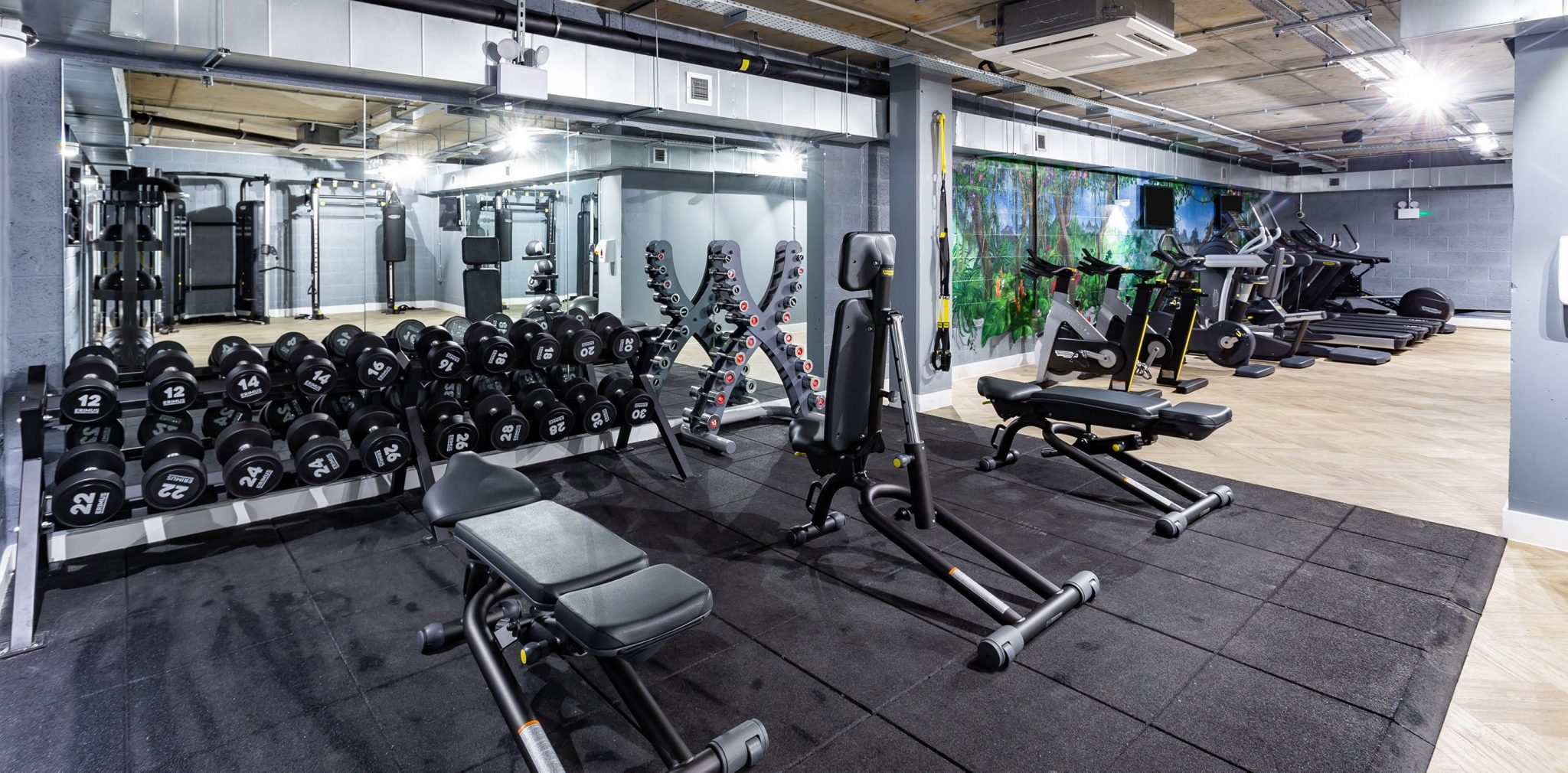 For enjoying the great outdoors
Reap the rewards of the great outdoors, and get the blood pumping. There's no better feeling than a run, cycle, or simply a scenic walk to help blow the cobwebs away.
Our award-winning scheme, Mosaics in Oxford, offers a sophisticated collection of stylish and spacious houses. Ideal for avid walkers, runners, cyclists and wildlife enthusiasts, residents at Mosaics live next to the beautifully landscaped Linear Park which comprises of peaceful ponds, enhanced with wooden walkways and viewing platforms. There is also space for fun and games with natural and equipped play areas incorporated into the landscape.
Now over 80% sold, Harrow One comprises a modern collection of one- and two-bedroom apartments. The development is also a great choice for residents who like to get outdoors. One fifth of the borough has been dedicated to green open spaces, ornamental parks and recreation grounds; including Lowlands recreation ground.
Athena, another of our award-winning developments in Cambridge, is also surrounded by a host of walkways and cycle paths leading directly to the city centre. The collection of contemporary apartments and houses located in Eddington are part of a community that has been designed to put residents well-being first.
Image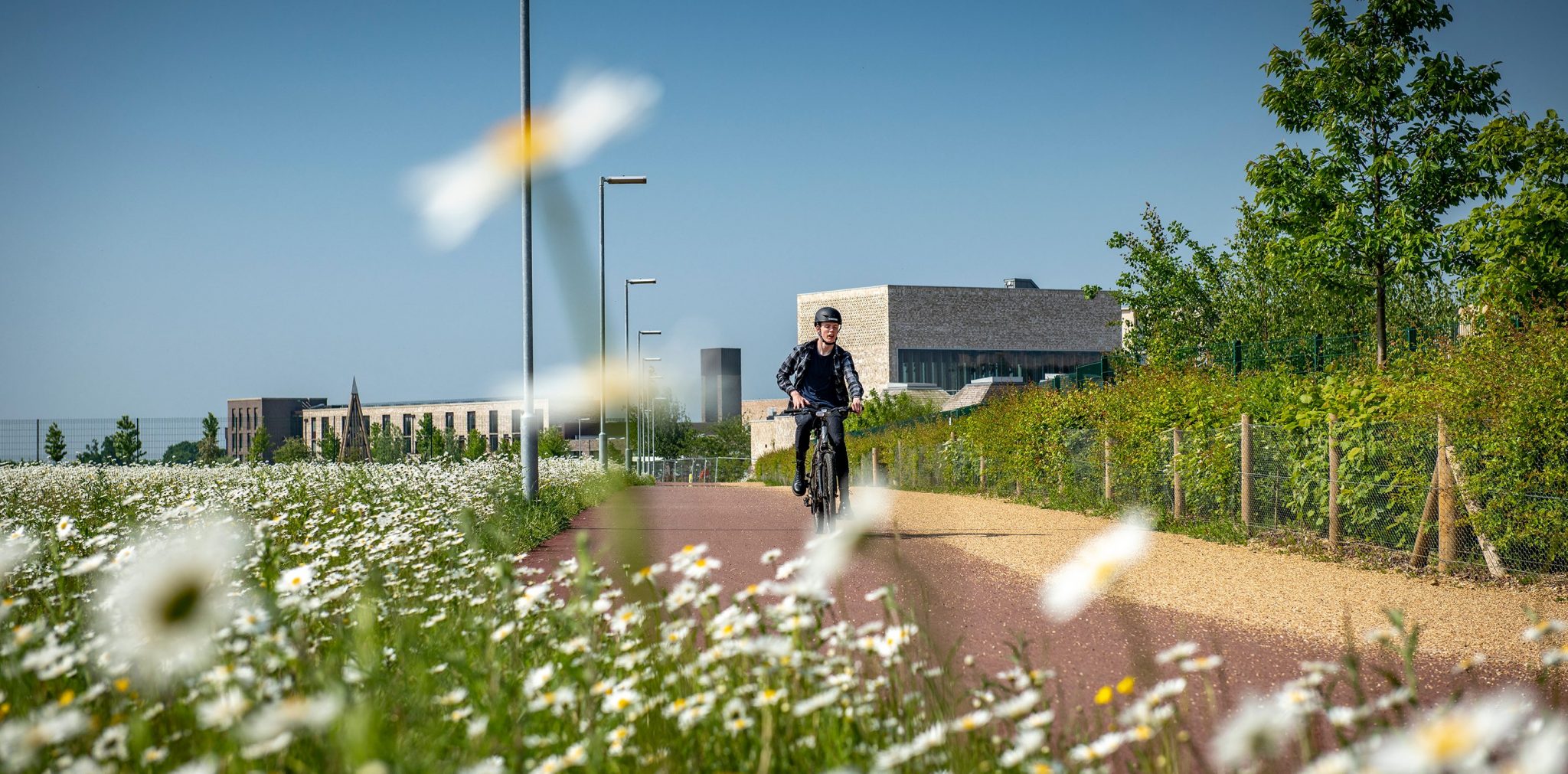 Kick start your day with a virtual class
Whether it's an online Zumba/dance class, a virtual PT session, or an online challenge with friends – Zoom and online classes have been an absolute blessing this year, and will no doubt continue to be so for the foreseeable future.
At Harrow One, each and every home has been built to maximise the sense of space; ensuring homes feel light and airy – Perfect for a couple's Zoom workout! If you're someone who prefers to workout outside, the development's courtyard garden provides the space for you to get a sweat on!
Located just five miles away from the vibrant and historical city of Cambridge is the picturesque village of Hardwick. Bordering open countryside, the village is home to Meridian Fields, a collection new homes ranging two-bedroom houses and bungalows to large detached five-bedroom family properties. Each with enough indoor space to workout, or even take part in a family Joe Wicks PE session. 
Discovering Nature
Let's go old school and take the family on a nature hunt, perfect for expending some excess energy and tapping into their imagination. Grab your pads, pens and crayons and explore the great outdoors, examine the surrounding wildlife, take bark rubbings and notch up those all important steps!  With the RSPB Big Garden Birdwatch starting on the 29th January, what better way to get the children involved.
Situated in the heart of Chichester,  Keepers Green offers a selection of two and three bedroom family homes. The scheme epitomises peaceful living, with a community garden, pavilion and its very own cricket ground providing the perfect hub for any nature-related expeditions – what better way to get involved in the RSPB's Big Garden Birdwatch, then from the comfort of your own home?
Rayners Green in Fordham is also near Victoria Hall, a Georgian manor house and gardens – perfect for a weekend or lunch time stroll. Fordham woods, also on the doorstep, are a designated biological site of special interest due to the rare flora and fauna there. What better location to join in the big garden birdwatch?
To find out more about how our developments could help you keep active, search for your new home now.