First Time Buyers catch their dream home at Fish Island Village!
Image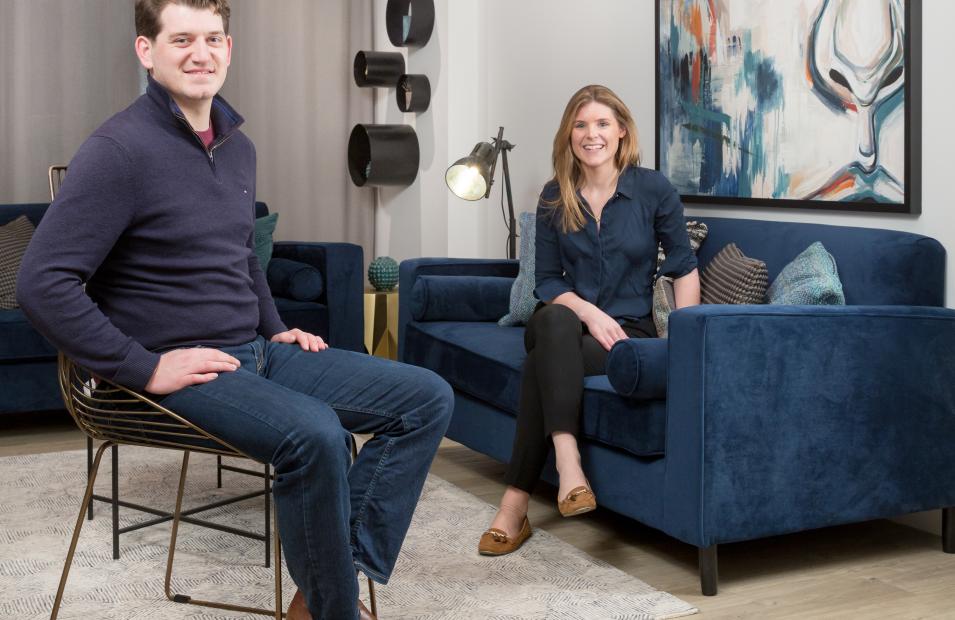 For first time buyers Laura Moore and Henry O'Neill, Fish Island Village, our new development of 434 one, two and three bedroom apartments in Hackney Wick, allowed their search for their dream home in their favourite location to be free of difficulty and compromise.
Fish Island Village is a joint venture between Hill and Peabody, one of London's oldest housing associations, and contemporary new apartments as well as over 50,000 square feet of new commercial space and workspace facilities for 500 people from the local community provided by The Trampery.
Thanks to the helping hand of the Help to Buy London scheme, Laura and Henry, both young professionals in the property industry, the couple were able to purchase a one bedroom apartment in our vibrant new canal side community with just a 5% deposit.
Utilising the scheme, they were able to save a deposit of £19,950, and were further supported with a 20% equity loan from the government and a 75% mortgage.
The couple currently live in a ground floor apartment in Angel, Islington and rented for three years before deciding that it was the right time to buy their own place.
Henry and I have always had a soft spot for Hackney Wick and the surrounding area. On Sunday mornings, I often make my way from our apartment in Angel to Victoria Park farmers' market to buy our fresh produce for the week.  I can't wait to be just an eight-minute cycle away in Fish Island. Being in the property industry ourselves, we're pretty savvy about the options available to us and wanted to make sure that we bought the right home in the perfect location. We looked around quite a lot of developments which offered homes through Help To Buy, but none compared to the finish available at Fish Island Village. The fantastic sense of community was also something that really stood out to us – particularly when we saw the artwork created by local artists and heard about the workspaces available with The Trampery. We love the idea of the square outside our apartment buzzing with creatives throughout the day."
Laura
My current commute from Angel takes just under an hour, but from our new home, it will only take me just 15 minutes to cycle to work. And with my route largely following the River Lea, it will be one of the most scenic commutes I could ever imagine. I'm so excited I have even joined my company's Cycle to Work club! We were determined to secure the home we wanted, so we queued up at 1am on the day of the launch. We were certain other buyers would have the same idea and our strategy worked perfectly as we were able to quickly reserve our dream home. We can't wait to move in now. Not only will we be paying much less on our mortgage than we currently are on rent but we can finally personalise our home, making it ours for years to come.
Henry in turn, explained that the short commute to work is one of the reasons he fell in love with the area
To learn more about Help to Buy at Fish Island Village, visit our website today or call our sales team on 020 3906 1950.